Secure Supplies
Energy Power Gas Magazine
Fueling Healthy Communities
Secure Supplies




Energy Power Gas Magazine




Fueling Healthy Communities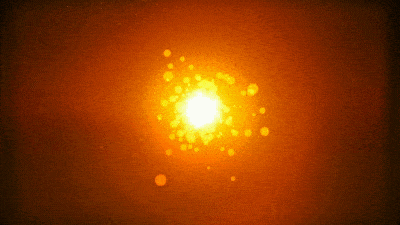 Wind Energy including Power Gas Topics
Hannon Armstrong Announces $144 Million Investment in Ten Operating Wind Projects; Raises $115 Million of Fixed Rate Debt
Q4 2014 Dividend Expected to Increase by 18%
Hannon Armstrong Sustainable a leading sustainable infrastructure investor, today announced a $144 million investment in a portfolio of 10 operating wind projects owned by an affiliate of JP Morgan Chase & Co ("JP Morgan").
The transaction enables Hannon Armstrong to participate in the priority cash flows associated with these wind projects. Hannon Armstrong also raised $115 million of new fixed-rate non-recourse debt from Bank of America, N.A, using the investment as collateral.
"We have acquired a seasoned and diversified portfolio of cash flows from unlevered operating wind projects, where we will receive our projected return on a preferred basis, relative to the project owner-operators," said Hannon Armstrong President and CEO Jeffrey Eckel.
"This transaction continues our focus on senior positions in the capital stack and should create additional investment opportunities for Hannon Armstrong. Additionally, this investment should enable us to achieve core earnings of $0.25 in the fourth quarter and, in anticipation of further 2015 earnings growth, to support the declaration of an increase in our December dividend to $0.26 per share."
​
Highlights
Wind investment covers 10 projects, in five states, representing over 1,200 megawatts (MW) of gross generating capacity, all placed in service between 2004 and 2008

Projects have no debt, hence the vast majority of the free cash flow (after operating expenses) is distributed to the investors, including Hannon Armstrong, until a preferred return is achieved

Power is sold into a variety of markets, including some merchant markets, with merchant risk significantly mitigated by a preferred return mechanism

Projects operated by leading wind industry owner-operators: EDPR, Invenergy, E.On and EDF
"We continue our focus on seeking market opportunities where we can be senior in the capital stack—whether it is through this preferred investment, our typical senior debt investments or owning the underlying land in a given project. These opportunities are where we see the most value in the grid connected renewable energy business," continued Eckel. "This transaction adds diverse, attractive risk-adjusted returns in operating grid connected renewables, complements the growth opportunities in distributed energy assets and supports our sustainable yield."
The Transaction
Hannon Armstrong has contributed $144 million in cash to a newly created limited liability company ("NewCo") with no debt, liabilities or employees. The cash will be used to acquire four separate existing limited liability company investments from JP Morgan. These four investments are in holding companies owned and operated by leading wind developers. The holding companies, in turn, own and operate the 10 projects. Reznick Capital Markets Securities, LLC acted as an advisor to JP
Morgan.
The preferred membership interests are structured in a typical wind partnership "flip" structure where NewCo, along with a number of other large institutional investors, receive a pre-negotiated preferred return consisting of a priority distribution of the project cash flows along with tax attributes. Once this preferred return is achieved, the partnership flips and the project owner receives the majority of the cash flow and the institutional investors will have an ongoing residual interest.
Hannon Armstrong will own 50% of NewCo and share in the cash flow and tax attributes according to a negotiated schedule. As part of the transaction, Hannon Armstrong borrowed $115 million of fixed-rate amortizing non-recourse debt from Bank of America, N.A. using Hannon Armstrong's interest in
NewCo as collateral.
"We saw an opportunity to fix out interest rates on a non-recourse basis," said Hannon Armstrong's Chief Financial Officer Brendan Herron. "We continue to take advantage of the historically low interest rate environment by increasing our fixed-rate debt while also increasing leverage."
About Hannon Armstrong
Hannon Armstrong (NYSE: HASI) makes debt and equity investments in sustainable infrastructure projects. The Company focuses on profitable projects that increase energy efficiency, provide cleaner energy, positively impact the environment or make more efficient use of natural resources. Hannon Armstrong targets projects that have high credit quality obligors, fully contracted revenue streams and inherent economic value. The Company, based in Annapolis, Maryland, has elected to be taxed as a real estate investment trust (REIT) for federal income-tax purposes.
Forward-Looking Statements
Some of the information contained in this press release are forward-looking statements and within the meaning of Section 27A of the Securities Act of 1933, as amended, and Section 21E of the Securities Exchange Act of 1934, as amended.
When used in this press release, words such as "believe," "expect," "anticipate," "estimate," "plan," "continue," "intend," "should," "may," "target," or similar expressions, are intended to identify such forward-looking statements. Forward-looking statements are subject to significant risks and uncertainties. Investors are cautioned against placing undue reliance on such statements. Actual results may differ materially from those set forth in the forward-looking statements. Factors that could cause actual results to differ materially from those described in the forward-looking statements include those discussed under the caption "Risk Factors" included in our Annual Report on Form 10-K for our fiscal year ended Dec. 31, 2013, which was filed with the U.S. Securities and
Exchange Commission (SEC), as well as in other reports that we file with the SEC.
Forward-looking statements are based on beliefs, assumptions and expectations as of the date of this press release. We disclaim any obligation to publicly release the results of any revisions to these forward-looking statements reflecting new estimates, events or circumstances after the date of this press release.
Do you know more about this story? Contact us through this link.
​
Click here to learn about advertising, content sponsorship, events & round tables, custom media solutions, whitepaper writing, sales leads or eDM opportunities with us.
​
To get a media kit and information on advertising or sponsoring click here.