Secure Supplies
Energy Power Gas Magazine
Fueling Healthy Communities
Secure Supplies




Energy Power Gas Magazine




Fueling Healthy Communities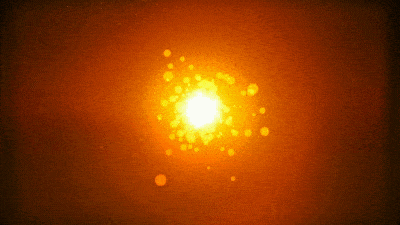 International Engine + Powertrain of the Year Awards 2019
With less than a week to go, the global powertrain community is buzzing with excitement about which engines will win at the International Engine + Powertrain of the Year Awards 2019, which takes place at the Messe Stuttgart, Germany, at 2:00pm on May 22.
​
In recent years, Ferrari has bucked the trend of small capacity engines winning the overall award, securing three titles back-to-back for its stunning 488 V8 twin-turbo. But can the high-performance unit retain its crown and become the first manufacturer to win four titles consecutively?
And can Jaguar Land Rover's very-first all-electric vehicle, the I-Pace, topple the dominant Tesla powertrain that has taken home both the Best Green Engine category since the Model S debuted in 2014 and the Best Electric Powertrain award every year since the category's introduction in 2017?
​
This year is one of change for the International Engine + Powertrain of the Year Awards, which have undergone their first major restructure since the launch in 1999. This means a recategorization to include power bands rather than displacement size to reflect the increasing separation between the cubic capacity of an engine and its power output, fuel economy and emissions rating.
As part of the category reshuffle, all eligible engines now fall into one of seven groupings: Sub 150ps, 150ps to 250ps, 250ps to 350ps, 350ps to 450ps, 450ps to 550ps, 550ps to 650ps, and finally Above 650ps. This means the likes of BMW's i8 PHEV powertrain swaps Fiesta ST competition for the more comparable Porsche 3-liter six-cylinder 911 engine and BMW M 3-liter M3 and M4 heart.
​
As well as the all-new power bands – and as in previous years – select specialist awards for certain types of engines and powertrains remain. This includes the Best New Engine, Best Performance Engine and Best Electric Powertrain awards. While to better reflect changes within the industry, Best Hybrid Powertrain replaces the Best Green Engine award of previous years.
​
To find out who makes the greatest engines in the world, be sure to attend the International Engine + Powertrain of the Year Awards 2019 trophy presentation at Engine Expo + The Powertrain Technology Show.
Do you know more about this story? Contact us through this link.
​
Click here to learn about advertising, content sponsorship, events & round tables, custom media solutions, whitepaper writing, sales leads or eDM opportunities with us.
​
To get a media kit and information on advertising or sponsoring click here.