Secure Supplies
Energy Power Gas Magazine
Fueling Healthy Communities
Secure Supplies




Energy Power Gas Magazine




Fueling Healthy Communities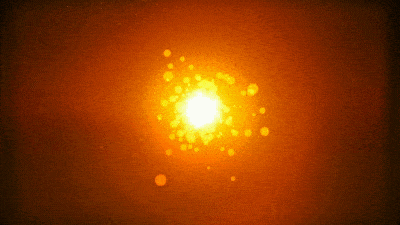 Zimbabwe Power Gas Energy News
Access Key policy Events and key Project updates
for Zimbabwe 's economy.
HARARE – A new energy firm Bulls Power Fuels says it is aiming to be a key player in the sector by providing quality products to consumers.
Michael Munhuwei, the group's chief executive, on Friday said the company has already began providing gas through its subsidiaries Bulls Gas and will soon venture into petrol and diesel distribution.
"This is a cleaner and efficient energy solution and we envisage increasing demand of liquefied petroleum gas (LPG) in this country," he said at the official launch of the company.
This comes as there has been a rapid growth in LPG usage in the country in the past two years due to erratic power supplies.
Zimbabwe endured years of rolling power cuts for months on end, forcing industry and households to switch to LPG.
​
In 2013, the power utility Zesa Holdings introduced pre-paid meters, further forcing an adjustment in power consumption habits.
​
The southern African country's electricity costs 9,63c/kWh , while LPG costs between $1,90 and $2,20 per kilogram
​
Between January and October last year, LPG imports rose 86 percent as the market continues to switch to gas as an alternative energy source on the back of its lower cost compared to grid electricity.
​
By end of October, imports stood at 2,8 million kg compared to the January figure of 1,5 million kg.
​
Figures from the energy regulator also show that in 2016, Zimbabwe imported 24 million kg of LPG, representing a 388 percent jump from 2010 figures of 5 million kg. Energy experts say use of gas as an energy source could save the country of grid electricity, and cheaper than setting up a new power plant.
​
Munhuwei noted that Bulls Power Fuels has so far invested over $1 million in setting up operations in the country, with the majority of funds sourced offshore.
​
"This is our first depot of the many to come. We have five locations where we distribute our products to customers.
​
"We also have strategic alliances with other gas distributors around the country and this has increased our footprint," he said.
​
"We will be adding more retail sites in Harare before the turn of the year and then move to other areas across the country.
​
Our target storage capacity countrywide is 200 000kgs within the next 36 months. This will in turn create employment, which is the national focus at present," he added.
According to the Zimbabwe Energy Regulatory Authority statistics, the country has over 20 licensed wholesalers in Zimbabwe importing LPG and close to 60 registered retailers operating in the country.
​
Michael Kelly, the deputy managing director of the Paris-based World Liquefied Petroleum Gas Association who was in Zimbabwe recently said the country's trajectory in terms of LPG usage can be likened to Brazil, which had almost the same market size 40 years ago, but has grown up to a point where 95 percent of the population uses LPG gas.
​
"Zimbabwe has particular challenges like any other country and you have to find solutions that suit Zimbabwe, but I feel very strongly that there is a lot of potential for substantial growth in this market (LPG gas) and I would be surprised if I don't see that growth happening in the next five years," said Kelly.
​
Kelly applauded the regulatory environment and said the industry has already organised itself in a professional manner, which drives growth in this space.
​
Do you know more about this story? Contact us through this link.
​
Click here to learn about advertising, content sponsorship, events & round tables, custom media solutions, whitepaper writing, sales leads or eDM opportunities with us.
​
To get a media kit and information on advertising or sponsoring click here.
PROUD TO BE ASSOCIATED ACROSS AFRICA WITH