Secure Supplies
Energy Power Gas Magazine
Fueling Healthy Communities
Secure Supplies




Energy Power Gas Magazine




Fueling Healthy Communities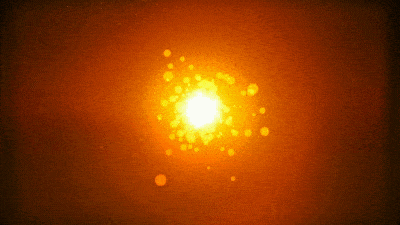 Saudi Arabia
Po

wer Gas Energy News
Access Key policy Events and key Project updates
for Saudi Arabia's economy.
The first Saudi Arabi hydrogen fuel station is inaugurated
Saudi Aramco and Air Products installed the first hydrogen refueling station in the country.
The very first Saudi Arabi hydrogen fuel station was inaugurated earlier this week at Air Products' new Technology Center in the Dhahran Techno Valley Science Park.
The pilot station will fuel Toyota Mirai FCEVs.
To start, this Saudi Arabia hydrogen fuel station will provide fuel to an initial fleet of six Toyota Mirai fuel cell electric vehicles (FCEVs).
​
The new station will reportedly be equipped with Air Products' proprietary SmartFuel hydrogen fueling technology. This will supply the Toyota Mirai's with high-quality compressed hydrogen.
The fleet of Mirais are anticipated to have a driving range of 500 kilometers (310.6 miles) with water as their sole emission. They are also expected to be fully fueled in as little as five minutes.
The initial phase of this first Saudi Arabia hydrogen fuel station will provide valuable data for future applications.
​
The information that is collected during the first phase of this hydrogen refueling project will provide valuable information for the assessment of future applications of hydrogen-powered transport technology in Saudi Arabia's local environment.
​
"This pilot project represents an exciting opportunity for Saudi Aramco and Air Products to demonstrate the potential of hydrogen in the transport sector and its viability as a sustainable fuel for the future," President and Chief Executive Officer of Saudi Aramco, Amin H. Nasser, said,
​
Nasser added that the milestone is a significant step in making oil-to-hydrogen a reality as Saudi Aramco continues to focus on producing breakthrough technology and solutions as part of their long-term commitment to lower carbon emissions and address climate concerns.
​
"It is well known that our world needs a sustainable system to address environmental challenges while also meeting growing energy demand. Hydrogen and fuel cell technologies are well positioned to be part of the solution," said Air Products' Chairman, President and CEO, Seifi Ghasemi.
​
Ghasemi went on to say that Air Products is honored to partner with Saudi Aramco to establish and develop a sustainable, hydrocarbon-based hydrogen supply system for FCEVs in the nation.
The new Saudi Arabia hydrogen fuel station combines Saudi Aramco's industrial and tech experience with Air Products' knowledge and expertise in hydrogen fueling.
Do you know more about this story? Contact us through this link.
​
Click here to learn about advertising, content sponsorship, events & round tables, custom media solutions, whitepaper writing, sales leads or eDM opportunities with us.
​
To get a media kit and information on advertising or sponsoring click here.
PROUD TO BE ASSOCIATED ACROSS OREGON WITH