Secure Supplies
Energy Power Gas Magazine
Fueling Healthy Communities
Secure Supplies




Energy Power Gas Magazine




Fueling Healthy Communities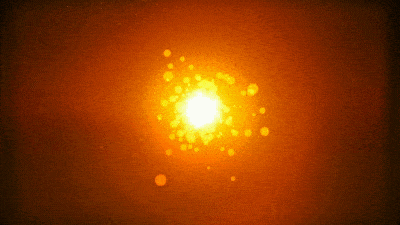 Italy

Power Gas Energy News
Access Key policy Events and key Project updates
for Italy's economy.
Hydrogen and Fuel Cells Main R&D activities in Italy
In Italy there is growing interest for hydrogen and its related technologies, according with the similar trends characterizing the most industrialized countries
Financing are available on hydrogen at national and European level for research, development and demonstration projects
At the moment many R&D activities on hydrogen and fuel cell technologies have been started or are under execution. Projects have been promoted also from Local Authorities (Regions and Municipalities) in addition to Italian Government
Italy launches first clean hydrogen power plant
Italian power company Enel said Friday that it had started up a ground-breaking hydrogen-powered electricity plant producing no greenhouse gases.
​
Italian power company Enel said Friday that it had started up a ground-breaking hydrogen-powered electricity plant producing no greenhouse gases.
​
Enel said the 12 megawatt plant, at Fusina in Venice's industrial zone of Porto Marghera, was the first of its kind in the world to operate on such a scale.
​
Powered by hydrogen by-products from local petrochemical industries such as the Eni group's Polimeri Europa factory, it can meet the needs of 20,000 families, while saving emissions equivalent to more than 17,000 tonnes of carbon dioxide a year, according to Enel.
​
The power station forms part of a project dubbed Hydrogen Park, which is backed by the Venice region and Italy's environment minister to the tune of four million euros (5.6 million dollars).
​
The project aims to develop research into the uses of hydrogen, a clean gas which produces only water when it burns.
Your Next Plate of Pasta Could Be Hydrogen-Powered
It's not like Mama used to make. Your next plate of fusilli might have an extra twist: it could be produced using hydrogen, as part of an experiment by Italy's gas network operator Snam SpA to promote a shift toward greener energy sources.
This week, the Milan-based company started pumping a 5 percent hydrogen blend into the pipeline that fuels a pasta maker and a mineral water bottler near Salerno in southern Italy, the first step in a plan to promote the use of clean gas to cut industrial emissions.
​
It will be Europe's first commercial test of a hydrogen-methane blend in a high-pressure network. The facilities previously ran entirely on traditional natural gas.
​
"Hydrogen and bio-methane will have a key role in the de carbonization of Europe to 2050," Chief Executive Officer Marco Alvera said in an interview. Pipeline operators like Snam "have capabilities to support the development of this market. We're still in the early stages of hydrogen development, but it will become a core element of our strategy."
​
Snam's move into clean energy for food production is part of a wider, 850 million-euro ($958 million) investment in green energy projects. If the one-month test program is successful, it could be expanded to energy-hungry industries such as heating.
​
Removing Carbon
Using green hydrogen and bio-methane to remove carbon from Europe's energy system could reduce costs by 217 billion euros a year by 2050, compared with a scenario where gas use is cut to a minimum to lower emissions, according to a study by Gas for Climate, a group of nine companies including Snam, Spain's Enagas SA and Holland's NV Nederlandse Gasunie.
Snam has gained over 20 percent in Milan in the last six months, third-best on the benchmark FTSE MIB index, which has lost about 1 percent in the same period.
​
While the pilot project is still in its early stages, with investments in bio-methane worth about 100 million euros -- a tiny fraction of the company's 5.7 billion-euro investment plan -- Alvera thinks hydrogen and bio-methane have a big future, and that Snam is positioned to benefit.
"Gas infrastructure will be essential to carry and store renewable gas," the CEO said, calling the use of hydrogen a "key enabler for a decarbonized economy."
​
In the meantime, your pasta just may have been made using clean energy, so feel free to order a second dish.
Do you know more about this story? Contact us through this link.
​
Click here to learn about advertising, content sponsorship, events & round tables, custom media solutions, whitepaper writing, sales leads or eDM opportunities with us.
​
To get a media kit and information on advertising or sponsoring click here.
PROUD TO BE ASSOCIATED ACROSS OREGON WITH