Secure Supplies
Energy Power Gas Magazine
Fueling Healthy Communities
Secure Supplies




Energy Power Gas Magazine




Fueling Healthy Communities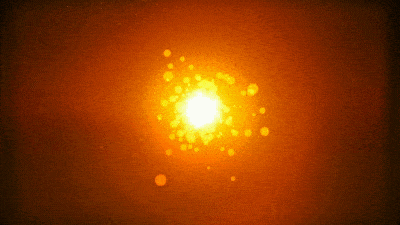 Malaysia
Power Gas Energy News
Access Key policy Events and key Project updates
for Malaysia's economy.
Sarawak Launches South East Asia's First Integrated Hydrogen Production Plant and Refueling Station, Unveils Hydrogen Buses
Energizing tomorrow for Sarawak, today

South East Asia's first integrated hydrogen production plant and refueling station debuts in Kuching

Expected research outcomes of pilot project include greater knowledge on green transportation

Refueling station will service an initial three fuel cell buses and two fuel cell cars
KUCHING–A significant milestone was achieved today for Sarawak's Green Energy Agenda with the official launch of South East Asia's first Integrated Hydrogen Production Plant and Refueling Station in Kuching and the introduction of Sarawak's first hydrogen-powered vehicles.
​
The facility includes a plant built by Sarawak Energy that produces hydrogen through an electro-chemical process called electrolysis, as well as a refueling station for Sarawak's first hydrogen fuel cell electric buses under the ownership and management of Sarawak Economic Development Corporation (SEDC).
​
The launch was officiated by Chief Minister Datuk Patinggi Abang Haji Abdul Rahman Zohari Tun Datuk Abang Haji Openg.
The event was also attended by Deputy Chief Minister Tan Sri Datuk Amar Dr James Jemut Masing, Minister for Utilities Dato Sri Dr Stephen Rundi Utom and Assistant Minister for Electricity Datuk Dr Haji Abdul Rahman Junaidi.
​
Datuk Amar Abdul Hamed Sepawi, Chairman of Sarawak Energy and Tan Sri Datuk Amar Dr Abdul Aziz Dato Haji Hussain, Chairman of Sarawak Economic Development Corporation (SEDC) represented their organisations.
​
Datu Sharbini Suhaili, Group CEO of Sarawak Energy and other members of the energy developer's senior management team were also in attendance.
​
The facility was completed and operationalised less than two years after Abang Zohari first announced that Sarawak Energy would be undertaking research on hydrogen for energy related applications in November 2017.
​
Through the completed facility, Sarawak Energy is now able to explore hydrogen's potential to be part of Sarawak's energy mix as a fuel for the future for a green transportation system, as well as energy storage with export potential.
​
The pilot project builds on Sarawak's foundation of SCORE as a growth strategy for powering development through renewable energy. It is expected to contribute to the body of local and global knowledge regarding hydrogen technology and its application, especially in a tropical environment.
​
Construction and operation of the hydrogen production plant and refueling station was undertaken by Sarawak Energy in collaboration with Linde EOX Sdn Bhd, a subsidiary of Linde Malaysia. The Linde Group is among the world's leading industrial gases and engineering companies.
​
The collaboration provides a platform for knowledge-sharing and transfer of technology.
The idea was first raised given Sarawak's competitive advantage in affordable and renewable power and ample water supply, as well as on the understanding that hydrogen would play a significant role in the future for mobility.
​
The Chief Minister congratulated both Sarawak Energy and SEDC in helping to move Sarawak's green energy ambition forward.
​
Sarawak Energy Chairman Abdul Hamed said, "Under the Green Energy Agenda, we are supporting Sarawak's vision of an emission-free public transportation sector through the twin pillars of a hydrogen economy framework and battery electric vehicles."
​
Sarawak Energy has four electric cars and 24 electric scooters as part of its corporate fleet, and have acquired two Hyundai NEXOs, fuel cell electric vehicles powered by hydrogen, to demonstrate their commitment to greening the transportation sector in Sarawak.
"We have now built South East Asia's first integrated hydrogen production plant and refueling station.
This allows us to harvest green hydrogen as the first steps towards enabling a hydrogen-based economy and in building a green energy future for the transportation sector for Sarawak and the region.
I am proud of Sarawak Energy's role in this," he added.
The production plant is able to produce 130 kg of hydrogen per day at a purity of 99.999% (five 9s) and is capable of supporting and fully refueling up to five fuel cell buses and ten fuel cell cars per day.
When used in fuel cells for transportation, hydrogen has zero carbon emission with water and heat being its only by products.
​
The plant was designed and built according to all relevant re
gulations, codes, standards and best practices referenced from the design and operation of other international world class facilities.
Do you know more about this story? Contact us through this link.
​
Click here to learn about advertising, content sponsorship, events & round tables, custom media solutions, whitepaper writing, sales leads or eDM opportunities with us.
​
To get a media kit and information on advertising or sponsoring click here.
PROUD TO BE ASSOCIATED ACROSS OREGON WITH