Secure Supplies
Energy Power Gas Magazine
Fueling Healthy Communities
Secure Supplies




Energy Power Gas Magazine




Fueling Healthy Communities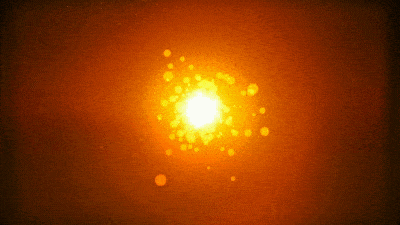 Morocco Republic Power Gas Energy News
Access Key policy Events and key Project updates
for
Morocco Republic'
s economy.
AFRICA'S FIRST WIND HYDROGEN SYSTEM LAUNCHED
The First African initiative to make hydrogen from water using green energy has been successfully installed in Morocco. Unst, Shetland, United Kingdom,
​
​
The Pure Energy® Centre, the UK pure® fuel, renewable energy and energy storage company in collaboration with Sahara Wind Inc. and Al Akhawayn University in Morocco announce the completion of Africa's First Wind Hydrogen System.
The hydrogen system has been installed to enable the storage of excess wind energy. The installed system demonstrates that the intermittency of the wind and excess production can be resolved.
Sahara Wind Inc. of Morocco, has coordinated the installation of a wind farm consisting of three wind turbines at Al Akhawayn University , one of Morocco's top Universities. The installation of the wind turbines meant that green energy could be used around the University campus.
​
However, it was found that there were times where there would be excess energy produced from the wind turbines.
A good example of such excess is when the wind turbines generate power at night. In this case, there would be very little load demand on the campus and the wind turbine needed to be shut down.
This is why the Pure Energy® Centre was commissioned to design and install a hydrogen energy storage system. The stored energy could then be re-used at a later stage when no wind generation was available through different hydrogen applications.
​
The Pure Energy® Centre, an expert company in renewable and energy storage technologies, installed the hydrogen system.
This consisted of a hydrogen electrolyser, a hydrogen store and a fuel cell. The hydrogen electrolyser is used to produce hydrogen from water. The electrolyser split water into its two main molecules. It uses electricity to break H2O (water) into H2 (hydrogen) and O2 (oxygen) molecules.
The H2 gas is stored into a hydrogen tank while the O2 is vented to the atmosphere. In other installations, the O2 is also stored so that it can be used. Usage of the O2 gas is found in many industries such as welding, hospitals and others.

This cutting-edge project has been driven by Sahara Wind Inc. with financial support from the North Atlantic Treaty Organisation NATO under its Science for Peace and Security frameworks.
As a result, Al Akhawayn University and Pure Energy® Centre, will see many Moroccan engineers accessing state-of-the art energy storage technologies.
Elizabeth Johnson, Business Development Manager of the Pure Energy® Centre said: "We are very pleased to have been involved in Africa's first wind hydrogen system. We are especially pleased to have installed latest hydrogen technologies which will be used for teaching and training tomorrow's Africa top engineers.
We feel very proud of the hydrogen system which operates at the back of wind power, fully demonstrating our commitment to renewables."

Khalid Benhamou, from Sahara Wind Inc. said: "Renewables have one major issue in that they are intermittent. We have identified that we can reduce this issue by storing excess energy produced from renewables as hydrogen and thereafter reuse the hydrogen in a fuel cell for power generation. We feel that coupling wind and hydrogen will play an important role in Africa's future through a variety of applications involving the continent's main industries.
The applications are indeed numerous: They range from powering telecommunications networks and green mobility (to be developed in partnership with local telecom and automotive industries) and extend to water utilities and mine processing industries. The latter would use hydrogen and other electrolysis byproducts such as chlorine as feedstock. We are therefore pleased that this project is a success and look forward to use green hydrogen for many applications."

Khalid Loudiyi, from Al Akhawain University added: "The wind and hydrogen systems will be used for training, teaching and research. Our aim is to strengthen our research portfolio and to develop a number of hydrogen applications such as fuel cell vehicles, cooking and even heating as Al Akhawain University has been built at a 1600 meter height and winters are cold here. We are highly pleased that the wind hydrogen systems installation has been successful and look forward to a bright future for green energy and storage technologies in Morocco."

Why hydrogen energy storage?
There are two main reasons the world's need energy storage technologies. These are that energy storage can reduce (a) the impact of renewable intermittency and (b) resolve the issue with excess green power. When a turbine is installed, this turbine will only operate when there is wind.
So when there is no wind, a conventional power station would need to be switched on to supply the demand. In addition, when there is wind, there may be no load demand; hence the wind turbines should be switched off. Shutting down wind turbines seems like a waste of green energy.
This is where energy storage comes into play. When there is excess energy, the renewable source is not switched off, but instead it is stored as hydrogen. Whenever there is no renewable generation, then the stored hydrogen is used as a fuel for electricity generation, cooking, heating, in vehicles and other applications. Therefore hydrogen energy storage will play a more important role in modern society as the renewable installations increases substantially at a global level.

About the Pure Energy® Centre:
The Pure Energy® Centre, the Pure® fuel, renewable energy, energy storage company, and the UK leader in renewable hydrogen systems, provides independent technical & consultancy services for the energy, renewable energy, transport, heating, building and hydrogen, oxygen, CNG, nitrogen sectors.
At the Pure Energy Centre we deliver proven, guaranteed, independent energy solutions for your project across the environmental & energy spectrum including:

• Renewable energy • Hydrogen and fuel cells technologies • Electrolyser / Electrolyzer • Oxygen, CNG, Nitrogen and other gases • Control & monitoring • Consulting • Project management and environmental services • Energy infrastructure projects • Renewable hydrogen training courses • Technology integration

About Sahara Wind Inc.:
Sahara Wind Inc. is the developer of the Sahara Wind Project which aims to connect over 5 GW of wind capacity from the Sahara trade wind region to North African and Euro-mediterranean electricity markets via a High Voltage Direct Current line. Since 2002 Sahara Wind Inc. has pioneered wind energy developments in North Africa.
Sahara Wind Inc. supports regional collaboration and capacity building on local technology integration to access wind energy technologies. As part of this process and as an independent project development company, Sahara Wind Inc. disposes of expertise in the following fields:

• Resource assessment • Capacity building • Technology integration • Energy storage technologies & synergies in industrial processes • Project phasing & management • Electric grid network integration • Smart grid technologies • High Voltage Direct Current technologies (HVDC)
​
About Al Akhawayn University in Ifrane:
Al Akhawayn University in Ifrane (www.aui.ma) is an independent, public, not-for-profit, coeducational, Moroccan university committed to educating future citizen-leaders of Morocco and the world through a globally oriented, English-language, liberal arts curriculum based on the American system. The University enhances Morocco and engages the world through leading-edge educational and research programs, including continuing and executive education, upholds the highest academic and ethical standards, and promotes equity and social responsibility.
Do you know more about this story? Contact us through this link.
​
Click here to learn about advertising, content sponsorship, events & round tables, custom media solutions, whitepaper writing, sales leads or eDM opportunities with us.
​
To get a media kit and information on advertising or sponsoring click here.
PROUD TO BE ASSOCIATED ACROSS AFRICA WITH