Secure Supplies
Energy Power Gas Magazine
Fueling Healthy Communities
Secure Supplies




Energy Power Gas Magazine




Fueling Healthy Communities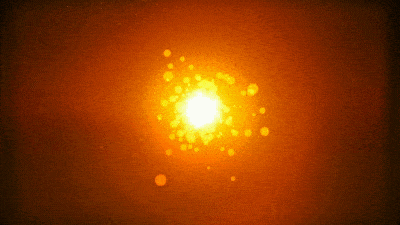 United Kingdom

Power Gas Energy News
Access Key policy Events and key Project updates
for United Kingdom's economy.
Hydrogen as Replacement for Natural Gas Gets a Boost in U.K.
Lawmakers from Britain's main political parties called for using hydrogen as a source of energy to significantly reduce the nation's greenhouse gas emissions and help transition to a low-carbon system.
​
The rules should be changed as soon as next year to allow hydrogen into the natural gas grid, members of Parliament on the Business, Energy and Industrial Strategy Committee said Thursday in a report on carbon capture and storage. The measures would help the U.K. meet emission targets through 2032.
​
Amid a debate about how Britain should leave the European Union, some politicians are seeking areas where they can agree "without it being a party political football," said Anna Turley, who chairs the All Party Parliamentary Group on Hydrogen and a member of the opposition Labour Party.
​
Needing Emission Cuts
U.K. needs new GHG cuts to meet mandated limits in decade through 2032
The committee "seems to have a very willing ear from government" for backing hydrogen, Turley said in an interview in London. That test of support will be felt when policy is made to back multi-billion pound investments, she said, adding that it will probably include higher prices for carbon emission rights.
​
"It's going to be costly," she said.
More testing is needed to ensure hydrogen is viable on a commercial scale, while questions remain on the cost of switching to the fuel. Renewable energy and batteries may even curb the need for green gas.
​
One pilot hydrogen project, named HyDeploy and run by Keele University in northern England, aims to blend a volume of as much as 20 percent of hydrogen with normal gas supply. The project is currently serving 17 university faculty buildings and 100 domestic properties in the local area.
​
If small scale testing is successful, this could then be rolled out with live public trials across 1,000 properties in northern England from summer 2020. It wouldn't be extended on a larger commercial scale until 2023 at the earliest, members of Keel University told a briefing in London in April.
​
Many of Britain's grids are already replacing metal pipes with plastic, which helps prevent leaks, improve safety and can also allow the transport of different gases including hydrogen.
​
A plan by distributor Cadent Gas Ltd. to build a hydrogen network across about 20 percent of Britain to heat homes and supply industry would require about 20 billion pounds ($26 billion), according to Simon Fairman, Cadent's director of network strategy and safety.
​
There is currently no policy framework for hydrogen in place and the timing of any decision-making remains unclear. Still, that isn't stopping the MPs' public enthusiasm for the fuel, which was backed Tuesday in a blog published by the International Energy Agency.
The ruling Conservative Party has supported technology to capture carbon dioxide emissions from industry and produce low carbon gas, though it hasn't yet implemented policies. Clean Growth minister Claire Perry was set to join an event to promote hydrogen with Turley held on Tuesday in London, but she didn't make it.
​
Hydrogen fuel cell trains to run on British railways from 2022
Hydrogen-powered trains could run on British railways as early as 2022, as plans to introduce fuel cell technology to the network gather pace.
French rail multinational Alstom and UK rolling stock operating company (ROSCO) Eversholt Rail Group have today unveiled the design for a new hydrogen fuel cell train for the UK market.
Based on the tried-and-tested British Rail Class 321, the fuel cell trains – nicknamed 'Breeze' – will bring zero-emission hydrogen tech to parts of the UK that still run on diesel.
"Hydrogen train technology is an exciting innovation which has the potential to transform our railway, making journeys cleaner and greener by cutting CO2 emissions even further. We are working with industry to establish how hydrogen trains can play an important part in the future, delivering better services on rural and inter-urban routes," said Andrew Jones MP, UK Rail Minister.
​
By converting the electrical multiple units (EMUs) to what Alstom describes as a hydrogen multiple unit (HMU), the Paris based firm will combine the efficiency and practicality of the existing rolling stock with the versatility and environmental benefits of hydrogen fuel cells.
The conversion work is expected to take place over the next three years at Alstom's Widnes facility, with the first trains projected to run as early as 2022.
​
"The Breeze will be a clean new train for the UK with a stylish, modern look," said Nick Crossfield, Alstom UK & Ireland Managing Director.
​
The railways need to decarbonise and the Government has rightly set out a goal to eliminate diesel rolling stock by 2040. Hydrogen trains offer an ideal solution for routes which are unlikely to benefit from electrification, and our innovative engineering solution means they can now fit within the UK loading gauge and can quickly be ready to roll on Britain's railways.
​
"In Germany, Alstom's hydrogen trains are already transporting passengers in the comfort and quiet that is characteristic of these trains. The Breeze offers British rail users the opportunity to share in the pleasure that is a journey on a hydrogen train."
​
The trains will be converted by Alstom and then owned by Eversholt, which will then lease them to rail operators. They are unlikely to be of much use on networks with widespread electrification (such as those found in the South East of England) but in areas without third rails or overhead lines, the HMUs will deliver much-needed zero-emission mobility.
​
"Eversholt Rail has an enviable record of innovation across its rolling stock portfolio," Said Eversholt Rail Client Relations Director Stephen Timothy.
​
"Combining the experience gained from the successful Coradia iLint and Class 321 Renatus programmes will deliver a hydrogen-powered multiple unit product that will meet sponsors' and train operators' aspirations for the earliest possible fleet introduction."
​
A hydrogen fuel cell works by converting hydrogen into electricity, which can then be used to run an electric motor. The 'emission' from this process is pure, drinkable water, making it a non-polluting power source for cars, trains and other vehicles. Further advantages over battery-electric technology include the rapidity with which a hydrogen fuel cell vehicle can be 'recharged' – a couple of minutes (roughly the same as a petrol car) in comparison to several hours for a BEV.
​
"Transport in the UK has evolved over centuries from the world's first steam train to the tens of thousands of electric vehicles on our roads today thanks to our nation of innovators," said Claire Perry MP, UK Minister for Energy and Clean Growth.
​
"This new hydrogen powered train, which will only emit water, is further proof of the UK's continued creativity to transform the way we travel as we continue to move to a greener, cleaner economy. The UK is on track when it comes to growing a world-leading hydrogen economy, and through our modern Industrial Strategy we are providing £23 million to power our ambition to be the 'go-to' place for first-class hydrogen transport."
​
Do you know more about this story? Contact us through this link.
​
Click here to learn about advertising, content sponsorship, events & round tables, custom media solutions, whitepaper writing, sales leads or eDM opportunities with us.
​
To get a media kit and information on advertising or sponsoring click here.
PROUD TO BE ASSOCIATED ACROSS OREGON WITH