Secure Supplies
Energy Power Gas Magazine
Fueling Healthy Communities
Secure Supplies




Energy Power Gas Magazine




Fueling Healthy Communities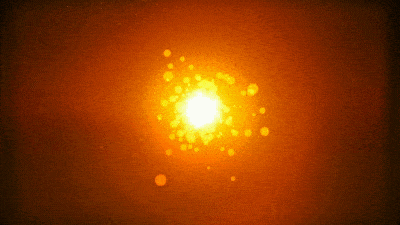 Albania Power Gas Energy News
Access Key policy Events and key Project updates
for

Albania

's economy.
Ocean Sun to supply Statkraft with floating solar plant for Albania
FINANCIAL INCENTIVE FOR NINE NEW PUBLIC HYDROGEN FUELING STATIONS
Statkraft Albania has signed a contract with Norwegian floating solar technology developer Ocean Sun AS for the delivery of a floating solar plant with a maximum capacity of 2 MW at the Banja reservoir in Albania, Statkraft said in a press release.
​
he solar park will consist of 4 floating units of 0.5 MW each, with a total investment cost of EUR 2.3 million.
Norway's state-owned Statkraft filed a request to build a floating solar power plant in December 2018. The project is planned on Statkraft's hydropower plant (HPP) Banja's reservoir.
According to the press release, Statkraft Albania received a preliminary authorization from the Government of Albania in December 2018 for the implementation of the floating solar plant at Banja with a feed-in-tariff.
Subject to final regulatory approvals, the solar plant will be constructed during 2019/2020, the company added.
The deal is the first major commercial contract for Ocean Sun's floating solar technology and the project will demonstrate the viability of the technology developed based on competence from Norwegian solar PV and maritime industry.
​
"Testing new technology for floating solar power panels fits very well with Statkraft's strategy to grow our renewable energy generation from hydro, wind and solar. If the technology is proven successful and the potential for cost-competitiveness can be achieved, a wider application of floating solar may take place in other Statkraft locations," says Christian Rynning-Tønnesen, CEO of Statkraft.
​
Statkraft is not the only company with plans to built a floating solar plant in Albania.
In December 2018, Albania's state-owned power utility KESH submitted a request to the Ministry of Infrastructure and Energy to build a floating solar power plant with a capacity of 12.9 MW on the Vau i Dejes reservoir.
​
The electricity that would be produced by KESH's floating PV power plant would be sold on the free market.
Do you know more about this story? Contact us through this link.
​
Click here to learn about advertising, content sponsorship, events & round tables, custom media solutions, whitepaper writing, sales leads or eDM opportunities with us.
​
To get a media kit and information on advertising or sponsoring click here.
PROUD TO BE ASSOCIATED ACROSS OREGON WITH