Secure Supplies
Energy Power Gas Magazine
Fueling Healthy Communities
Secure Supplies




Energy Power Gas Magazine




Fueling Healthy Communities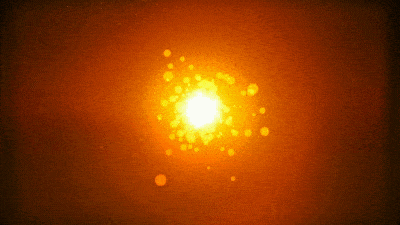 Mongolia

Power Gas Energy News
Access Key policy Events and key Project updates
for Mongolia's economy.
ADB Supports Private Sector Solar Power Development in Mongolia
From left to right: ADB Country Director for Mongolia Ms. Yolanda Fernandez Lommen; ADB Director General for Private Sector Operations Mr. Michael Barrow; JICA Director General for Private Sector Partnership and Finance Mr. Mikio Hataeda; Sharp Energy Solutions Corp Managing Director and TGC Chair Mr. Tatsuya Satoh; TGC Executive Director Mr. Odbaatar Sukhbaatar; and Sermsang Power CEO and TGC Director Mr. Varut Tummavaranukub.
ULAANBAATAR, MONGOLIA (20 March 2019) — The Asian Development Bank (ADB) and the Leading Asia's Private Infrastructure Fund (LEAP) today signed an $18.7 million loan with Sermsang Power Corporation Public Company Limited (SSP) and Tenuun Gerel Construction LLC (TGC) to build, operate, and maintain a 15-megawatt solar power plant supplying electricity to Mongolia's central grid system.
​
The loan agreement for the Sermsang Khushig Khundii Solar Project marks ADB's first cofinancing with LEAP in Mongolia's renewable energy sector. The Canadian Climate Fund for the Private Sector in Asia provided a technical assistance grant to offset first mover costs and to catalyze the financing of ADB's first private sector solar power project in Mongolia.
​
"This project uniquely incorporates climate-resilient technical solutions from the private sector to accommodate Mongolia's cold and dry climate," said Director General of ADB's Private Sector Operations Department Mr. Michael Barrow. "The project also benefits from the transfer of operational knowledge and advanced technology from Japan and Thailand in developing and operating solar power plants."
The solar power plant is located in the Khushig valley at Tuv aimag (province) Sergelen soum (county). It will supply electricity to the Central Energy System, which delivers power to an area accounting for over 80% of the country's energy demand.
​
The solar project will generate clean electricity totaling 22.3 gigawatt-hours annually in Mongolia, while lowering the country's carbon emissions by 26,400 tons per year. It will help the government increase the share of renewable energy in total installed capacity from 12% in 2017 to a targeted 20% by 2023 and 30% by 2030. Shifting to cleaner energy sources will also reduce electricity imports, improve Mongolia's energy security, and mitigate air pollution. The energy sector is dominated by coal-fired power plants and currently accounts for over 60% of the country's greenhouse gas emissions.
​
TGC is owned by Sermsang Power Corporation Public Company Limited (SSP) in Thailand, Sharp Energy Solutions Corporation (SESJ) in Japan, and AMOE Solar LLC and SH Energy Solution LLC in Mongolia.
​
"For SSP, this project is not only an important milestone for investment in renewable power projects in Asia, but also reflects our philosophy in developing ecologically sustainable projects," said SSP CEO Mr. Varut Tummavaranukub. "We are honored to be trusted by ADB for this milestone transaction."
​
"With ADB's and LEAP's support, we are excited to equip the Mongolian central area with clean energy and contribute to the reduction of greenhouse gas emissions through this landmark project," said SESJ Senior Executive Director and TGC Chair Mr. Tatsuya Satoh.
LEAP was established in 2016 to fill financing gaps and increase access to finance for ADB-supported infrastructure projects in Asia and the Pacific. The fund is supported by the Japan International Cooperation Agency and is managed by ADB's Private Sector Operations Department.
​
The Canadian Climate Fund for the Private Sector in Asia (CFPS) was established by the Government of Canada in 2013 to provide blended concessional financing and technical assistance grants to private sector climate change mitigation and adaptation projects in Asia. The CFPS is administered by ADB under the Clean Energy Financing Partnership Facility.
​
Sermsang Power Corporation Public Company Limited, established in 2015 and based in Bangkok, Thailand, is a renewable energy producer and distributor in Asia that is committed to sustainable power production, as well as promoting a clean environment for a better future.
​
Sharp Corporation, parent company of SESJ, founded in 1912 and headquartered in Sakai City, Osaka, Japan, is a leading global electronics manufacturer. It is dedicated to contributing to the culture, benefits, and welfare of people worldwide through the use of its unique and innovative technology.
​
ADB is committed to achieving a prosperous, inclusive, resilient, and sustainable Asia and the Pacific, while sustaining its efforts to eradicate extreme poverty. In 2018, it made commitments of new loans and grants amounting to $21.6 billion. Established in 1966, it is owned by 68 members—49 from the region.
Mongolia Secures Funding for Major Wind and Solar Project
​
Mongolia has secured funding from the Asian Development Bank and other sources to build a 41-megawatt distributed renewable energy system that will provide clean electricity to about 260,000 people living in remote areas in the western part of the country, according to CNBC.
The system will be the first large-scale, combined wind and solar energy project in Mongolia, a country that currently gets 80 percent of its electricity from coal-fired power plants.
​
The $66.2 million project is being funded through a combination of loans and grant agreements from the Asian Development Bank, the Strategic Climate Fund, the Japan Fund for the Joint Crediting Mechanism, and the government of Mongolia.
​
Mongolia currently gets just 3 percent of its electricity from renewable sources, primarily from hydropower and biofuels. But the country has set a policy target to produce 20 to 25 percent of its electricity from renewable sources by 2020, and several large wind farms have been built, and many others approved, in recent years.
Do you know more about this story? Contact us through this link.
​
Click here to learn about advertising, content sponsorship, events & round tables, custom media solutions, whitepaper writing, sales leads or eDM opportunities with us.
​
To get a media kit and information on advertising or sponsoring click here.
PROUD TO BE ASSOCIATED ACROSS OREGON WITH