Secure Supplies
Energy Power Gas Magazine
Fueling Healthy Communities
Secure Supplies




Energy Power Gas Magazine




Fueling Healthy Communities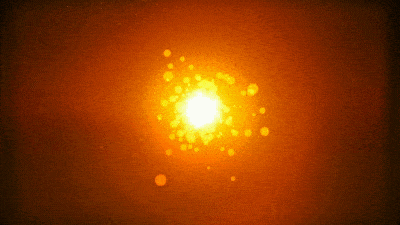 Jamaica
Power Gas Energy News
Access Key policy Events and key Project updates
for
Jamaica's economy.
Hybrid wind-solar energy system currently being built atop prominent law firm
The world's largest solar-wind energy hybrid system has found a home in Kingston, Jamaica. WindStream Technologies is the company behind the energy system, which will be built on the rooftop of the Myers, Fletcher, & Gordon law firm.
The energy system is expected to generate some 106,000 kilowatt-hours of electrical power each year and will have a positive investment return within four years. The energy system is expected to save the law firm some $2 million in energy costs over the next 25 years.
Wind and solar power continue to gain popularity
Both wind and solar energy have become quite popular. Clean energy projects that tap into the power of wind and sunlight are sprouting throughout the world. Many countries are supporting these forms of clean energy because of their economic prospects. As fossil-fuels become more expensive, clean energy is becoming more attractive, offering a way to cut down on energy expenditures.
Typically, one form of clean power is favored over another, but developing energy systems that tap into multiple renewable resources is becoming a common practice in the energy sector.
SolarMills boast of highest energy density available on the clean energy market
​
The energy system will be equipped with 50 SolarMills, which are standing wind turbines that are affixed with solar panels. Each SolarMill will be able to generate 25 kilowatts of wind energy and 55 kilowatts of solar power.
The energy generated by these turbines can be stored for later use or funneled into an existing energy grid. The SolarMills have won acclaim for having the highest energy density of any clean energy system currently available in the energy market.
​
Hybrid system will be part of a larger energy initiative
The hybrid energy system is part of a larger initiative that will be launched in Jamaica over the next 18 months by Jamaica Public Service. This initiative seeks to deploy 5.7 megawatts worth of renewable energy systems throughout the country. Many of these systems are expected to tap into the power of the sun as well as the strong wind currents that often visit the island.
Do you know more about this story? Contact us through this link.
​
Click here to learn about advertising, content sponsorship, events & round tables, custom media solutions, whitepaper writing, sales leads or eDM opportunities with us.
​
To get a media kit and information on advertising or sponsoring click here.
PROUD TO BE ASSOCIATED ACROSS OREGON WITH