Secure Supplies
Energy Power Gas Magazine
Fueling Healthy Communities
Secure Supplies




Energy Power Gas Magazine




Fueling Healthy Communities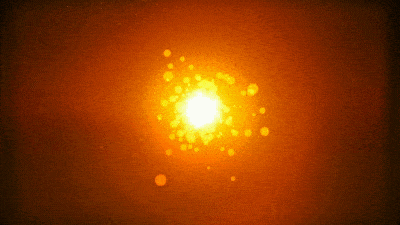 Construction Industry News
As renewable energy is no longer considered a niche technology, countries and energy companies have embarked on a race to impress the world with majestic clean energy projects of all kinds and demonstrate their true potential.
As renewable energy is no longer considered a niche technology, countries and energy companies have embarked on a race to impress the world with majestic clean energy projects of all kinds and demonstrate their true potential.
​
Some projects are destined to meet increased national energy needs in the wake of phasing out fossil fuel power plants. Others are seeking to use a country's competitive advantage and create energy export opportunities. After all, the charm of renewable energy sources is that they have the ability to change the world energy landscape, and give prominence to the new 'energy exporters'.
​
Here are some of the world's largest proposed renewable energy projects which demonstrate that the energy transition is well underway and renewable energy is nothing but the future.
The TuNur project- 4,000 MW solar – Tunisia
​
TuNur is a solar power project in Tunisia aiming to exploit the country's competitive advantage in solar radiation and available space in order to power Europe. Located in a newly established solar complex in Southwest Tunisia, the project will use the Concentrated Solar Power (CSP) technology deploying parabolic mirrors connected to molten salt energy storage in a surface of more than 5,000 hectares- an area almost 3 times the size of Manhattan.
​
Submarine cable systems will then transfer clean electricity to Europe via 3 different routes which represent the correspondent phases of the mega project.
The endeavour is attempting to revive Europe's plans to import cheap clean energy from North Africa to further its Energy Union vision. It builds upon the Desertec initiative, the first ambitious initiative led by German investors to import immense amounts of solar electricity from Tunisia to Europe.
​
Desertec was abandoned mainly due to political instability in the Middle East and Northern Africa (MENA) region. Since then, however, the cost of renewable energy has also fallen steeply, making such investments look significantly more attractive than 7 years ago.
TuTuNur Ltd already filed a request to the Tunisian Ministry of Energy, Mines and Renewable Energy for authorisation to build the project last July. If everything goes well, the first phase could be running by 2020.
​
Asian Renewable Energy Hub (AREH) – 6,000 MW solar/wind – Australia
An international consortium of energy companies has recently presented its plans to export colossal amounts of solar and wind energy from Western Australia to Southeast Asia via Indonesia and Singapore.
​
The hybrid power plant would be spread over 14,000 square km in flat desert land on the Northwest coast of Australia. It would comprise approximately 1,200 wind turbines supplied by Vestas, and 10 million solar panels with an aggregated capacity of 6,000 megawatts (MW). 4,000 MW would be supplied by wind energy, and 2,000MW from solar. It is estimated that this amount of power will be enough to supply electricity to more than 7 million households.
Grand Inga Hydroelectric Project- 40,000 MW hydro – DR Congo
​
Located in the Democratic Republic of the Congo, the Inga Project is the world's largest proposed hydropower scheme.
If completed, it will be double the capacity of the Three Gorges Dam in China, which is 22,500 MW and currently holds the record.
The proposed location is on the Congo River, the world's second largest river in terms of flow which due to its location close to the equator provides an excellent source of hydropower.
Grand Inga II of 1,424 MW installed capacity
​
Due to its potential to cover Africa's significant energy deficit, the project has been on the agenda of many international development banks and energy companies worldwide for many years. The organic competitive advantage of the location can offer cheap energy across the continent spurring economic development across the whole region.
​
However, the project is also shadowed by several concerns. For example, given the particular political circumstances of the country potential investors are constrained by fears over corruption. In addition, many have stressed the environmental and social impact of such a big hydro project including biodiversity loss and affected communities.
​
The river already accommodates Inga I and Inga II, of 351 MW and 1,424 MW installed capacity respectively.
Tidal Lagoon Cardiff- 3,400 MW tidal – Wales, UK
​
Tidal Lagoon Power (TLP) is the power project developer for this innovative renewable energy project to be located in between Cardiff and Newport. Once completed, the project will be able to provide electricity to every single household in Wales, which is more than 3 million people, by only using the powerful tides of the UK's west coast.
​
The development process began in 2013 and the project received approval for grid connection last September. The impressive element of the project is that it attempts to scale up a relatively niche technology. If completed, it will harness the second highest tidal range in the world and will change the global landscape of tidal energy once and for all.
The project will comprise of around 108 tidal lagoon turbines. For its completion, it is estimated that more than £8 billion will be needed.
​
Whether the project will manage to start construction will be based upon the success of the 320 MW pilot scheme located in Swansea, known as Tidal Lagoon Swansea Bay, which is being developed.
Gansu Wind Farm Project- 10,000 MW wind – China
​
The Jiuquan Wind Power Base, also called Gansu Wind Farm Project, was approved by the Chinese Government in 2008 and epitomised China's ambition to become a global leader in renewable energy. It comprises a series of large wind farms- either in operation, under construction or planned, located in the western Gansu province in China.
​
The project will be completed in several phases. Currently, at an installed capacity of more than 6,000 MW,
Gansu Wind Farm is already considered the biggest wind farm in the world. The aim is to grow to a total of10,000 MW, requiring investments of $16 billion.
The first 3,800 MW phase consisted of 20 wind farms of 200MW and 100MW. The second 8,000 MW phase consists of 40 additional 200MW wind farms.
​
However, the almost 7,000 wind turbines that are currently commissioned operate at low capacity. Because of strong dependency on coal, China still under-utilises its renewable energy projects wasting a significant amount of clean electricity. Local officials show persistent favouritism toward the coal industry, while transmission lines across the country are still weak.
Do you know more about this story? Contact us through this link.
​
Click here to learn about advertising, content sponsorship, events & round tables, custom media solutions, whitepaper writing, sales leads or eDM opportunities with us.
​
To get a media kit and information on advertising or sponsoring click here.