Secure Supplies
Energy Power Gas Magazine
Fueling Healthy Communities
Secure Supplies




Energy Power Gas Magazine




Fueling Healthy Communities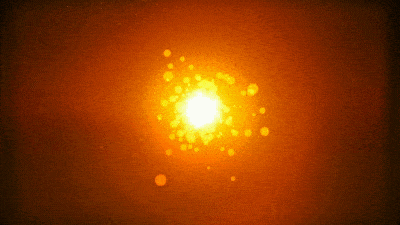 Japanese
Power Gas Energy News
Access Key policy Events and key Project updates
for Japan's economy.
Japan: Air Liquide Opens Hydrogen Station in Oguchi
On May 25th 2019, Air Liquide Japan opened another hydrogen station in Oguchi, in the Aichi Prefecture
​
The Japan Air Liquide Hydrogen Station is a hydrogen station jointly developed by Air Liquide and Japan Hydrogen Station Network (JHyM). The two companies will jointly operate at the second location following the opening in Gamagori City in April, and in Aichi Prefecture, this will be the fourth location to be opened. As the Fuel Cell Vehicle market in the prefecture is the highest level in the country with more than 1,000 vehicles on the road, we expect that this hydrogen station will be available to all in the Chubu area.
The city of Oguchi is located north of Nagoya City, close to the Komaki Interchange, and Route 41 runs north to south in the central part of the town, and Tokai Hokuriku Road is located in the west.
Furthermore, it is a highly convenient area for customers, with main roads such as Meishin Expressway, Tomei Expressway and Chuo Expressway.
​
The hydrogen station adopts a system in which Air Liquids standard compressor and accumulator are packaged. By adopting this package system, it has become possible to deliver in a short time when constructing a new station. In addition, this Air Liquide hydrogen station offers high levels of safety for its customers.
Air Liquide Group's commitment to hydrogen energy
​
Air Liquide has been a leader in the global industrial gas industry for more than 50 years working on developing its own expertise in building hydrogen supply chains.
From hydrogen production to storage, distribution and development of applications for end users, it has contributed to the spread of hydrogen as a clean energy source especially for mobility. Air Liquide has designed and installed over 120 stations worldwide so far. Hydrogen is an alternative to achieving clean transport and contributes to the improvement of air quality.
Hydrogen combines with oxygen in the air when using a fuel cell to generate electricity. Only water is discharged in the process. We provide concrete solutions to the challenges of sustainable mobility and urban air pollution in urban areas, and thus global warming.
Do you know more about this story? Contact us through this link.
​
Click here to learn about advertising, content sponsorship, events & round tables, custom media solutions, whitepaper writing, sales leads or eDM opportunities with us.
​
To get a media kit and information on advertising or sponsoring click here.
PROUD TO BE ASSOCIATED ACROSS OREGON WITH