Secure Supplies
Energy Power Gas Magazine
Fueling Healthy Communities
Secure Supplies




Energy Power Gas Magazine




Fueling Healthy Communities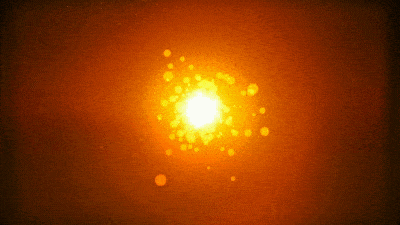 Maarten Wetselaar, Integrated Gas & New Energies Director of Royal Dutch Shell
The first main obstacle is the need to change and grow the energy mix
Maarten Wetselaar is the Integrated Gas & New Energies Director and a member of the Executive Committee of Royal Dutch Shell.
​
He is responsible for Shell's Integrated Gas business, including the industry-leading liquefied natural gas and gas-to-liquids positions. He also leads the New Energies business, including Shell's investments in new fuels, new energy carriers, and new business models for a low-carbon future.
​
Maarten holds a master's degree in economics from the University of Groningen and a post-doctorate Controllers degree from VU University of Amsterdam in the Netherlands. After joining Shell in 1995 he held a variety of financial, commercial, and general management roles in Shell's downstream and trading businesses in Europe, Brazil, and Ghana.
​
He continued his career in Shell's Upstream business, holding financial and commercial vice president roles in the Middle East and Russia/CIS. In 2009, Maarten became executive vice president finance in Upstream International. From 2013 to 2015 he served as executive vice president for Integrated Gas, based in Singapore.
The 2015 Paris Agreement generated a lot of interest in decarbonization and a low-carbon future. This has resulted in huge investments (millions of dollars) in renewables and new energy sources by key players in the industry.
What in your opinion are the main obstacles for a sustainable and more accelerated energy transition?
​
The first main obstacle is the need to change and grow the energy mix at the same time. We need to provide energy to people who currently do not have access and meet the demands of a growing global population, while changing the energy mix to ensure a sustainable and accelerated transition to a low-carbon future.
​
Another major obstacle is the enormous size of the energy system. The existing energy base is expensive and costs trillions of dollars to construct. New energy infrastructure and systems are also very expensive and will not happen overnight.
​
Consumer behavior also poses an obstacle. Some people are reluctant to change their behavior and may not want to compromise by, for example, flying less. To tackle this, energy companies may need to spend more money on innovation to make the transition easier and less painful for consumers.
​
In addition, regulators may not want to move too fast in case they lose public confidence. To handle this, governments will need to collaborate with both companies and consumers in driving the energy transition.
​
What are your views on the evolution of the global natural gas and liquefied natural gas (LNG) market in a world that is moving toward low-carbon and renewable sources of energy? Are there opportunities for LNG demand growth and new business models in the next 5 to 10years? What about in 20 years?
​
In the current energy landscape, coal has 30% of the energy market share, while natural gas has 20%. So there is a big opportunity for natural gas and renewables to displace coal and become the key sources of energy.
​
As a result, the demand for natural gas and renewables will grow for a long period of time. In addition to complementing each other, they will also form the major source of energy required to meet home and heating demands. Because of LNG, natural gas is available around the world and not only in the areas or countries where it is produced.
​
As renewables penetrate the system, natural gas, which emits between 45% and 55% lower greenhouse gas emissions than coal when used to generate electricity, will retreat slowly but not vanish completely from the energy mix as we will continue to need the energy density and power of molecules for various applications that cannot be electrified.
​
How do you see the oil and gas industry vs. green energies in the next 15–20 years? Is the world creating the right policies to decrease fossil fuels consumption while meeting the rising demand for energy?
​
Slowly, governments are putting the right policies and regulatory frameworks in place. However, decreasing fossil fuels consumption does not depend only on policies, because that thinking would absolve consumers and companies of all responsibility. Companies need to change their services to include attractive low-carbon offerings and consumers need to change their tastes and demands.
​
Looking at the next 15–20 years, coal will be the first traditional energy source to peak, go down, and eventually vanish almost entirely from the energy mix. Oil will grow for around 15 years before peaking and will eventually start going down when electrification goes up.
Oil will not disappear because we need it to support energy needs that are difficult to electrify such as aviation, shipping, and petrochemicals. Natural gas—the cleanest-burning hydrocarbon—has the longest life out of the three conventional energy sources and will grow another 20–25 years, then have a long plateau before it comes down, as it is a complement to renewable energy. Renewables, such as solar and wind, have a very long life ahead of them and will over time become the main sources of energy.
​
The amount of data generated per second is large and growing. From your perspective, how could big data, advanced analytics, and new technologies affect the evolving energy industry?
Better use of data and the application of new digital tools will revolutionize the energy industry.
On the supply side, data will be useful in finding sources of new energies and in designing the required new energy systems and technologies. Data will also play a role in coordinating the supply of energy to big cities as well as villages and small towns.
​
On the demand side, data will allow customers to optimize their energy use in a very different way from how they use it now. With the application of digitalization, consumers can control and use just the amount of energy they need. This will, in turn, change how energy is used both domestically (there will be no need to heat up the entire house) and commercially (companies can be more efficient in their energy use).
​
You have held numerous roles in different regions and across the energy value chain. What skills do you think young professionals should develop to prepare for a diverse successful career like yours?
​
Young professionals should be really curious about how their work fits into the big picture. It is not just about executing a task, but finding out how it fits into the overarching strategy of the company they work for and in the global energy chain. This will help young professionals with decision making in the future and as they progress in their career.
​
Always be open to change, be it small or big. Young professionals should understand how value chains are organized and how their company changes across these energy value chains; both in processes and in the energy product they produce.
​
With the current energy transition to decarbonization and a future scenario of a changing global energy mix, what do you think will be the big challenge that young professionals today will have to tackle in the future, and what is your advice to them on adapting and staying ahead?
​
The energy industry in the coming years will be more challenging because of the dual challenge we face: reducing emissions while at the same time providing enough energy for the growing population with rising demand. Young professionals will have to find ways to serve consumers and provide solutions to their energy challenges. Apart from challenging, it will also be hugely rewarding.
​
Young professionals also need to develop intercultural understanding and reach out beyond the borders of their departments/functions, company, and country to other professionals who are changing things and solving problems. They need to learn as much as possible, as sometimes the solutions to our energy problems may be developed elsewhere and these ideas and technologies need to be disseminated fast. Young professionals should take a global view and learn something new every day.
Do you know more about this story? Contact us through this link.
​
Click here to learn about advertising, content sponsorship, events & round tables, custom media solutions, whitepaper writing, sales leads or eDM opportunities with us.
​
To get a media kit and information on advertising or sponsoring click here.