Secure Supplies
Energy Power Gas Magazine
Fueling Healthy Communities
Secure Supplies




Energy Power Gas Magazine




Fueling Healthy Communities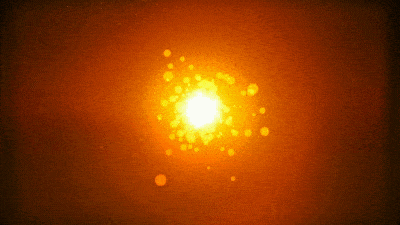 Arizona
Power Gas Energy News
Access Key policy Events and key Project updates
for Arizona's economy.
Pinal County on the road to becoming an automotive manufacturing juggernaut
Pinal County has long been content to be the buffer between the two major population centers in Arizona, Pima and Maricopa counties. Like the midwest is often referred to as flyover country, Pinal County was drive-through country.
Above: Lucid's Air will be available with a battery pack that boasts about 240 miles of range on a full charge, or an optional pack that's expected to deliver up to 400 miles of range.
​
Pinal County has long been content to be the buffer between the two major population centers in Arizona, Pima and Maricopa counties. Like the midwest is often referred to as flyover country, Pinal County was drive-through country.
​
Sure, there were sprawling housing developments in parts of the county, namely Maricopa and San Tan Valley, but there was little else that was remarkable about Pinal County. When the recession hit in the late 2000's, rural areas that were more dependent on the housing boom were especially damaged.
​
"We anticipated a lot of growth 15 years ago and then we hit the doldrums and everybody felt it," said Casa Grande Mayor Craig McFarland. "And honestly, rural Arizona is just coming out of it. Phoenix has been booming for a while and we're at least 3 or 4 years behind them in terms of activity."
​
Pinal County clearly has not been sitting idly by as Phoenix has enjoyed several years of remarkable economic development. The county has quietly built up its infrastructure — including a large amount of renewable energy sources — and set the groundwork for what appears to be an impending high-tech, automotive manufacturing boom.
​
"The private sector, like ourselves, being ready and having shovel-ready projects with infrastructure in the ground, that's how we won Lucid Motors," said Jackob Andersen,
​
president and CEO of Saint Holdings, a developer with two planned industrial parks in Pinal County. "We were picked from 60 different sites around the country. It was water, power and sewer, ready to go, right on site.
This is an area that's been farmed for more than 100 years, you've got the majority of the land that's been laser-leveled with the farms being there.
"You also have a criss-cross of electrical companies meeting here, and you've got an abundance of substations here. Very few places have that amount of infrastructure."
​
Lucid Motors and Nikola Motors are two of the latest automotive industry disruptors. Lucid plans to build electric cars and Nikola will build hydrogen fuel cell-powered semi trucks. Both companies are at varying stages in the planning process to start building their production plants in Pinal County, in large part because the county was ready and able to welcome these kind of companies.
​
"We can compete now with Phoenix and Tucson, head to head. We certainly couldn't do that before because we just didn't have everything together," said Tim Kanavel, Pinal County economic development manager.
"The companies that we're getting now are rather large, high tech companies that take up a lot of land. These are 300-400 acres, another one is over 1,000 acres. Not everybody's got that and not everybody's got rail-served properties, and we have thousands of acres of rail-served property and that's been one of our benefits."
​
Andersen's company is developing the 740-acre Central Arizona Commerce Park, which is where Lucid will be located, and the nearly 2,800-acre Inland Port Arizona, which is where Nikola will build its plant. He, and Kanavel, feel that once these two high-tech manufacturing facilities begin construction, a slew of companion projects will come into the picture.
​
"The sensors, the cameras, the high-tech components that these vehicles have, I think that technology will be coming to this area," Andersen said. "I think we're going to attract more of the electrical vehicle world to this area because as these two anchors break ground and people see how welcome that Arizona and Pinal County made them, then they'll say, 'hey, they're open for business.'
​
"When you create a hub, it just creates a chain of auxiliary uses, supply chain uses and, of course, all of the advantages that you have here as opposed to other parts of the country."
Of the two companies,
Nikola has already established a physical presence in Arizona, opening a hydrogen fuel cell testing and research laboratory in Phoenix. In mid-April, the company held Nikola World 2019 in Scottsdale and unveiled two new hydrogen-electric semi trucks along with three other powersports vehicles, including a military-grade all-terrain vehicle.
The company has plans to produce three different models of semi trucks and recreation vehicles, such as the Nikola Reckless ATV as well as jet skis. All will be powered by hydrogen fuel cell technology.
​
Nikola has purchased 400 acres at Inland Port Arizona south of Coolidge and the plan is to begin production of trucks by 2021 and gradually increase the number of jobs to roughly 2,000 in 2024. According to Nikola, there are more than 13,000 pre-orders placed for the trucks, which should quicken the pace of construction.
​
The land for the Lucid plant was purchased by Pinal County and Lucid will lease the land for the first four years before purchasing it from the county in year five. Lucid was planning to break ground on the facility in spring of 2019.
​
Pinal County is no stranger to automotive research and development. Case New Holland America, a tractor manufacturer, tests its driverless tractors at its facility in Casa Grande. The 3,050-acre Nissan Arizona Testing Center, complete with a five-mile track, is located in Stanfield. Tesla tests its vehicles at the Nissan facility and Audi and Porsche test their automobiles at the Volkswagen North American testing site near Maricopa.
​
The long-awaited Attesa motorsports park will also have a research, development and testing component. Attesa is a 2,500-acre, master-planned motorsports and transportation design community being developed 10 minutes west of Casa Grande. It will feature two configurable road courses, a brand and driver experience center, hotel and convention center, solar plaza, restaurants, shopping and entertainment.
​
The primary track will be used for vehicle testing, plus major racing events.
The membership track, which will be the first project at the development, will feature a luxury club including swimming pool, spa and fitness center, driver's lounge and locker room. Attesa will also include residential and industrial districts, an airpark and FBO private air strip plus a multi-use area suitable for large scale concerts, closed course off-road races and other events.
​
Attesa is planning to break ground on the membership track in August.
All of the elements are in place for Pinal County to become a major international hub of automotive research, development and manufacturing. This means that once the ball starts rolling, there will be warehousing needs for the supply chain, as well as light industrial plants for emerging automotive technology.
​
"Another thing that we have is access to the Sonoran part of Mexico, where they already have a mature supply chain for the automotive industry," said Andersen. "And all of those are going to morph and change as the industry goes toward electric vehicles. If you look, you have VW, Porsche, Mercedes, they are all talking about their fleets being mostly electric by the mid 2020's and thats going to go hand-in-hand with the tech that is going to be needed for the autonomy in the vehicle."
​
Pinal County is an attractive location for companies looking for new sources of power. The county already has a 20-megawatt solar generating and battery storage facility just north of Coolidge and has three more large-scale solar farms in the planning stages.
If all three are built as planned, the county will have more than 3,000 acres of solar farms. There's also the Pinal Energy ethanol plant that produces 50 million gallons of ethanol a year and the Green Gas Partners plant, a methane processing facility outside of Stanfield that takes cow manure and converts it to methane gas and fertilizer.
​
"When you start talking to these companies, particularly the ones out of California, they like green energy and we're going to have a lot of that," Kanaval said.
​
Another key factor that made all of this potential growth possible was the way that the stakeholders in the county — developers and city and county governments — collaborated on making sure their projects or communities were well-positioned when opportunities arose. There was very little in-fighting among the groups as they all saw the possibilities for widespread growth that would benefit the county.
​
"We've made a total about-face in terms of the cooperative and collaborative efforts between all of the cities and the county," said McFarland, who has lived in Pinal County for 15 years.
"The county and the cities are pretty much in lock step in terms of economic development and it's really been inspiring to watch it transcend where we were before."
The middle man in all of this cooperation is Kanavel, who facilitates development and has been a tireless advocate for the county.
​
"The crash taught the county that we've got to do something different," Kanavel said. "Instead of building houses, which was just building homes, not building jobs. They created my position and said, we've got to create jobs and that's what I do. I don't do retail, I don't do housing.
"If you build jobs, the people will come."
Do you know more about this story? Contact us through this link.
​
Click here to learn about advertising, content sponsorship, events & round tables, custom media solutions, whitepaper writing, sales leads or eDM opportunities with us.
​
To get a media kit and information on advertising or sponsoring click here.
PROUD TO BE ASSOCIATED ACROSS OREGON WITH