Secure Supplies
Energy Power Gas Magazine
Fueling Healthy Communities
Secure Supplies




Energy Power Gas Magazine




Fueling Healthy Communities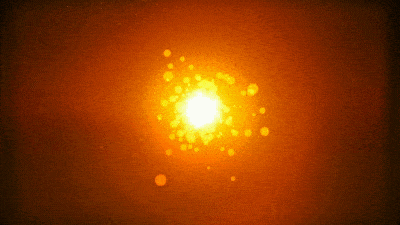 Toyota produces 10 trucks
that only emit hot water
In collaboration with the American truck manufacturer Kenworth, Toyota produced the first 10 units of a truck capable of towing 36 tons fueled by fuel cells, which emits only water.
Toyota is the most advanced vehicle manufacturer in hydrogen fuel cell technology, the fuel cells , a solution that mixes the hydrogen contained in a tank with the oxygen it draws from the air to produce electricity. Basically, this operation is the inverse of the electrolysis of water, with the advantage that not only produces electricity, but also water, pure and warm, since the cell works at about 90 ° C.
​
The Japanese manufacturer has already used this technology since 2014, when it introduced Mirai and is preparing to introduce this year the second generation of its fuel cells , which promise to be more efficient, allowing them to be smaller and cheaper. It is exactly these second-generation hydrogen cells that Toyota will supply Salvador Caetano to power the electric buses, whose production will start as soon as they start shipping from Japan to Gaia.
​
Meanwhile in the US, the Japanese brand has partnered with Kenworth, a reputed American truck manufacturer, to produce the first electric fuel cell trucks . Toyota already has Hino trucks with this solution, but this builder of the Japanese group does not produce the big semitrailers, capable of pulling 36 tons.
That's why he went to Kenworth, setting up two electric motors and two fuel cells in a vehicle that was born to carry a 12.9-liter diesel engine with 500 hp and 2,508 Nm of torque. All this disappears, as well as the immense deposits with more than 1,000 liters of capacity.
​
Toyota's part is to provide the two hydrogen cells, the more evolved version of those used by Mirai, where only one fuels a 154 hp engine. Once at Kenworth, the two fuel cells have to power the two electric motors mounted on the two rear axles of the semi-trailer, which together provide 670 hp and 1,800 Nm of force, enough for the tractor to pull a 40-foot container (12 , 18 m) with maximum load.
To ensure that the truck starts even before the fuel cell starts producing electricity, there is a 12 kWh battery, which also deals with excess power.
​
The objective of the 10 units to hydrogen cells is to transport containers between the port of Los Angeles and the Long Beach warehouse, from which 16,000 trucks operate on diesel. The route is only 100 km, but the Kenworth / Toyota truck has a range of 480 km, a figure that easily increases if we add another hydrogen tank and space for this is not missing a "monster" with these dimensions.
These 10 hydrogen lorries are subsidized by the California Air Resources Board, which generates $ 41 million to reduce emissions in the port of Los Angeles. For Toyota Motor North America vice president Bob Carter, "the purpose of these trucks is not to experiment but to make a decisive contribution to improving air quality."
Do you know more about this story? Contact us through this link.
​
Click here to learn about advertising, content sponsorship, events & round tables, custom media solutions, whitepaper writing, sales leads or eDM opportunities with us.
​
To get a media kit and information on advertising or sponsoring click here.