Secure Supplies
Energy Power Gas Magazine
Fueling Healthy Communities
Secure Supplies




Energy Power Gas Magazine




Fueling Healthy Communities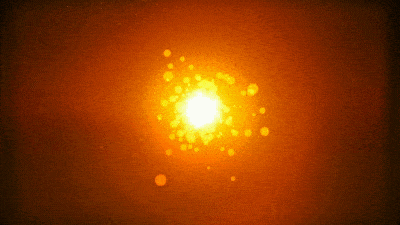 Mali Power Gas Energy News
Access Key policy Events and key Project updates
for
Mali'
s economy.
First well producing hydrogen in the world!
A well drilled for water instead produced 98% pure hydrogen in 2012. The hydrogen was discovered at a relatively shallow depth in a small village in the south of Mali, Africa, by a local company. It is the first and only hydrogen producing well in the world. It was estimated the well will produce hydrogen for another 15 years. The hydrogen is being used to power an electric generator and now is used only to power lighting and make ice. However, the village expects to eventually use the electricity to power water pumps, operate grinding mills and provide lighting for schools.
Picture of the wellhead producing natural hydrogen, which powers electric generating facility in Mali. Screenshot from the youtube video.
​
Green power in Mali from hydrogen gas wells could power the future.
Hydrogen power refers to the use of hydrogen fuel as a zero emission fuel, since burning hydrogen with oxygen emits no carbon dioxide (only water). It sounds a bit futuristic perhaps, but the physics behind it are valid, though up until recently there have been very few practical examples.
This is due to hydrogen power relying on either some kind of hydrogen fuel cell or on hydrogen gas, which until recent times, wasn't believed to be in the earth's crust in great quantities, nor in the earth's atmosphere in clean or usable form.
​
In a new book about natural hydrogen entitled Natural Hydrogen: The Next Energy Revolution?, the the authors assert that natural hydrogen seeps or wells are abundant almost everywhere on earth and are a real viable alternative to fossil fuels. The book is written by acclaimed geologists Alain Prinzhofer and Eric Deville. With this new book it is clear that hydrogen power is no longer the technology of the future, but rather the technology of today.
​
In July 2015, three years after their first successful test, the Petroma Company demonstrated how hydrogen gas can be used to generate power, by lighting up part of the village of Bourakebougou not far from the capital Bamako in Mali, the eighth largest country in Africa. This has created almost 100% clean electricity in a poor rural area that did not have any access to electricity, something that would have hardly seemed plausible only a decade ago. In doing so, Petroma is not only reigniting the debate about alternative energy, it is also showing the world that even a poor African country can be innovative and turn to renewable fuels and prevent the massive pollution that comes with the fossil fuels used today.
​
The man behind this new venture into the field of hydrogen power is 56-year-old Aliou Boubacar Diallo, who is the president of Petroma Inc and also the leader of the Democratic Alliance for Peace. Aliou Boubacar Diallo is the driving force behind the new push for green energy in Mali, where he is a well-known player in not just politics and the energy sector, but also within gold mining and peace brokering.
​
Feasibility Study
In the field of hydrogen engines, Petroma turned to well-known experts from the Hydrogen Energy Center in the US to perform a feasibility study. HEC is on the forefront when it comes to hydrogen energy and hydrogen power generators.
​
The study conducted by HEC was to check if it would be possible to harvest the hydrogen gas and use it in generators and generate at least 100 megawatts of power. Furthermore the study was to determine whether it would be better to have many small plants or one larger plant. The power would be used by local villages as well as the capital Bamako and its surrounding industries.
​
This study was the basis which Aliou Boubacar Diallo used to start the hydrogen power revolution in Mali. The first generator was built and demonstrated in July 2015 and will be followed by many more, as ten wells are on the way. Once those ten have been successfully installed, another almost 300 are planned in the first major phase of the project, quite possibly with more to come.
​
Power in Mali
While Mali is a large country in terms of land size, it is a poor country with around 15 million people, of which half live below the poverty line. More than ten years ago Mali was already quite green by most standards, as half the country's power came from the use of hydroelectricity, though only about half of the citizens could be reached by the network.
Today these numbers are not much higher, as expanding the hydroelectric capacity of the country beyond the current level is expensive and many locals are still not connected with the grid.
​
It was pure luck when Petroma found the hydrogen well at Bourakebougou, as they were in fact drilling to get water to the village. Instead of clean water they found almost pure hydrogen, which will continuously power the generator for as long as it lives, without exhausting the hydrogen gas. In fact, while scientists don't fully understand this seeping hydrogen gas phenomenon, some believe it could be stable enough to last for thousands of years.
​
With the numerous massive and almost pure hydrogen wells already found in the country, it will perhaps be feasible to convert the country to almost exclusively to renewable green sources within a foreseeable future. This has proven almost impossible for much richer and more technologically advanced nations, as their power needs are much higher.
Time will tell if this adventure into alternative energy can deliver as much as it promises.
Do you know more about this story? Contact us through this link.
​
Click here to learn about advertising, content sponsorship, events & round tables, custom media solutions, whitepaper writing, sales leads or eDM opportunities with us.
​
To get a media kit and information on advertising or sponsoring click here.
PROUD TO BE ASSOCIATED ACROSS AFRICA WITH