Secure Supplies
Energy Power Gas Magazine
Fueling Healthy Communities
Secure Supplies




Energy Power Gas Magazine




Fueling Healthy Communities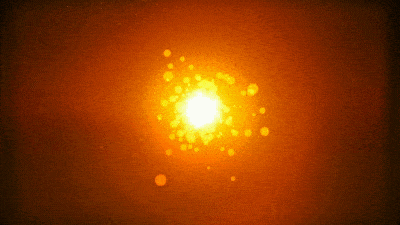 PTT ready to pilot the sale of diesel B10 Covering the southern region 340 pumps
PTT is ready to pilot the B10 biodiesel in every pump in the southern region covering 340 pumps since 17 May 2019 by the Energy Minister. B10 Biodiesel Will be the main oil instead of general speed diesel or B7 since 2021 onwards and cheaper than 1 baht per liter after the Ministry of Finance adjusts the diesel excise tax rate and uses the fuel fund to subsidize 65 satang per liter Both allowing traders to reduce marketing costs
Mr. Sirichiraphongphan The Minister of Energy revealed that PTT will pilot the sale of B10 in the PTT pump in all southern regions, including 340 pumps from 17 May 2019 onwards, at a cheaper price than B7 biodiesel. (General high speed diesel oil that contains 7% pure palm oil in every liter) amount of 1 baht per liter
​
In this regard, the Ministry of Energy aims to make diesel B10 become the main oil standard of the country in 2021, replacing the diesel B7 that will become an alternative oil instead.
By the price of diesel B10 cheaper than B7, the rate of 1 baht per liter is derived from the adjustment of the new diesel excise tax to be reduced and the use of another 65 baht per liter subsidized fuel fund. As well as allowing oil traders to reduce marketing costs Which is expected from the use of such B10 will help to increase the use of CPO (CPO) for a total of 2 million tons per year from the current use of about 1.5 million tons per year
​
Mr. Siri said that the announcement of the diesel standard B10 was successful after 5 years of effort, since Japanese carmakers and GM carmakers have guaranteed that 11 brands including 930 models can use B10 oil (except for European cars) With the Department of Energy Business requiring 100% pure palm oil (B100) to be more pure By lowering the amount of monoglycerides or fat From the original, not higher than 0.7%, not higher than 0.4% by weight, resulting in better quality B10 oil At present, there are B100 manufacturers that can produce B100 to meet the new standards of 8.6 hundred thousand liters per day (3 cases) from a total of 7.6 million liters per day (12 cases).
​
Mr. Kulit Sombatsiri, Permanent Secretary of the Ministry of Energy, said that B10 oil will be used in the Bangkok-Mahachai train line Every procession from June 2562 onwards from the original trial only 3 trains and PTT will cooperate with the State Railway of Thailand Test the use of B20 biodiesel (diesel oil with pure palm oil ingredients) 20% in every liter) in June 2019 as well before actually being used in the future.
​
Miss Chiraphon Khaoasawat, Chief Executive Officer and President, PTT Oil and Retail Public Company Limited or PTT OR, said that PTT OUR is ready to support government policies. In piloting the first B10 diesel sales through all PTT station pumps in the south And will continue to expand to the eastern, central region
​
In 2019, there will be 340 pumps sold at B10. It is expected that the first phase will sell B10 3.2 million liters per day. Resulting in the use of B100 in the production of B10 diesel oil up to 300,000 liters per day, helping to absorb the amount of 92,000 tons of crude palm oil per year. Throughout the country in 2021
​
For the plan to increase the sales of diesel B20 Currently, 56 services are available and will be added to 100 locations nationwide by 2019.
Do you know more about this story? Contact us through this link.
​
Click here to learn about advertising, content sponsorship, events & round tables, custom media solutions, whitepaper writing, sales leads or eDM opportunities with us.
​
To get a media kit and information on advertising or sponsoring click here.