Secure Supplies
Energy Power Gas Magazine
Fueling Healthy Communities
Secure Supplies




Energy Power Gas Magazine




Fueling Healthy Communities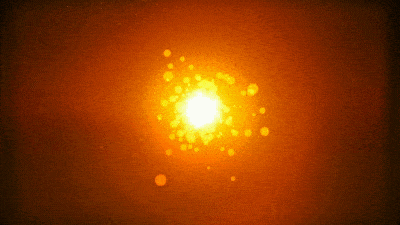 Alabama

Power Gas Energy News
Access Key policy Events and key Project updates
for Alabama's economy.
Alabama Alternate Fuel Coalition Not pulling punches on changes.
Hydrogen is a potentially emissions-free alternative fuel that can be produced from diverse domestic energy sources. Research is under way to make hydrogen vehicles practical for widespread use.
EPA Awards $1.09 million DERA Grant to Gees Bend Ferry in Wilcox County, AL
ATLANTA – Today, the U.S. Environmental Protection Agency (EPA) awarded a $1.09 million Diesel Emissions Reduction Act (DERA) grant to the historic Gees Bend Ferry in Wilcox County, AL.
The U.S. Environmental Protection Agency is funding this repowering project through the Alabama Department of Transportation (ALDOT) as a part of the National Clean Diesel Funding Assistance Program. The grant was announced by the EPA during an event hosted by state, federal and local officials to celebrate 10 years of ALDOT ferry service between Camden and Gee's Bend, the home of the famous Quilters of Gee's Bend.
​
The DERA award will provide partial funding to replace the current diesel-powered ferry with a 100% electric ferry. This will be the first zero-emission passenger/vehicle ferry of its type in the United States, and only the second of its kind in the world.
​
"This is a tremendous example of how EPA collaboration with state partners can produce environmental as well as economic benefits," said EPA Administrator Scott Pruitt.
"Diesel engines are incredibly durable,
with millions in operation in Alabama, and across the nation. EPA receives annual funding to provide DERA grants to retrofit, repower, or replace older engines. These grants provide not only environmental and health benefits by eliminating exposure to diesel exhaust, but cost-effectiveness as well. We are thrilled to provide partial funding for this exciting transformation," he added.
​
EPA has implemented standards to make newer diesel engines more than 90 percent cleaner. Older diesel engines emit large amounts of pollutants such as nitrogen oxides and particulate matter, which are linked to instances of aggravated asthma, lung damage and other serious health problems.
​
Since 2008, the DERA program has funded more than 700 clean diesel projects across the country, reducing emissions in more than 70,000 engines.
Do you know more about this story? Contact us through this link.
​
Click here to learn about advertising, content sponsorship, events & round tables, custom media solutions, whitepaper writing, sales leads or eDM opportunities with us.
​
To get a media kit and information on advertising or sponsoring click here.
PROUD TO BE ASSOCIATED ACROSS OREGON WITH