Secure Supplies
Energy Power Gas Magazine
Fueling Healthy Communities
Secure Supplies




Energy Power Gas Magazine




Fueling Healthy Communities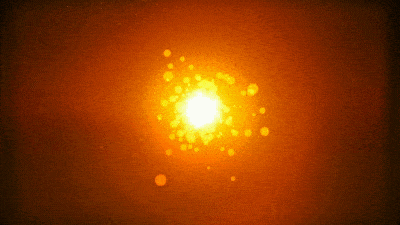 Republic

of Congo
Power Gas Energy News
Access Key policy Events and key Project updates
for

Republic of Congo

' s economy.
Soco exits Congo to focus on Vietnam
Soco International has sold its interests in Congo (Brazzaville) for $10 million and an overriding royalty on future oil and condensate production sold from those interests to Coastal Energy.
The interests held indirectly by SOCO Congo comprise a 40.39% operated interest in each of the Lidongo, Viodo, Lideka and Loubana exploitation permits within the former Marine XI Block, located in shallow water offshore Congo (Brazzaville).
​
The sale of the shareholding in SOCO Congo took effect immediately following signature of the SPA, for a cash consideration of up to US$10 million and an overriding royalty interest of up to US$1 per barrel on all future gross production of oil and condensate sold from any of the four exploitation permits.
​
According to Soco, the value of the gross assets of the Congo (Brazzaville) assets held on the balance sheet as at 31 December 2017 was zero.
The assets in the Congo (Brazzaville) are not yet developed and have generated no revenue from hydrocarbons to date.
For the 12 months ended 31 December 2017, the Congo (Brazzaville) interests generated a loss before taxation of approximately US$104 million, predominantly comprising an impairment charge announced in January 2018 which reduced the carrying value of the assets to zero.
​
Soco plans to use the sale proceeds and the potential future royalty revenue from the exploitation permits to provide funds to invest in the Company's growth plans and to support the commitment to paying an annual dividend. It is anticipated that SOCO's Director of Africa, Serge Lescaut, will be retained by Coastal Energy in a similar role.
​
Ed Story, Soco President, and Chief Executive Officer, said: "I am delighted that the agreement for the sale of SOCO's Congo (Brazzaville) interests has been signed. In January 2018, the Company announced that its assets in Africa were no longer a core strategic priority, and this is a step that will deliver an exit from a material portion of the non-core
African business. The Company continues to focus on creating value from the core Vietnam portfolio and on evaluating acquisition opportunities in a disciplined manner to grow and refocus our business in line with the strategy that we have outlined to the market."
Do you know more about this story? Contact us through this link.
​
Click here to learn about advertising, content sponsorship, events & round tables, custom media solutions, whitepaper writing, sales leads or eDM opportunities with us.
​
To get a media kit and information on advertising or sponsoring click here.
PROUD TO BE ASSOCIATED ACROSS AFRICA WITH