Secure Supplies
Energy Power Gas Magazine
Fueling Healthy Communities
Secure Supplies




Energy Power Gas Magazine




Fueling Healthy Communities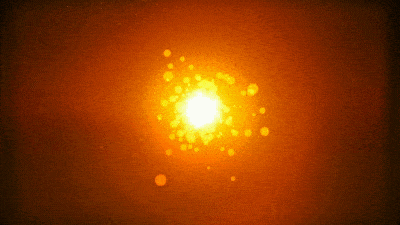 Ghana Power Gas Energy News
Access Key policy Events and key Project updates
for
Ghana'
s economy.
TULLOW TO SPEND US$250M ON DRILLING ACTIVITIES AS IT RAMPS UP PRODUCTION
Tullow Ghana is to spend US$250 million on drilling new wells in 2019 as it looks to ramp-up production.
​
Tullow Ghana, which is now a stand-alone business because of its viability, currently produces 10,000bpd and 70,000bpd from the Jubilee and TEN Fields respectively, and wants to spend heavily on drilling new wells to sustain production.
The company also plans to deliver natural gas to Atuabo this year, apart from applying for new licences in Ghana.
The company revealed this at a media briefing in Accra, following its shareholders meeting.
Dividend payments
​
Following the shareholders meeting, Tullow announced the payment of US$67 million as dividend to shareholders for 2018 – the first time in four years.
Going forward, the company also announced a new policy that will allow a dividend of US$100 million to be paid annually to its shareholders, a development Ghanaian Executive Vice President of Tullow, Kweku Andoh Awotwi, said the company is happy to support because it is "a sign of good progress".
On performance for 2018, Tullow Group Chief Executive Officer, Paul McDade, said the company performed strongly amid price volatilities.
He said total revenue for 2018 stood at US$1.9billion and profit after tax US$85million.
"We have worked very hard to get the company working very well and very profitably. And when we got to the end of 2018, we decided that we were back in very good financial health and therefore we could reinstate the dividend," Mr. McDade added.
​
We're confident of winning new blocks
Touching on the company's chances in the ongoing bidding round for new oil blocks, Mr. Awotwi explained that he is optimistic although the final verdict lies with government.
He said:
"We have a 50/50 chance, but it all depends on how government evaluates it".
"We have been quite aggressive in our bid. Some of it is that we have been here a long time; we know the area very well, and so we have a big programme that expects us to drill wells almost immediately," he added.
​
Tullow is bidding for block three, alongside ENI. In all, government has put up three new blocks for the competitive bidding process.
Do you know more about this story? Contact us through this link.
​
Click here to learn about advertising, content sponsorship, events & round tables, custom media solutions, whitepaper writing, sales leads or eDM opportunities with us.
​
To get a media kit and information on advertising or sponsoring click here.
PROUD TO BE ASSOCIATED ACROSS AFRICA WITH