Secure Supplies
Energy Power Gas Magazine
Fueling Healthy Communities
Secure Supplies




Energy Power Gas Magazine




Fueling Healthy Communities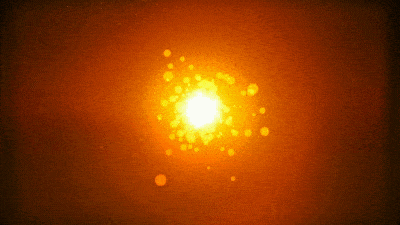 Morocco
Power Gas Energy News
Access Key policy Events and key Project updates
for Morocco's economy.
Morocco's Ourazazate Noor III CSP Tower Exceeds Performance Targets
The 150 MW Noor III CSP tower in Morocco has exceeded performance targets on output and storage integration in the first few months of operation and financing costs for tower storage projects should fall in line with parabolic trough rates going forward, Xavier Lara, Senior Consultant at CSP engineering group Empresarios Agrupados (EA), told New Energy Update.
Online since December, the Noor III plant is showing the best performance yet for CSP tower with storage. (Image credit: MASEN)
​
In December, ACWA Power brought online its 150 MW Noor III central tower plant with 7.5 hours of storage capacity in Morocco. Installed by Spain's SENER and China's SEPCO Electric Power Construction Corporation, Noor III is the world's largest operational tower plant and only the second to integrate molten salt storage technology. EA is owners' engineer for the project.
​
The Noor III plant has exceeded performance targets for the first few months of operations, project partners told New Energy Update.
​
Noor tower performance
Data from the first few months of operation shows Noor III is exceeding performance targets on total output, ramping rates, as well as the integration of the thermal energy storage and steam generation systems, Lara said.
​
"We are proud to say that EA is doing its best effort to manage the integration between the "solar island" and the rest of the plant, which was one of the main factors of the failure at Crescent Dunes," Lara said.
​
Another key area which will be closely monitored is the ability of the steam turbine to withstand "thermal stresses associated with the temperature gradients during the frequent ramp-ups and cooling," Lara noted.
​
On the giant Noor Energy 1 project in Dubai, suppliers are using enhanced strength and design features to ensure durability throughout the record-long 35-year power purchase agreement (PPA).
​
Germany's Siemens is to supply four steam turbine generators and auxiliary equipment for the parabolic trough and tower plants.
​
"Given the nature of CSP operations, it is essential that the steam turbines used in these plants be highly efficient and offer rapid start-up times," Siemens said in a statement.
​
Risks during ramp-up period
Strong early performance data from Noor III on output, generation flexibility and storage integration should reduce reliability concerns for CSP tower with storage and lower the cost of capital for future projects, the experts said.
​
Limited deployment of tower plants has meant individual project performance has had a significant impact on investor confidence.
​
Problems at SolarReserve's 110 MW Crescent Dunes CSP tower plant in Nevada, U.S. meant the project missed important ramp up targets in the first few years of production.
Crescent Dunes was the first solar tower with molten salt storage project and started commercial operations in October 2015.
​
Power output at Crescent Dunes was lower than planned during the first years of operations and a year after start-up the plant was shut down for eight months due to a leak in the molten salt storage system.
​
Output remained lower than planned in 2018, with an average capacity factor of 20.3% compared with a planned capacity factor of 51.9%, according to EIA data.
Developers have adjusted project plans to account for higher risk perceptions for tower plants.
​
ACWA Power and partners recently added a record 600 MW parabolic trough capacity to the 100 MW Noor Energy 1 CSP tower storage project in Dubai. The project was later expanded to include 250 MW of PV.
​
The large portion of more proven parabolic trough technology helped to lower the financing costs, Rajit Nanda, Chief Investment Officer at ACWA Power, told the CSP Madrid 2018 conference in November.
​
"The moment trough was brought in as a larger part of the overall hybrid, it brought about a completely different level of comfort," he said.
​
Key focus areas for CSP tower with storage investors will be the performance of the Solar Field (SF), Heliostat Field Control System (HFCS) and Molten Salts Receiver (MSR) and integration with the storage and power block systems, Lara told New Energy Update.
​
Risk and finance costs
High capital expenditure (capex) cost of CSP plants and limited installed capacity means financing costs remain far higher than for PV and wind plants.
The weighted average cost of capital (WACC) for parabolic trough CSP plants is estimated at around 45%-50% of levelized cost of electricity (LCOE), depending on the market.
Financing costs for CSP tower plants have remained at a premium to parabolic trough projects, due to lower installed capacity and high-profile performance issues on early projects.
Until recently, parabolic trough technology has dominated the CSP market with over 4 GW of installed capacity, compared with 1 GW of tower capacity.
​
Demand for tower capacity is on the rise as developers leverage the greater storage efficiency of tower designs. There is currently around 610 MW of CSP tower capacity under construction in Chile, China and UAE, data from the New Energy Update CSP Global Tracker shows.
​
For tower plants, WACC might represent around 3% higher share of costs, but this is soon set to change, Lara told New Energy Update.
​
Global learnings
​
New projects in China will provide further insights on the performance of CSP tower with storage plants.
​
In December, the 100 MW Shouhang Dunhuang Phase II tower project with 11 hours molten salt storage and the 50 MW Supcon Delingha tower project with 7 hours of molten salt storage were both connected to China's power grid.
​
A new global study of CSP projects could also help share industry learnings and reduce risk profiles.
​
Last October, U.S. National Renewable Energy Laboratory (NREL) launched a 12-month study of CSP project costs, focusing on performance issues and unexpected costs.
Co-funded by the U.S. Department of Energy (DOE), the World Bank and the SolarPACES CSP initiative, the researchers will build a database of challenges and solutions that lenders must be aware of and issue recommendations for areas of further improvement.
​
The study will include data from U.S. and Spain, which together host around 4 GW of capacity, as well as more recent growth markets such as Middle East and North Africa (MENA) and South Africa.
​
Future tower risk reduced
The next wave of CSP tower projects set to be built in Dubai, China, Chile and South Africa should help to erase the risk premium associated with CSP tower projects, Lara said.
​
"I think that Noor III has been the tipping point whereby investors going forward will finance tower projects against the same risk benchmark as parabolic trough projects," he said.
The WACC of tower with storage projects will likely drop to around 48%-51% depending on the country and market conditions, Lara said.
​
Financing costs could even fall below parabolic trough for some projects, Lara said.
ACWA Power is expected to soon announce financial closure of its 100 MW Redstone tower plant with 12 hours molten salt storage in South Africa.
​
The African development bank (AfDB) has approved a senior loan of 3 billion rand ($212 million) for the $798-million project and ACWA Power has signed a 20-year PPA at a price of $124/MWh.
Do you know more about this story? Contact us through this link.
​
Click here to learn about advertising, content sponsorship, events & round tables, custom media solutions, whitepaper writing, sales leads or eDM opportunities with us.
​
To get a media kit and information on advertising or sponsoring click here.
PROUD TO BE ASSOCIATED ACROSS OREGON WITH