Secure Supplies
Energy Power Gas Magazine
Fueling Healthy Communities
Secure Supplies




Energy Power Gas Magazine




Fueling Healthy Communities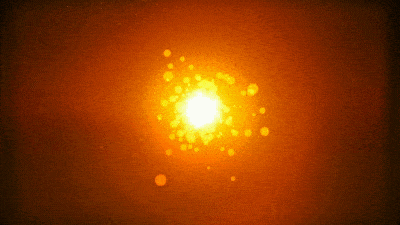 Metals & Mining Industry News
Hydrogen to Enter the Mining Energy Mix.
PANEL DISCUSSION EVOLVING ENERGY STRATEGIES FOR MID TIER MINING LEADERS
How we power the plants and mines of the future is important to plant managers, take note. The move to low carbon energy supply could impact the way you run your processing circuits. Hydrogen power is an emerging future energy option (along with renewables and battery-electric power). CEEC with Director Marc Allen share some emerging trends in this article. Stay informed about new technology and prepare for future change.
The shift towards a decarbonised energy future has significant ramifications for the global mining industry, particularly given the energy intensive nature of comminution and mining, and the remoteness of most mineral deposits.
​
The demand for low-carbon and carbon-free energy has accelerated improvement in the cost and performance of renewables, batteries and hydrogen-related energy supply technologies over the past three years. Mining leaders, project investors, and processing specialists now have additional choices to power mobile fleet, transport and fixed plant.
​
Electric-powered mobile equipment
​
Mining companies are already making strong moves towards battery-electric mobile equipment, as illustrated by the launch of the International Council on Mining and Metals' (ICMM's) Innovation for Cleaner Safer Vehicles (ICSV) program. The ICSV brings together 27 of the world's leading mining companies and some of the best known truck and mining equipment suppliers to develop and introduce greenhouse gas emission-free surface mining vehicles by 2040. The program is also targeting other environmental, health and safety outcomes.
​
CEEC sponsors are among the pioneers embracing this new low-carbon technology. CEEC sponsor Goldcorp, for example, plans to build Canada's first all-electric mine of the future, in partnership with Sandvik, another a CEEC sponsor, and MacLean Engineering. Goldcorp has set a five-year target of increasing energy efficiency by 15%, reducing greenhouse gas emissions by 20%, and sourcing 5% of its energy from renewables.
Elsewhere, battery-electric vehicles are being tested or phased in, such as at BHP's Olympic Dam mine in South Australia. Although the number of battery-electric vehicles currently accounts for only 1% of the world's mining equipment, technology leader Epiroc expects this to change dramatically over the next decade, with the majority of trucks and loaders being replaced with electric equipment. Epiroc is helping to drive this change. In late 2018, the company announced the launch of its second generation of battery-operated mining equipment.
​
Hydrogen options
Hydrogen is emerging as another energy option for fixed plant and mobile fleet energy. The ICMM expects hydrogen fuel cells to power vehicles of the future. In Australia, the Chief Scientist, CSIRO and ITM energy experts acknowledge the strong momentum for hydrogen energy supply market opportunities.
The experts noted that hydrogen could bring advantages to some remote sites, to complement the existing advanced battery systems, gas and renewable energy sources (see recent CEEC news article for more information). Together, these sources could supply reliable, lower cost (on a levelized cost of energy basis) and lower emissions energy supply and transport options.
​
Scientists say that hydrogen,
the world's most abundant element, offers a pathway to decarbonise energy systems because it is a carbon-free energy carrier. Energy can be released as heat through combustion or as electricity using a fuel cell. The only by-product is water, eliminating carbon dioxide and other greenhouse gas emissions.
​
CEEC Director and engeco Technical Director Marc Allen, an energy specialist, has been tracking the development of hydrogen energy and assessing the importance for the mining industry.
​
"In many cases, mine sites are located away from high-quality grid connections and are, therefore, reliant on self-generated electricity to provide energy for the mine and processing plant. Invariably, this is supplied by traditional, fossil fuel-powered generation – using either diesel or natural gas," he said.
​
"Regulatory and stakeholder concerns are currently driving, and will continue to drive, a move towards low-carbon and zero-carbon energy generation options, such as renewable energy. Given the intermittent nature of renewable power generation options, like solar and wind, a 24×7 mining operation with relatively constant load will require another technology to firm the renewable supply and provide electricity when the renewable power generator cannot."
Marc said that hydrogen was generally considered to be a large part of the decarbonised energy future.
"In the area of stationary energy and power generation, hydrogen has a part to play to firm energy supply from renewables, and hydrogen generation can also play a role in absorbing excess renewable energy generation during times of peak supply," he said.
​
"The key advantage of hydrogen over other potential energy storage options is its ability to discharge energy over a longer time period compared with other options, making it an appropriate option for energy supply system backup for medium-to-large-scale power systems that are islanded from main grids.
​
"In the short-to-medium term, this type of energy backup for renewables will be provided by traditional energy sources such as diesel or gas but, as the economy decarbonises, there will be a shift towards zero-carbon options such as hydrogen."
​
Marc said hydrogen also had the potential to provide an energy source for mobile fleet, particularly the larger haul trucks and materials handling equipment associated with open pit mines.
​
"Alternative fuels such as compressed or liquefied natural gas in the short term, and hydrogen fuel cells in the longer term, have an advantage over battery power for such large vehicles that require high availability. The mass of batteries required and the time taken to recharge may be a disadvantage when it comes to vehicles of this size. Natural gas and then hydrogen provide a lower emissions alternative to diesel that can be refuelled relatively quickly and provide the required power," he said.
​
"In underground mining, a switch from diesel to fuels with lower particulate emissions (such as battery-electric, natural gas and hydrogen) has the additional benefit of being able to reduce ventilation load in the mine workings – and reducing power consumption by the mine."
Marc said hydrogen research and development was still ongoing.
​
"There are still technical issues associated with storage and transport of the gas, and it is still a higher-cost option than alternatives, but these are likely to be addressed in coming years as these alternative fuels are commercialised and governments maintain their focus on bringing them to market," he said.
​
"Hydrogen has the potential to be a large contributor to several countries' export markets, especially those with an abundance of renewable energy. It can also make use of excess supply."
​
The mining industry, given the location of the majority of mine sites, has an opportunity to capitalise on this momentum towards hydrogen. Hydrogen offers a way to become more self-sufficient in terms of energy supply for both fixed and mobile equipment and, potentially, to generate another revenue-generating product in the form of hydrogen for export.
A key issue is the need for access to water and, where carbon price is introduced, it may strongly boost the economic advantages of hydrogen compared with many other energy sources.
​
Marc said the value proposition for hydrogen energy supply to fixed plant was different from that of transport.
​
"For light vehicles, battery-electric and plug-in hybrid are currently superior for light vehicles for many mine sites, from an efficiency and cost perspective. However, that the role of hydrogen in transport applications becomes more advantageous in larger and heavier vehicles," he said.
"Vehicles that require a high energy density fuel and those that require high uptime, such as larger haulage vehicles, may benefit from relatively quick refuel from a hydrogen source without the weight detriments of large battery packs. Long range road and rail transport in remote areas may also benefit from hydrogen power sources for a similar reason.
"The embodied energy required to provide hydrogen energy source is also a factor to be considered, as each individual project's merits are assessed. Electric vehicles are already transforming our industry, helping drive safety and lower emissions. Mining leaders can now consider hydrogen energy as an important emerging option to amplify efforts to decarbonise, while supporting baseload energy for processing plants at remote sites, and powering larger equipment and transport fleets."
​
For more information:
PANEL DISCUSSION EVOLVING FINANCE OPTIONS FOR RENEWABLES FOR MINES
A Renewable Hydrogen Way Forward for the Mining Industry?
Mining companies are facing significant challenges in their efforts to decarbonize, and are looking for more opportunities to incorporate dynamic technologies to aid these efforts. The challenge in many cases is to do this without limiting the efficiency of the extraction and processing systems.
Renewable energy solutions can offset many of these challenges. For some companies, however, there is a need for an alternative dynamic solution.
As an emissions-free fuel that has been used in new mining processing applications, heavy-duty vehicles, and in electricity generation, hydrogen has the flexibility to address some of the processing and operational challenges being experienced by the mining sector.
​
With the recent announcement that Anglo American plans to spin out an internal investment unit in order to support hydrogen technologies, along with the combined efforts of Rio Tinto, Apple, and Alcoa to decarbonize the aluminum smelting process (Elysis), the movement to use hydrogen as a decarbonization solution in mining and mining-related processes is gaining momentum.
​
Like many other aspiring technologies, hydrogen technology experienced its Icarus moment before the technology had truly come of age.
Despite significant planning and investment in the early 2000s, the hydrogen industry failed to deliver significant deployments of fuel cell technologies and financial returns for investors.
This initial failure, however, has not curbed international interest in hydrogen, and organizations such as the IEA and McKinsey continue to believe that hydrogen will play a crucial role in the global energy transition to a low-carbon economy.
n 2018, Shell released its latest scenario, titled "Sky," outlining a vision of the future in which 10 percent of total final energy consumed would come from hydrogen, with H2fuel used across a range of applications in the industrial and commercial heating sector, transportation sector, and long-duration storage space sector.
Meanwhile, a body called the Hydrogen Council, comprising Audi, BMW, Bosch, Engie, Equinor, GM, Honda, Marubeni, and 32 other leading global manufacturers, released a roadmap for the hydrogen future in 2017. The roadmap calculated that by 2050, hydrogen could account for 18 percent of global total final energy consumption, with 400 million cars, 15 million to 20 million trucks, and 5 million buses using hydrogen and reducing global CO2emissions by 60 percent by 2050.
​
Many will wonder how battery technology's advances can apply to heavy haulage vehicles, such as mine trucks. Indeed, this path is still uncertain and requires further study before the optimum solution can be identified. Given this gap and the challenges associated with a mine's 24/7 production cycle, there is substantial value in investigating and engaging with hydrogen technologies, with a view to finding a mechanism for decarbonizing some of the most entrenched challenges of hard-to-abate industries.
​
Opportunities for Application
It is in this context that investors and entrepreneurs have begun to explore commercially viable applications for hydrogen, and one of these potential use cases is the mining sector. The continuing drive to make mines safer and more environmentally neutral is generating significant interest in on-site hydrogen usage, currently focused on deployment in mining trucks and mobile machinery.
​
A number of fuel cell electric vehicles (FCEVs) are already available for commercial purchase, including the Hyundai ix35 and the Toyota Mirai, demonstrating that FCEVs could replace light-duty vehicles and smaller 4x4s shortly. But more importantly, the use of fuel cells in larger hydrogen applications, such as Alstom's Coradia iLint train and the Nikola One large truck, demonstrates that fuel cells are starting to provide significant horsepower (hp), torque, and fuel economy for heavy machinery.
For example, a widely used heavy-duty mining vehicle such as the CAT 785D has a gross hp of 1,450 on a vehicle weight of 46,000–67,000 lb, whereas the Nikola One generates up to 1,000 hp on a 18,000–21,000 lb truck frame via a 300 kW capacity fuel cell. If scaled up, three Nikola 320 kilowatt-hour battery packs would weigh 9,000–12,000 lb, and produce torque of up to 6,000 lb-ft.
This compares favorably to the CAT 3512C HD Diesel Engine, which has a dry engine weight of 14,650 lb with a peak torque at speed of 6,910 lb-ft. This assumption is merely demonstrative of the applications and potential for hydrogen-related technologies.
The application of linear scaling of the Nikola battery pack is also purely illustrative and is an area for further research.
However, it shows a potential capacity to decarbonize without disruption of production at a site and without sacrificing vehicle capacity.
​
Hydrogen also represents an effective energy storage medium for off-grid mines, with multiple applications for the fuel produced and a long-term excess energy storage capability. In the Orkney Islands, excess renewable electricity generated by the European Marine Energy Centre (EMEC) and the islands' wind turbines is converted into hydrogen by a proton exchange membrane (PEM) electrolyzer and stored by a fuel cell in the islands' capital to provide dispatchable green power.
This flexibility demonstrates that hydrogen has the dynamic value of being usable in a variety of different processes around a mine, including as fuel for trucks and loaders, as energy for heating and cooling systems, and as a secondary or backup fuel stock for electricity generation, providing enhanced energy security.
This last application could potentially become a mechanism that allows mines to move away from the traditional reliance on diesel backup generators and to move toward a cleaner source of generation that can be efficiently incorporated into the heavy industrial sector.
​
Competitiveness and Industry Intent
The ability to replace diesel also offers hydrogen a reasonably immediate market opportunity, thanks to the cost of diesel and the fact that most heavy mining equipment utilizes diesel to power an electric motor.
Cost estimates from the US Department of Energy suggest that distributed electrolysis (using off-peak electricity) can reach $2.30/GGE (gallon of gasoline equivalent) of hydrogen by 2020, making it cost competitive with US gasoline prices.
This, however, is unlikely to reflect the wider cost advantages that a PEM electrolyzer would add to a minigrid for a mine site, as it does not represent the value of electricity that would otherwise have been curtailed, nor does it include the value of frequency response that the units can provide.
Accordingly, a fuel transition to hydrogen offers savings potential in operations and maintenance costs and logistics, while providing a secondary commodity that can be sold if the mine is temporarily closed.
​
There is also a reasonable basis for future investment and cost reductions in the sector. For example, Voestalpine, in partnership with Siemens and Verbund, has been looking at the potential to remove coking coal through hydrogen use, and steelmaker SSAB,backed by Vattenfall and miner Luossavaara Kiirunavaara, is planning to eliminate most of its CO2 emissions by 2045, considering hydrogen as a potential solution.
Accordingly, the use of hydrogen in the heavy processing activities that occur on mine sites demonstrates the potential for further downstream use.
​
Conclusion
We have attempted to show the robust suite of potential applications for hydrogen as a fuel source in mining activities.
Although hydrogen has its challenges, it does provide a potential solution in the quest to reduce the logistical and operational costs of remote mines, while providing mine operators with system redundancy and backup fuel stock, as well as reducing the strain on ventilation systems for underground mines.
These collective benefits should incentivize increasing investment and deployment in large-scale renewable power provision in the heavy industry sector. Further, the applications for hydrogen outlined here offer another strand of development for the mine of the future, in which the carbon footprint of the site is substantially reduced and the mine is both more self-sufficient and safer.
​
Christopher Jackson is a renewable energy consultant for the World Bank. The views expressed here are his own and do not reflect the views of the World Bank.
INTRODUCTION WILL RAYWARD SMITH
KEYNOTE PANEL WHY RENEWABLES FOR MINES WHY NOW
JOINT CASE STUDY OFFSETTING GAS CONSUMPTION WITH SOLAR
KEYNOTE PRESENTATION HON. ALANNAH MACTIERNAN MLC
CREATING VALUE AND MANAGING RISKS WITH RENEWABLES FOR MINES AMIRAM ROTH DEBLON
THE BENEFITS OF RENEWABLES INTEGRATION FOR GRID TIED OPERATORS CHRISTIAN CLAVERIA
JOINT CASE STUDY REALIZING THE SOCIAL AND ECONOMIC BENEFITS OF DISTRIBUTED GENERATION
CASE STUDY TOWARDS RELIABLE AND AFFORDABLE POWER OZ MINERALS INNOVATIVE ENERGY STRATEGY
JOINT CASE STUDY DE-RISKING MINING OPERATIONS WITH RENEWABLE HYDROGEN ENERGY SYSTEMS
CASE STUDY CUSTOMIZING ECONOMIC AND TECHNOLOGICAL ASSESSMENTS FOR MINING ENERGY SOLUTIONS
CASE STUDY PIONEERING BATTERIES OFFSHORE NANCY NGUYEN
KEYNOTE PRESENTATION HON BILL JOHNSTON
PANEL DISCUSSION ENERGY RISK IN THE AUSTRALIAN INDUSTRIAL SECTOR
DECARBONIZING OFF GRID MINES MATT WALDEN
PANEL DISCUSSION ADDRESSING POWER CONSTRAINTS FOR MINES IN THE EASTERN GOLDFIELDS
CASE STUDY ENERGY CHALLENGES AND STRATEGIES FOR GRID TIED OPERATIONS GREG ZOOEFF
REDUCING ENERGY COSTS WITH SOLAR FOR A REMOTE ARGENTINIAN MINE MICHEL CARREAU
CASE STUDY GAS BEYOND THE PIPELINE REDUCING COSTS AND EMISSIONS WITH LNG
DISCUSSION WHAT COULD THE NEG MEAN FOR MININGS ENERGY STRATEGY LOUIS KENT
PANEL DISCUSSION HOW WILL ENERGY STORAGE IMPROVE MINING'S ENERGY LANDSCAPE
JOINT CASE STUDY EXPLORING SOLAR THERMAL OPTIONS FOR ALUMINUM REFINING
CASE STUDY CUSTOMIZING AND SIMPLIFYING PPAS FOR HYBRID RENEWABLES FOR MINES ADEL VAN DER WA
CLOSING REMARKS WILL RAYWARD SMITH
Do you know more about this story? Contact us through this link.
​
Click here to learn about advertising, content sponsorship, events & round tables, custom media solutions, whitepaper writing, sales leads or eDM opportunities with us.
​
To get a media kit and information on advertising or sponsoring click here.