Secure Supplies
Energy Power Gas Magazine
Fueling Healthy Communities
Secure Supplies




Energy Power Gas Magazine




Fueling Healthy Communities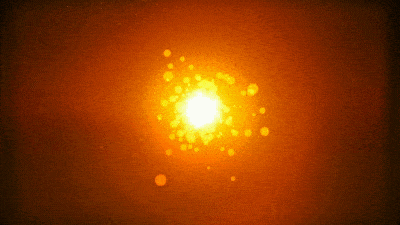 Finland

Power Gas Energy News
Access Key policy Events and key Project updates
for Finland's economy.
Finland aims for carbon neutrality by 2035
Finland will be carbon-neutral by 2035 under a plan announced by the country's new coalition government. Nuclear power will continue to provide Finland with low-carbon energy under the plan.
Representatives of the new coalition government announced their policy measures at a public library in Helsinki (Image: Finnish Government)
​
After more than a month of negotiations, Finland agreed on a new five-party government. The new government includes 19 ministers: seven from the Social Democratic Party, five from the Centre Party, three from the Greens, two from the Left Alliance and two from the Swedish People's Party.
The prime minister is Antti Rinne of the Social Democratic Party.
On 4 June, the new government published its policy measures in a document entitled Inclusive and competent Finland - a socially, economically and ecologically sustainable society.
​
The document notes that Finland has already reduced its emissions by over 21% compared with 1990 levels and will achieve the EU's 2020 climate targets early. However, it says that in order to meet the 1.5 degree goal, the country will need to limit its emissions further.
"The government is acting in a way that will lead to Finland being climate neutral in 2035 and exhibiting negative carbon dioxide emissions shortly thereafter," it says. "This is achieved by accelerating the emission reduction measures and strengthening the carbon sinks."
​
The government said it will continue to pursue Nordic climate and energy cooperation in order to achieve climate neutrality and "strengthen the common leadership in international climate policy".
It said it will decide on additional measures that are required for the emission reduction path to correspond to the objective of climate neutrality by 2035.
Finland's Climate Act will be updated, the government said, setting emission reduction targets for 2030 and 2040 "that correspond to developments towards climate neutrality". It will evaluate its goal for climate neutrality in 2025.
"The evaluation will take into account, among other things, the latest scientific information, technological developments, other countries' emission reduction commitments and opportunities for international flexibility".
​
The policy document said the solutions for achieving carbon neutrality will be evaluated "on the basis of how effective and cost-effective they are and taking into account regional differences and employment effects".
​
The government is to appoint a ministerial working group to concentrate on climate and energy issues, and to prepare climate policy as a whole.
​
The policy document calls for electricity and heat production in Finland to be "virtually emission-free before the end of the 2030s". However, it says this must take into account "supply readiness and delivery security".
​
Finland had already decided that its use of coal as an energy source will end by May 2029. The use of peat as its main source of energy is expected to cease during the 2030s and its use of oil for heating is to be phased out by the early 2030s.
​
"Electrification of society and the integration of various energy systems (for electricity, heat and transport) requires a significant increase in renewable energy production," the document notes.
​
With regards to nuclear power, the attitude towards operating licence renewals for existing reactors "is positive, provided the Radiation and Nuclear Safety Authority recommends these".
​
Finland currently has four operating power reactors: two at Loviisa and two at Olkiluoto. The two VVER pressurised water reactors at Loviisa are licensed to operate until 2027 and 2030, respectively. The two boiling water reactors at Olkiluoto are permitted to operate until the end of 2038.
​
Olkiluoto 3 - first-of-a-kind EPR reactor - is scheduled to enter commercial operation next year, while the first VVER-1200 unit at the new Hanhikivi plant is expected to start commercial operation in 2028.
​
Arto Räty, director of public relations and communications at Fortum - owner and operator of the Loviisa plant - welcomed the new government's policy measures.
​
"We in the energy sector are ready to face the challenge: we work every day on new low-emission solutions, whether it is electricity or heat generation, circular economy, or household energy efficiency services," he said.
​
"We are pleased with how well the government programme recognises the key role of electricity in the future. The widespread electrification of society, such as heating, transport and industry, is of great importance for achieving climate goals."
Do you know more about this story? Contact us through this link.
​
Click here to learn about advertising, content sponsorship, events & round tables, custom media solutions, whitepaper writing, sales leads or eDM opportunities with us.
​
To get a media kit and information on advertising or sponsoring click here.
PROUD TO BE ASSOCIATED ACROSS OREGON WITH