Secure Supplies
Energy Power Gas Magazine
Fueling Healthy Communities
Secure Supplies




Energy Power Gas Magazine




Fueling Healthy Communities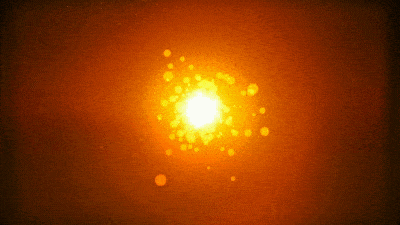 Latvia

Power Gas Energy News
Access Key policy Events and key Project updates
for Latvia's economy.
Three companies to manufacture hydrogen-powered locomotives in Latvia
Latvian Railways, Czech company CZ Loko and Canada's Ballard Power Systems have signed a MoU on cooperation in the development of technological solutions for manufacture of electric hydrogen-powered locomotives on the basis of the CME3 locomotive in Latvia.
Under the agreement, Latvijas Dzelzcels subsidiary LDz Ritosa Sastava Serviss (LDz Rolling Stock Maintenance) will reconstruct the locomotive, CZ Loko will provide the necessary parts and documentation, while Ballard Power Systems will supply fuel cells. Latvian Academy of Sciences will also provide support for the project.

The reconstructed CME3 locomotive will reduce noise and engine emissions and the level of vibrations, informed Latvijas Dzelzcels.

Hydrogen-powered locomotives are no longer just a scientific experiment or futuristic dream. Using hydrogen as a source of energy marks the beginning of a new era in transport, characterized by effective use of energy resources and reducing environmental pollution, Latvijas Dzelzcels CEO Edvins Berzins said.

Latvijas Dzelzcels has successfully implemented two rolling stock modernization projects in cooperation with CZ Loko.
On Monday, 15 May, construction of a hydrogen re fuelling station commenced in Riga, Vienibas gatve 6, as reported by Rīgas satiksme.
The project's costs are planned at EUR 16.1 million. 50% of this amount is co-financed by the European Union.
​
Construction of the hydrogen re fuelling station is being performed as part of H2 Nodes international project.
The station will be available for re fuelling public transports, as well as public use. Hydrogen-powered buses can cover 300-400 km with a single 7-10 re fuelling.
​
Trolleybuses can cover up to 200 km without a contact network. Light passenger vehicles can cover 600 km from a single 3-5 minute re fuelling, the company reports.
​
Rīgas satiksme is H2 Nodes project's coordinator. «This project is being realized not only in Riga, but also Pernava and Arnhem. As part of the project, RS will be supplied with ten trolleybuses fitted with secondary power supply powered by hydrogen.
The transition to hydrogen as an alternative fuel resource and more efficient batteries secures more efficient use of fuel for vehicles and promotes the introduction of emission-free vehicles,» RS explains.
Do you know more about this story? Contact us through this link.
​
Click here to learn about advertising, content sponsorship, events & round tables, custom media solutions, whitepaper writing, sales leads or eDM opportunities with us.
​
To get a media kit and information on advertising or sponsoring click here.
PROUD TO BE ASSOCIATED ACROSS OREGON WITH