Secure Supplies
Energy Power Gas Magazine
Fueling Healthy Communities
Secure Supplies




Energy Power Gas Magazine




Fueling Healthy Communities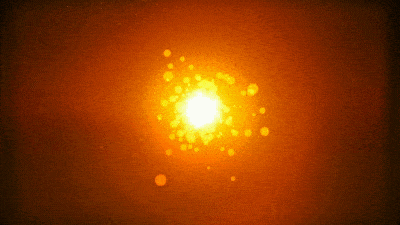 Panama
Power Gas Energy News
Access Key policy Events and key Project updates
for
Panama's economy.
Panama Canal Goes Green With Floating Solar Panels
The Panama Canal Authority is taking a unique approach to cutting power costs and waste. Instead of simply installing solar panels, the Canal is experimenting with floating solar panels on water.
​
The first attempt at a floating solar farm consists of 96 solar panels on part of the Gatun Lake, close to the Miraflores locks, on the Pacific side of the canal, La Estrella reports. But there are bigger plans on the horizon.
Designers hope to build a 10-hectare plant on the lake, which will connect directly the Canal's energy grid.
Our goal is that the future park will be able to supply 50 percent of the energy needed by the channel to maintain its operations during the peak hours of the sun," says Urho Gonzal, administrator of Energy Efficiency for the waterway.
​
Creating the solar farms on the water simply makes sense, the designers argue. The solar panels won't take up valuable land and work more efficiently on water, they say. Photovoltaic panels can produce up to 20 percent more energy if placed on water, instead of land, studies show.
​
"There is no point in devastating trees to put a solar plant in the channel we have plenty of lakes and, above, the efficiency of the solar panels is higher when they are on the water," said Lucas Roja, an electrical engineer working on the project.
​
At this point, 88 panels have been connected, which generate 22 kilowatts to power a small workshop servicing tugboats, La Estrella reports. The larger project is still awaiting full approval from the Canal board of directors.
​
But early studies show the panels actually help the ecology by blocking the growth of species that can harm the oxidation of the water.
​
China has already created a large-scale floating solar farm. Last June China launched a floating project in the eastern province of Anhui that is big enough to generate electricity for 15,000 homes,
Do you know more about this story? Contact us through this link.
​
Click here to learn about advertising, content sponsorship, events & round tables, custom media solutions, whitepaper writing, sales leads or eDM opportunities with us.
​
To get a media kit and information on advertising or sponsoring click here.
PROUD TO BE ASSOCIATED ACROSS OREGON WITH