Secure Supplies
Energy Power Gas Magazine
Fueling Healthy Communities
Secure Supplies




Energy Power Gas Magazine




Fueling Healthy Communities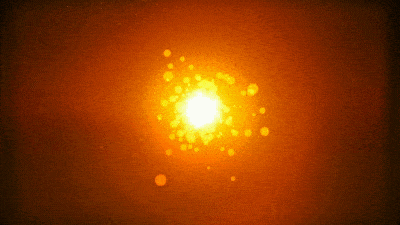 Power,Gas Energy Board Rooms
and Regional Team Insights
What's going on in your Board Room ? What are you working on this year ?
Do you have a really cool that you'd like to share with our readers ?
Perhaps a special project team or management team or sales room?
​​
Check out what your fellow energizers are doing in their offices ... and to their work spaces... very cool!
Then send us yours .... danieldonatelli1@gmail.com
MAN Energy Solutions Ink
Service Contract for 111 Bulkers
Hawaii Energy Connection
Team
The Cattaraugus County Industrial Development Agency board voted on agreement status for three solar farms in Olean.
XacBank's, Mongolia Solar project Team financing partnership with the Green Climate Fund (GCF).
The 10MWh solar photovoltaic (PV) plant, completed at the end of last year, has started feeding into Mongolia's main electricity grid to help drive the country's transition to renewables.
HECO Hawaii Team Pic
Destination 2045: Hawai'i's Clean Energy Journey
OPEC (Organization of the Petroleum Exporting Countries): Has the buying power to purchase Bank of America in one month's worth of production, Apple Computer in a week and General Motors in just 3 days.
Banco Santander: Spanish financial services company. Largest bank of all 19 countries in the European Union.
Heckler & Koch: A German defense manufacturing company. Motto: "No Compromises!" Builds handguns, military rifles, submachine guns, and grenade launchers.
BNP Paribas Bank: Financial services company headquartered in Paris. Third largest bank in the world.
Lukoil Russia: Headquartered in Moscow. Russia's second largest oil company. World's second largest public company. Operates in 40 countries.
BP (British Petroleum): World's 5th largest revenue-producing company. Spent nearly $16 million 2009 lobbying US Congress to shape laws in its favor.
Mercedes-Benz: German luxury automobile manufacturer. Owns factories in 26 countries. One of the three best-selling luxury automakers in the world.
Do you know more about this story? Contact us through this link.
​
Click here to learn about advertising, content sponsorship, events & round tables, custom media solutions, whitepaper writing, sales leads or eDM opportunities with us.
​
To get a media kit and information on advertising or sponsoring click here.