Secure Supplies
Energy Power Gas Magazine
Fueling Healthy Communities
Secure Supplies




Energy Power Gas Magazine




Fueling Healthy Communities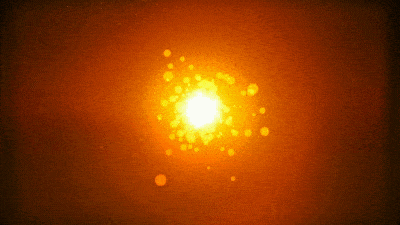 Product
Teams
AFFILIATE
​
About The Product Teams
​
The functions of the Secure Supplies Product Management is responsible for building scalable, best-in-class products and solutions. The teams are technical and business-facing.
They are responsible for owning the product road maps from idea through delivery. They handle competitive analysis, pricing and positioning,sales and delivery and work with engineering and platform teams to distribute products to each market.
​
Key Product Departments
Now that you know the role of our product departments, who are the key players.
These are the key positions that you'll find across our business accounting units.
Product Manager- Plays a key role in evolving our business and our industry by developing disruptive solutions that clients desire. Collaborates with international cross-functional teams of business and technical stakeholders to define new products, improve user experience, Creates release plans, and collaborate closely with marketing teams to take products to market.
Brings to life an idea or concept into a well-designed product solution. Has a ownership of release plans focused on delivering client impact with every release. Partners with engineering leads to define technical strategy focused on frequent incremental releases.
Joins forces with Accounting team to conduct user research and validate prototypes/concept costs with stakeholders. Manages product early-access process to collect critical feedback and learning for pre-launch.
​
Plays a key role in developing go to market plans with product marketing and senior leadership. Nurtures in-market through internal cross-functional stakeholders, in-application feedback and direct client and prospect client interactions. Manages multiple projects simultaneously in different stages of development; Assess, Design, Build, Nurture.Maintains a competitive understanding and keep a pulse on potential industry disruption.
1. Chief Product Officer
Our Chief Product Officer (or CPO) usually reports directly to the Dan and is responsible for all product activities inside of an organization. They typically work on setting the overall product strategy designed to achieve corporate vision and goals set by the Dan and board members. The CPO sometimes plays the role of CMO as well. In this case, he manages the marketing and development of the product.
​
2. SVP, Product Management
Our Senior Vice President of Product Management (or SVP of Product) is a senior-level product leader inside an organization who usually reports to a C-level executive, EVP, or GM. The SVP leads a large team of product managers for a Specific Product.
​
This team also works closely with other key leaders in Engineering, Sales, Support, and Marketing to ensure that their company is building the right product to support the business goals.
3. VP, Product Management
Our Vice President of Product Management (or VP of Product .is an executive influencer responsible for large initiatives and building what will create the most value to the business. He works daily to keep cross-functional teams aligned, and usually have a seat at the executive table when discussing strategy and even M&A activities.
The VP of Product Management often has influence in the organization well beyond the small size of the organization they manage. Product management groups tend to be much smaller than other functions like engineering, sales, and support.
4. Director, Product Management
Our Director of Product Management usually reports to the VP of Product or to the CEO or business unit leader . This is a senior management role that requires management experience and the ability to collaborate with executives and other cross-functional leaders.
​
The Director of Product Management should be able to articulate a clear vision for the future of the product, communicate with customers, and work to prioritize the product backlog and define features that will achieve the most business value for their organization.
5. Group Product Manager
Our Group Product Manager (or GPM) is tasked with the leadership and direction of a product team that is responsible for a specific group of products. It is the most important non-executive role that a product manager can have and often is responsible for managing other product managers.
The daily responsibilities of a GPM include research, strategy, and product development. In most cases, strategy is handed down from an executive member of the product team. The GPM is then responsible for implementation and execution.
6. Product Manager
Our Product Manager (or PM) is responsible for the strategy, road map, and feature definition of a product or product line. The role involves working with cross-functional teams and may include marketing, forecasting, and profit and loss (P&L) responsibilities. A PM analyzes the market and competitive environment to define a differentiated product vision that delivers unique value. This role spans many types of activities, from strategic to tactical.
A Product Manager provides cross-functional leadership and bridges organizational gaps between different functional groups, most often between engineering, marketing, sales, and support.
7. Associate Product Manager
Our Associate Product Manager (or APM) is an entry level position, usually reporting to a Product Manager or Group Product Manager. This is often a mentorship position and the start of a product manager's career.
Associate PMs have the opportunity to learn from our senior product leadership and form a strong foundation on product management and an understanding of design and development of new products. The responsibilities of an Associate Product Manager include UI designs, managing new ideas and features, analyzing data, and constantly looking for new ways to improve the product.
8. Product Owner
Some of our Agile teams have both a Product Manager and a Product Owner. Rather than task a single person with both external and internal responsibilities, the role is split into two parts.
​
Our Product Manager is charged with communicating the voice of the customer — and is tasked with achieving customer and market success.
​
Meanwhile, agile development teams demand that the customer representative (aka the Product Owner) must articulate detailed user stories, participate in daily scrum rituals, and answer questions at all times.
​
No matter where you enter as a Product Manager with us , the role is as challenging as it is exciting. And hopefully now that you have read a few of the potential careers you have a better idea of which one is right for you.
​
These are just some of the main roles and functions of our product departments in
Secure Supplies Group. The Product Manager Leads the sub team of staff at each branch or product brand site.
​
Product Teams
Open Positions
​
Main Team
At this moment in time we have full staff in
this department you can however still register
your interest in joining this team.
​
For Current openings specific detail
Please Email danieldonatelli1@gmail.com
​
​
​
​