Secure Supplies
Energy Power Gas Magazine
Fueling Healthy Communities
Secure Supplies




Energy Power Gas Magazine




Fueling Healthy Communities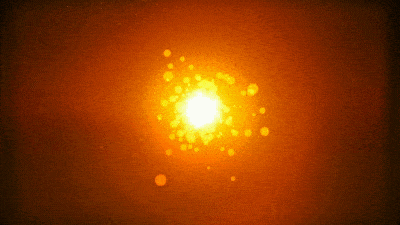 Estonia

Power Gas Energy News
Access Key policy Events and key Project updates
for Estonia's economy.
Estonia blocks €1.7bn offshore wind power park citing national security concerns
The Estonian government blocked a €1.7bn offshore wind power project off the coast of the Saaremaa island last week, citing security concerns, Bloomberg reported on April 11.
"The reason for refusal is a suspicion that the applicant may threaten public order, safety of the society and national security," the Estonian government in a statement, originally made public last week.
​
The project could carry "could carry potential security threat due to background of investors," Justice Minister Urmas Reinsalu said in an analysis of the project in February, according to Bloomberg.
It is unclear why a renewable energy project would pose a threat to national security. A nation of just over a million people and a frontline member of the EU and Nato, Estonia considers Russia as the biggest threat but the developer of the project – Saare Wind Energy – has claimed it had no links to Moscow whatsoever.
​
Saare Wind Energy planned to build a massive offshore wind power farm consisting of 100 wind turbines off Saaremaa. The farm's capacity would be 600 megawatts.
​
Estonia's target for share of renewable energy in total energy consumption is 20% in 2020, as imposed by the EU. The country's national target is 25%. Estonia has met both targets already but its energy mix remains dominated by emissions-heavy oil shale and is one of the "dirtiest" in Europe.
Estonian energy sector urged to diversify energy mix
Estonia must work harder to diversify its energy mix, a conference held by WEC Estonia in Tallinn was told.
Estonia ranks 35 out of the 94 countries assessed in the World Energy Council's recent Energy Sustainability Index, a rise of three places from the previous year. The Index assesses countries based on their performance of the three dimensions of the energy trilemma – security of supply, environmental impact mitigation, and social equity.
According to Einari Kisel, WEC Senior Fellow for European Policies & Partnership Development and former Estonian Deputy Secretary General for Energy who presented the findings, while Estonia's energy policy has balanced the three trilemma aspects well in the few years the Index was compiled, its "relatively good" position on the Index masks the country's poorer performance as measured strictly by energy-related indicators.
​
The Index rankings are weighted to countries' contextual performance in terms of political, societal, and economic strength. If Estonia were assessed only on energy-related indicators, then it would have performed "far worse" – somewhere in the second half of the list – Mr Kisel told delegates.
​
Almost all of Estonia's neighbors are ranked higher in the Index: Latvia (37), Lithuania (31), Finland (5), and Sweden (1).
These remarks were made at WEC's Estonia'sannual conference on energy policy on 29 January. This year's conference, titled "Energy Trilemma – Estonia's position in the world", focused on the findings of the WEC's 2012 Energy Sustainability Index, and was attended by more than 200 participants from the Estonian Parliament, ministries, and other industry experts.
​
The key to improving Estonia's ranking lies in diversifying its electricity production, according to Keit Pentus-Rosimannus, the Minister of the Environment. "We have been focusing on one resource – oil shale – for a very long time.
This must change." However, she added that any shift must not be "totally to the other extreme", referring to a significant reduction in oil shale usage and increasing the share of renewables. She urged delegates: "If we speak about our energy portfolio, then diversification must be our goal."
​
Juhan Parts, Minister of Economic Affairs and Communication, said that in balancing the energy trilemma, Estonia – a country rich in oil shale resources – must make its unique policy decisions based on its unique national circumstances. "We have oil shale, our border with Russia, and strong infrastructure in place, all of which make us strong in the energy security dimension." He added that policies must also strive to ensure affordable energy for consumers.
CEO of Eesti Energia and the Chairman of WEC Estonia, proposed higher resource taxes for oil shale to enable profits to be shifted from companies to the government.
He also suggested for a fund to be set up which would invest the income from national resources into both Estonian and foreign assets, as Norway and Denmark have done. This would help Estonia prepare for the time when oil shale – and therefore revenues from selling natural resources – run out.
​
Einari Kisel agreed with this proposal, but cautioned that the government should also have a plan of what to do if there is no income from the country's oil shale resource. He cited that common Nordic electricity market might reduce the Estonian sector's competitiveness and reduce government revenues.
​
Speakers agreed that a long-term energy plan is needed, but many also emphasized the need to remain flexible and open to new alternatives.
​
Ando Leppiman, Deputy Secretary General for Energy in the Ministry of Economic Affairs and Communication, said: "We must have a long-term strategy, but … we mustn't limit ourselves to certain technologies and we mustn't set ourselves unnecessary restrictions."
"We should be ready to support offshore wind farms if this is the best option available or nuclear if this should happen to be the best technology on the market," Mr Leppiman added.
​
Juhan Parts agreed with this view, adding that the country is "not rich enough to experiment with immature technologies."
​
Speakers also expressed the importance of greater regional integration and innovation.
Sandor Liive, Chairman of WEC Estonia, proposed higher resource taxes for oil shale
Martin Kruus, head of the Estonian Wind Energy Association, said that an integrated system would allow Europe to use the strengths of each country to all countries' benefit. This also makes sense given that cross-border transmission lines are already in place.
​
Ando Leppiman pointed out that the ministry has plans that are dependent on the regional and European context. This includes the export of its surplus renewable energy to wider Europe, which is seeing increasing demand for clean energy to fulfil carbon reduction targets.
​
Raul Kotov, Board Member of Eesti Gaas, said that energy plans must enable competition between energy sources and technologies to encourage innovation. "The government shouldn't subsidize energy sources but instead should invest into R&D to find new and better ways to fuel our development," he said.
​
Do you know more about this story? Contact us through this link.
​
Click here to learn about advertising, content sponsorship, events & round tables, custom media solutions, whitepaper writing, sales leads or eDM opportunities with us.
​
To get a media kit and information on advertising or sponsoring click here.
PROUD TO BE ASSOCIATED ACROSS OREGON WITH