Secure Supplies
Energy Power Gas Magazine
Fueling Healthy Communities
Secure Supplies




Energy Power Gas Magazine




Fueling Healthy Communities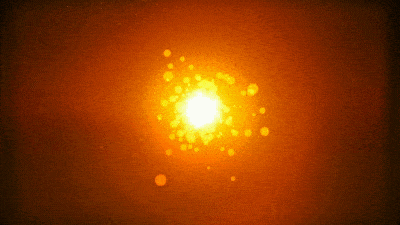 China
Power Gas Energy News
Access Key policy Events and key Project updates
for China's economy.
China to Build 4 Hydrogen Highways in Yangtze River Delta Region in 3 Years
China will establish Shanghai as the core to promote hydrogen fueled vehicles in the Yangtze River Delta region by setting up fueling stations dispensing the gas along highways and building four expressways over three years on which cars run on the new energy source may drive.
This is according to the Yangtze River Delta hydrogen corridor development plan drafted by the Beijing-based academic group Society of Automotive Engineers of China and released at the 2019 Pujiang Innovation Forum in Shanghai today.
​
The first four hydrogen highways will be 1) the one connecting Shenyang, capital of Liaoning province in northeastern China, to Haikou, capital of the country's southernmost province, the island of Hainan; 2) Shanghai-Chengdu; 3) Shanghai-Chongqing; and 4) Shanghai-Kunming, the capital of southwestern Yunnan province.
​
All center on Shanghai and cover hydrogen industry-based cities in the delta region, per the short-term plans.
​
China will build more than 10 hydrogen highways in the delta region by 2025 to accommodate hydrogen fueled vehicles in more areas and raise that number to over 20 by 2030 to cover almost all cities in the delta region, per the medium and long-term plans.
​
The country has 3,000 hydrogen fueled vehicles and 25 hydrogen fueling stations nationwide, per statistics from SAE-China. These figures will rise to 5,000 and 100, respectively, in 2022, 50,000 and 300 in 2025, 1 million and 1,000 in 2030, according to the plans.
​
The delta region has a solid foundation on which to build a hydrogen corridor with six hydrogen fueling stations in operation and 17 more under construction or planning, 636 fuel cell logistics vehicles and 24 fuel cell buses running in Shanghai and many other cities, the plans noted.
​
The delta region consists of the city of Shanghai and adjacent Jiangsu, Zhejiang and Anhui provinces. It had 220 million permanent residents and CNY19.5 trillion (USD2.8 trillion) in gross regional product in 2016, making up 16 percent and 24 percent of the national total. The region is among the country's most developed.
​
Do you know more about this story? Contact us through this link.
​
Click here to learn about advertising, content sponsorship, events & round tables, custom media solutions, whitepaper writing, sales leads or eDM opportunities with us.
​
To get a media kit and information on advertising or sponsoring click here.
PROUD TO BE ASSOCIATED ACROSS OREGON WITH