Secure Supplies
Energy Power Gas Magazine
Fueling Healthy Communities
Secure Supplies




Energy Power Gas Magazine




Fueling Healthy Communities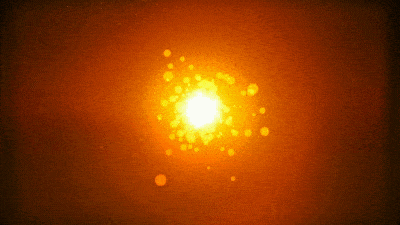 Swaziland Republic Power Gas Energy News
Access Key policy Events and key Project updates
for
Swaziland Republic'
s economy.
Eswatini, formerly Swaziland, launches call for 40 MW of solar
The Kingdom of Eswatini, formerly known as Swaziland, has began the procurement process for 40 MW of PV capacity. The projects, which will be assigned by 2020, will also include 40 MW of biomass. The new capacity will make the kingdom less dependent on power imports from South African utility Eskom, which currently faces a financial and operational crisis.
The Eswatini Energy Regulatory Authority (ESERA) has begun the process of procuring new generating capacity from independent power producers, with the support of Eswatini's Ministry of Natural Resources and Energy (MNRE).
​
The authority now seeks to create a database of parties who may be interested in participating in the development of 40 MW of solar by 2020 and 40 MW of biomass by 2021.
The projects, which will be part of the MNRE' recently released Short-Term Generation Expansion Plan, will be designed to reduce the country's dependence on power imports from troubled South African utility Eskom, which is currently grappling with a financial and operational crisis.
​
"Due to the constraints faced by Eskom and the expected significant tariff increases from Eskom, the reliance by Eswatini on electricity imports from South Africa is no longer secured," the ESERA said in the document.
​
Formerly known as Swaziland, the Kingdom of Eswatini issued its first utility-scale solar tender in June. It aims to increase the share of renewables in the country's electricity mix to 50% by 2030.
The current installed capacity of Eswatini Electricity Co. (EEC), a state-owned utility formerly known as Swaziland Electricity Co. (SEC), is only around 60 MW, which is enough to cover just 10% of the kingdom's electricity demand. The vast majority of the electricity the small country consumes comes from Mozambique and South Africa, via the Southern African Power Pool (SAPP).
Do you know more about this story? Contact us through this link.
​
Click here to learn about advertising, content sponsorship, events & round tables, custom media solutions, whitepaper writing, sales leads or eDM opportunities with us.
​
To get a media kit and information on advertising or sponsoring click here.
PROUD TO BE ASSOCIATED ACROSS AFRICA WITH