Secure Supplies
Energy Power Gas Magazine
Fueling Healthy Communities
Secure Supplies




Energy Power Gas Magazine




Fueling Healthy Communities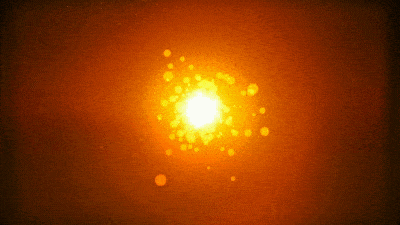 Ireland

Power Gas Energy News
Access Key policy Events and key Project updates
for Ireland's economy.
New group addresses hydrogen transport in Ireland
Leading industrial companies, including Bord Gaís Energy, Bord Ná Mona, Hyundai Ireland and Toyota Ireland, have announced the formation of Hydrogen Mobility Ireland.
The group aims to formulate and deliver a coordinated approach to the deployment of hydrogen transport in Ireland.
​
Hydrogen fuel, which can be harnessed to produce emissions zero emissions electrical power for cars and heavy-duty vehicles, offers a sustainable alternative to traditional fuel sources.
​
The use of sustainable hydrogen-based fuel can reduce carbon emissions in the transport sector, currently the second highest contributor to greenhouse gas emissions in Ireland, and do so in a cost-effective manner, according to HMI.
​
HMI hopes to achieve its goals through the mass market implementation of Fuel Cell Electric Vehicles.
​
FCEVs consume a mixture of hydrogen fuel and air to produce electrical power and emit water vapor as their only byproduct.
​
Complementing progress already made on electric vehicles, FCEVs are expected to be the preferred zero emission technology for longer range drivers and a pathway to the de carbonisation of other vehicle segments such as heavy goods vehicles and buses, HMI predicts.
​
HMI will present their FCEV implementation strategy at the Government's Low Emission Vehicle Task Force next month.
​
They will also publish a report on the potential role of hydrogen technology in the decarbonisation of the national transport fleet in Q3 of next year.
​
HMI's three working groups - hydrogen production, refuelling stations and FCEV rollout - will work closely with the Hydrogen Ireland Association, an organisation that reviews the use of hydrogen in various sectors such as the built environment, integration with renewables and energy supply chains.
​
"Hydrogen Mobility Ireland is addressing one of the most pressing questions of our time - how to effectively and efficiently decarbonise transport in Ireland," Mark Teevan, Director of Toyota Ireland and Chairperson of HMI, said. "Climate Change is now at the fore of the country's political agenda, and we need to both increase and focus our efforts to get real traction on this."
Do you know more about this story? Contact us through this link.
​
Click here to learn about advertising, content sponsorship, events & round tables, custom media solutions, whitepaper writing, sales leads or eDM opportunities with us.
​
To get a media kit and information on advertising or sponsoring click here.
PROUD TO BE ASSOCIATED ACROSS OREGON WITH