Secure Supplies
Energy Power Gas Magazine
Fueling Healthy Communities
Secure Supplies




Energy Power Gas Magazine




Fueling Healthy Communities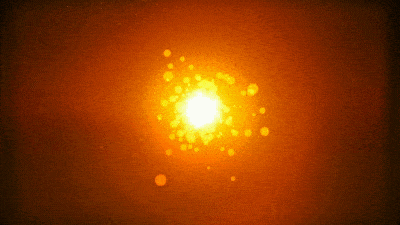 Goodyear showcases retro, futuristic tires at Geneva Motor Show
GENEVA, Switzerland—Goodyear went both retro and futuristic at the 2019 Geneva International Motor Show to showcase the company's technical prowess.
​
On the retro side, Goodyear displayed the recently restored Golden Sahara II, an "iconic" customer car of the late 1950s that incorporated a number of sensor-based autonomous driving features and rolled on a set of translucent Goodyear tires that were illuminated from the inside.
​
Based on a 1953 Lincoln Capri and developed by Jim Street and legendary custom car designer George Barris, the Golden Sahara II was a platform for testing electronics systems, Goodyear said, including an aircraft-inspired control lever for acceleration, braking and steering and an automatic braking system that used sensors to detect potential objects in the car's path.
​
The car's rotational-molded tires were developed by Goodyear using Neothane, a translucent form of synthetic rubber, and contained internal lighting, which allowed them to glow.
​
The Golden Sahara II surfaced last year and was snapped up by collector Larry Klairmont, whose Klairmont Kollections then restored it to its original luster.
The task of bringing the Golden Sahara II back to life ultimately fell to Chicago's Speakeasy Customs' Gregory Alonzo, who committed to getting Neothane concept tires like those Goodyear developed decades earlier.
I knew it was a long shot, but after a couple of months of lots and lots of phone calls, lots of dead-ends, lots of research, I ended up speaking to someone named Keith Buckley in Akron, Ohio, at Goodyear Tires," Alonzo told AutoWeek.
"He knew about the car's history, we talked about it, and in the end, he told me that Goodyear's not going to want to get involved in this—it'd be too costly to reproduce (the tires). But let me talk to some people, let's throw something at the wall and see what sticks. He did that, and it stuck."
The tires fitted to the Golden Sahara II are relatively heavy, which makes them fairly impractical. The car can be driven at slow speeds in controlled environments.
​
"These tires are solid; the original ones were hollow and were able to fill with air," Alonzo said. "There are actually light strips built into the rim, and the polyurethane is poured over them—they weigh about 150 pounds apiece; I think there's nine gallons of urethane in each tire."
Henry Dumortier, vice president consumer for Goodyear Europe, said Goodyear's collaboration on the Golden Sahara II project was the company's first step in shaping the future of autonomous mobility.
On the futuristic side, Goodyear presented Aero, a theoretical non-pneumatic integrated tire/wheel concept that would double as a propeller to allow a lightweight autonomous vehicle to transition from road-going to airborne, even while on the move.
​
And more down to earth, Goodyear also showed a non-pneumatic tire/wheel structure called "DuraWeb" that it's proposing for use on the Olli eight-passenger autonomous shuttle vehicles, which are capable of operating at speeds up to 25 mph with a range of up to 40 miles, depending on load.
​
The Olli is a development of with Local Motors Inc., a Chandler, Ariz.-based "ground mobility" company. Goodyear struck an exclusive deal with Local Motors recently to supply the Olli shuttles with pneumatic tires—street-going models which it declined to identify—with an eye toward collecting data on the operational and maintenance needs of tires fitted on driverless vehicles.
The DuraWeb shown in Geneva appears to be a further development of a DuraWeb industrial tire/wheel unit that debuted in 2017 on a Bad Boy Mowers Inc. zero-turn mower.
Developed at Goodyear's Akron Innovation Center, the DuraWeb was described as having a thermoplastic connecting structure that provides both stiffness and flexibility to carry heavy loads and maintain a smooth ride while protecting turf.
Do you know more about this story? Contact us through this link.
​
Click here to learn about advertising, content sponsorship, events & round tables, custom media solutions, whitepaper writing, sales leads or eDM opportunities with us.
​
To get a media kit and information on advertising or sponsoring click here.