Secure Supplies
Energy Power Gas Magazine
Fueling Healthy Communities
Secure Supplies




Energy Power Gas Magazine




Fueling Healthy Communities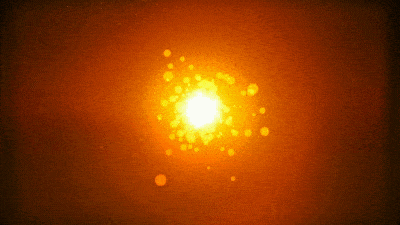 Connecticut

Power Gas Energy News
Access Key policy Events and key Project updates
for Connecticut 's economy.
Connecticut anticipates major hydrogen vehicle ramp-up
A third state-backed hydrogen H2 refuelling station will open in New Haven, Connecticut, as early as late next year, states
The fill-up station/convenience store is the site of one of four newly completed H2 fuelling stations in the Northeast.
​
Ole Hoefelmann, Americas Vice-President for the company's advanced business and technologies unit, said the station, and others, are key to growing H2-car popularity in Connecticut.
​
"This is important for communities to give them choice, to help build the future on H2's role in the energy transition," said Hoefelmann, who works in California and drives a Mirai.
​
"In the early years, it's about making sure you have enough stations, density and a reliable infrastructure for the market," he said.
​
Air Liquide consulted with Toyota and other H2-vehicle automakers to determine the sites for its four Northeast facilities. While no H2 vehicles are being sold in the state yet,
​
Hoefelmann seems comfortable with his company's undisclosed long-term investment. He said the California experience has given him confidence that H2 vehicles can gain a broader mass appeal quicker than some may think.
​
"That puts positive pressure on the infrastructure builders," he said.
Steve Szymanski, Director of Business Development at Proton OnSite, which built it's fuelling station in 2010 to test a small fleet of Toyota demonstration vehicles, said it's still considerably rare that a H2 car comes through the station, which was upgraded to commercial standards last year with the help of a state grant.
​
He said he agrees that fleet purchases will be crucial to building demand, which is still very much in its infancy, even in California where the vast majority of cars exist.
​
"It's one of the things that has been a little bit of a struggle for station operators in California," he said. "The cars are getting to market but [sales have been] slower than everybody had hoped."
​
If there aren't enough cars, he added, fueling station owners will struggle to make a return on their investments.
​
Electric-car experience
Electric cars continue to proliferate on Connecticut roadways, ramping up since 2011, though there remains some doubt about whether Connecticut will hit a goal of getting 125,000 electric vehicles registered by 2025.
​
There were 7,973 electric-battery/hybrid vehicles registered in the state as of Sept. 2018, state records show. While the current adoption pace may not cut it, Klee noted that sales have accelerated over the past year. For example, a year ago there were under 5,600 electric cars in the state.
​
Auto dealers have largely embraced electric vehicles, though they've battled (successfully) in the legislature for the past four years with Tesla over the California clean-car maker's attempt to sell its vehicles directly to consumers, which is currently outlawed.
​
James Fleming, President of the Connecticut Automotive Retailers Association, said he believes H2 cars are the future. His dealership members want to sell fuel cell vehicles as soon as manufacturers are prepared to send them here. Even though Connecticut has just two fuelling facilities, it's still more than most other states, he noted.
​
"So three, four or five [stations] might be enough to get manufacturers to introduce them," Fleming said. "I'm very hopeful, because we have some infrastructure, and if we can add more, we'll see these vehicles introduced."
​
Connecticut is one of the top three states, including California and New York, leading the statewide use of hydrogen and fuel cells in the United States, according to the State of the States: Fuel Cells in America 2016 report issued by the U.S. Department of Energy in November.
​
The designation by the U.S. DOE is significant, recognizing the state support to increase the environmental performance, reliability and cost-effectiveness of stationary and transportation energy systems, according to a release by the Connecticut Center for Advanced Technology Inc.
​
Connecticut also comprehends the economic value of these clean energy systems; with growth of the industry comes growth of the state economy and job creation.
​
As stated in the report, Connecticut ranks second in the nation behind California in stationary fuel cell installations "with 35MW installed, 20 MW planned and a 63.3 MW installation approved by the state's Siting Council that would become the largest fuel cell park in the world."
​
Currently, more than 600 Connecticut companies are part of the Northeast supply chain. An IMPLAN economic analysis of the Northeast region's hydrogen and fuel cell industry,
​
commissioned by the Northeast Electrochemical Energy Storage Cluster (NEESC), revealed that Connecticut's hydrogen and fuel cell sector realized $726 million in revenue and investment, generated 3,400 direct, indirect and induced jobs plus more than $340 million in labor income, and contributed more than $39 million in state and local tax revenues in 2015.
​
Leading Connecticut's hydrogen and fuel cell charge are state government agencies including the Department of Energy and Environmental Protection, the Department of Economic and Community Development, Connecticut's congressional delegation and state legislature, the Connecticut Hydrogen-Fuel Cell Coalition, and the Connecticut Center for Advanced Technology Inc. (CCAT), which administers the Coalition and NEES
C.
Do you know more about this story? Contact us through this link.
​
Click here to learn about advertising, content sponsorship, events & round tables, custom media solutions, whitepaper writing, sales leads or eDM opportunities with us.
​
To get a media kit and information on advertising or sponsoring click here.
PROUD TO BE ASSOCIATED ACROSS OREGON WITH