Secure Supplies
Energy Power Gas Magazine
Fueling Healthy Communities
Secure Supplies




Energy Power Gas Magazine




Fueling Healthy Communities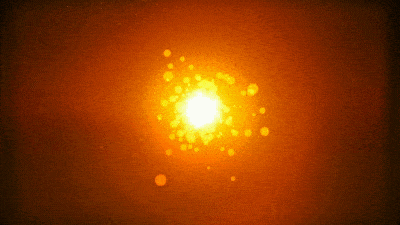 Nebraska
Power Gas Energy News
Access Key policy Events and key Project updates
for
Nebraska's economy.
Sheldon Station will be the first utility scale hydrogen powered generator. An existing coal-fired boiler will be replaced with one that uses clean-burning hydrogen produced by Monolith Materials.
Next Generation Carbon Black Production
Conventional carbon black production uses crude oil or coal tar in its process. Instead at Monolith, we have invented, developed and perfected process technology that converts pipeline-grade natural gas into carbon black and clean burning hydrogen. The result is a high-grade carbon black that is manufactured and produced in the U.S.
​
We have leveraged 40 years of combined research and development on this process and have initiated a carbon black revolution.
​
MINES ParisTech – Monolith has partnered with Laurent Fulcheri's group at the Centre for Processes, Renewable Energies and Energy Systems at Mines ParisTech PSL Research University, a leading university in France. Laurent has spent the past 20 years researching and developing a plasma-based process for cracking hydrocarbons for the co-synthesis of carbon black and hydrogen.
Laurent and his team actively participate in the analysis and design of Monolith's next-generation carbon black and hydrogen process technology.
​
Aker Solutions – Monolith has partnered with Aker Solutions (formerly Kvaerner), a global provider of products, systems and services to the oil and gas industry. From 1991 to 2003, Aker Solutions designed and built one pilot plant in Sweden and one industrial plant in Canada that electrically converted natural gas into carbon black and hydrogen. Monolith works closely with the original design team from those projects.
​
Making Everyday Products Cleaner
Monolith's proprietary process is a low-emission, innovative technology that creates carbon black. We utilize natural gas instead of crude oil as a feedstock, making the process more efficient and significantly more environmentally-friendly than alternative methods of production.
​
The only co-product in our revolutionary process is plentiful hydrogen. This valuable hydrogen gas can be used in a number of processes, but most importantly, in generating clean power. The use of hydrogen for clean power generation led to our first-of-its-kind partnership with the Nebraska Public Power District (NPPD), Nebraska's largest provider of electricity.
Do you know more about this story? Contact us through this link.
​
Click here to learn about advertising, content sponsorship, events & round tables, custom media solutions, whitepaper writing, sales leads or eDM opportunities with us.
​
To get a media kit and information on advertising or sponsoring click here.
PROUD TO BE ASSOCIATED ACROSS OREGON WITH