Secure Supplies
Energy Power Gas Magazine
Fueling Healthy Communities
Secure Supplies




Energy Power Gas Magazine




Fueling Healthy Communities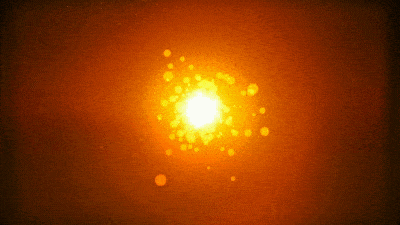 Lesotho Power Gas Energy News
Access Key policy Events and key Project updates
for Lesotho'
s economy.
Lesotho: Tender for renewable grid integration study
The Lesotho Electricity Company Ltd (LEC) is seeking expressions of interest from consultants to carry out an African Development Fund-backed renewable energy grid integration study.
The study will assess LEC's transmission and distribution networks to establish the level absorption possible for renewable energy in the medium to long term.
The study will provide results for different scenarios for renewable generation and for the distribution system and look at technical barriers to greater adoption of renewable energy, including grid management and lowering the cost of generation. The work also includes improving the capacity of LEC staff to undertake transmission and distribution planning and analysis through structured training. The contract will last for seven months. Bids are due by 18 February 2019.
​
Contact: The managing director, Lesotho Electricity Company Ltd, 53 Moshoeshoe Road, Industrial Area, Maseru 100, Lesotho. Tel: +266 2231 2236 ext 3344. Fax: +266 2231 0093. Email: mahao@lec.co.ls
Lesotho: Can we Get Gas From Fracking?
Lesotho's Ministry of Mining believes the country has enough Shale Gas and Coal to catapult its economy. It has awarded Memorandums of Agreement to a company which believes two thirds of the country can produce the alternative energy resource and another to find coal.
Lesotho geologists believe two thirds of the mountain kingdom's belly can produce Shale Gas. They also say there is enough coal to diversify the mining industry. This would reduce reliance on diamond mining and exports.'
​
"In the last ten years the production of shale gas in the US has grown 12 times which is twelve fold and as a result it is a very good source of energy and when we talk about energy we talk about the manufacture of fuels lubricants and even cosmetics," says Lesotho's Commissioner of Mines Tseliso Ntabe.
​
The mountain kingdom has convinced investors to explore just how much Shale Gas and Coal there is.
​
"You may ask how much gas do we expect to find, well this is the million Maloti question, based on South Africa we guestimate we could get between R3 and 10 trillion tcf – this a significant amount of gas, even if we find 3 tcf Lesotho will be able to build infrastructure to thrust itself as an economic force in the southern hemisphere," says Thaba Naleli Mining Shale Gas Prospector Dr Brian Hamilton.
​
Coal Mining Prospector at Masemazi Minining Jackson Mthembu also made his predictions.
"The budget between the first two phases ranges from a R1 million to 5 million as the initial drilling budget and should the two phases indicate a feasible mining area then it goes into the next phase of pre-feasibility study where we do geo-modelling of the specific area and that ranges from R5 to 10 million."
​
Findings of the explorations will remain Lesotho's intellectual property for policy development and further attraction of investment. Over the next three to five years both these operations hope to take economic activity to areas hardest hit by the recent drought and transform them and the country.
​
Do you know more about this story? Contact us through this link.
​
Click here to learn about advertising, content sponsorship, events & round tables, custom media solutions, whitepaper writing, sales leads or eDM opportunities with us.
​
To get a media kit and information on advertising or sponsoring click here.
PROUD TO BE ASSOCIATED ACROSS AFRICA WITH