Secure Supplies
Energy Power Gas Magazine
Fueling Healthy Communities
Secure Supplies




Energy Power Gas Magazine




Fueling Healthy Communities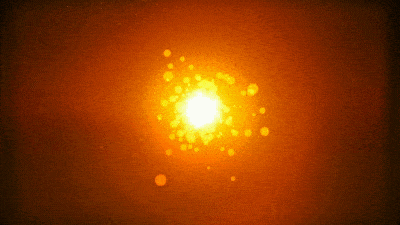 Canadian
Power Gas Energy News
Access Key policy Events and key Project updates
for Canada's economy.
European company wants to produce hydrogen in Varennes
A European company wants to build an industrial hydrogen production plant in Varennes, a project that is likely to attract the attention of Quebec where the government has released funds last year to develop the sector.
Hydrogen is a fuel used in the industry where chemistry and metallurgy are among the major consumers. But it is also used as a source of energy in transportation, a more recent chapter with the development of fuel cells.
​
According to an entry made Thursday night to the Lobbyists Registry, Hy2gen Canada, a subsidiary of a parent company named Hy2gen AG, wants to meet with various authorities to obtain a rebate on electricity as well as a loan from Investissement Québec.
The amounts are not detailed, but the company indicates in its reasons that the goal would be "to ensure the economic viability of the project, including to finance the purchase of electricity, equipment and hiring consultants" .
​
The total investment required for construction could be as high as $ 120 million, Hyuman Canada President Cyril Dufau-Sansot told the Devoir .
Once in operation, the plant will supply local customers and could also export part of its production. "The project is very advanced," he said, saying that signing a long-term contract with a first industrial customer could take place by the summer.
The production of this "green hydrogen", which would be done by electrolysis of water, would begin in the first half of 2022. "It's going to be really structuring, for the hydrogen sector and for Quebec", has it? he says.
​
Some means allow industrial consumers to get a discount on electricity. One comes from a measure announced in the 2016 budget of the Ministry of Finance and allows, according to criteria, a reduction of 20% of the bill for four years.
The other is a Hydro-Québec tariff, which again provides for a reduction of 20% initially, but then decreases by five percentage points a year. Currently, 14 customers are benefiting from this second mechanism, said Hydro-Québec.
​
Multiple uses
Hydrogen is a fuel used in several fields, particularly the industrial sector, where chemistry and metallurgy are among the major consumers. It is also used as a source of energy in transportation, a more recent chapter with the development of fuel cells.
​
At present, most of Quebec's hydrogen production comes from Air Liquide's Bécancour facilities. The company said two months ago that it planned to install a new 20 MW electrolyser in order to increase its production capacity by 50% to "meet the growing demand for low-carbon hydrogen".
This catalyst will eventually produce 3000 tons of hydrogen per year. "Bécancour's proximity to major industrial markets in Canada and the United States will help ensure North America's supply of low-carbon hydrogen, whether for industry uses or mobility," he said. then declared Air Liquide.
​
Hydrogen received a boost from Quebec City in July 2018 when the Couillard government released a $ 8.25 million grant envelope for Transition Énergétique Québec to support two to four pilot projects over three years.
Three-quarters of the sum went to the construction of two multi-fuel service stations, the rest being reserved for other projects.
​
This gesture stemmed from a desire clearly stated in the 2018 budget, whose main document cited $ 17.2 million over three years to "develop the hydrogen sector in Quebec". The plan was mainly focused on transportation.
Do you know more about this story? Contact us through this link.
​
Click here to learn about advertising, content sponsorship, events & round tables, custom media solutions, whitepaper writing, sales leads or eDM opportunities with us.
​
To get a media kit and information on advertising or sponsoring click here.
PROUD TO BE ASSOCIATED ACROSS OREGON WITH