Secure Supplies
Energy Power Gas Magazine
Fueling Healthy Communities
Secure Supplies




Energy Power Gas Magazine




Fueling Healthy Communities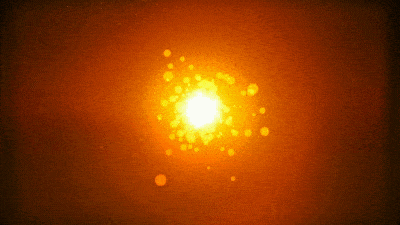 Inductance Energy Corporation (IEC) 'Magnet Motor' Earth Engine Shown Operating in Las Vegas Location (Video)
First Free Energy 'Magnet Motor' installed in Las Vegas. The Earth Engine uses the rotary motion of a large flywheel mass (4,500 to 6,500 pounds) to induce a spin in a power ring that can produce a powerful magnetic force of up to 30,000 pounds. Think of this force as two magnets with two similar fields (North to North or South to South) "pushing" against one another. We measure these forces at one-centimeter distance from one "fuel" segment (imbalanced magnet) to the other segment. We use the term fuel to describe our magnetic shapes, instead of the word magnet due to the fact that we imbalance the magnetic force and we do not use the attraction side of the magnetic field.
When the two opposing fuel sources (magnetic fields) driving the flywheel mass are in the correct position, the Engine fires a small electromagnetic charge measuring about 52-watts.
This charge allows the opposing fuel sources to "see" each other, and can produce significant force to spin the large flywheel mass. This rotating mass inertia is then transferred via separate magnetic coupling to a generator which produces electrical energy
​
Do you see, how far we could already be, if our physicists wouldn't spend billions in useless and futile research and if they wouldn't ignore and ostracize overunity findings? And where our life environment could still be.... ;-\ See also:
​
Do you know more about this story? Contact us through this link.
​
Click here to learn about advertising, content sponsorship, events & round tables, custom media solutions, whitepaper writing, sales leads or eDM opportunities with us.
​
To get a media kit and information on advertising or sponsoring click here.