Secure Supplies
Energy Power Gas Magazine
Fueling Healthy Communities
Secure Supplies




Energy Power Gas Magazine




Fueling Healthy Communities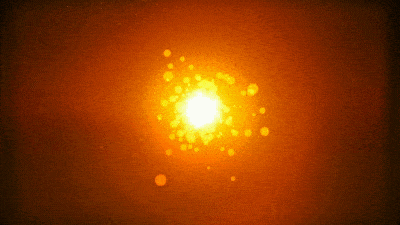 Portugal

Power Gas Energy News
Access Key policy Events and key Project updates
for Portugal's economy.
World's first hydrogen boat docks in Lisbon
The Energy Observer, the world's first hydrogen-powered boat, arrived in Lisbon on Tuesday for the latest leg of its 'Odyssey for the Future', a six-year round the world voyage passing through 50 countries and 101 ports of call.
Launched in April 2017, the Energy Observer is the first hydrogen vessel in the world. Developed in collaboration with engineers from the CEA-LITEN, the boat tests and proves the efficiency of a full production chain that relies on the coupling of different renewable energies.


The Odyssey project revolves around an experimental vessel and its expedition, whose main purpose is to find concrete, innovative, and successful solutions in favour of energy transition.


Energy Observer is a floating laboratory, designed to test innovative energy architecture in extreme conditions, to prove its feasibility onshore.


The energy system encompasses three renewable energy sources (sun, wind and hydropower) and two types of storage (li-ion batteries for the short-term and hydrogen for the long-term).
​
Due to its technologies, it is the first vessel in the world capable of producing decarbonised hydrogen directly on board, through seawater electrolysis.


Lisbon Councillor José Sá Fernandes, accompanied by the Minister of the Sea, Ana Paula Vitorino and many members of the media, were given a guided tour of the boat on Tuesday, and a presentation on the Energy Observer project, with the presence of Victorien Erussard, founder and skipper of the Energy Observer, and Jérôme Delafosse, leader of the Energy Observer expedition.

Following ports of call in Venice and Valencia, the boat will be staying in the Portuguese capital until 30 September, where the crew will showcase the technology used on board.
The Energy Observer also brings with it a travelling expedition named Energy Observer Village, which aims to showcase innovative solutions to protect the planet.


This interactive and educational exhibition space is free to access and open to the public during the boat's stopover, from 10am to 8pm at the Marina Dock, in front of Campo de Cebolas.


The boat itself will be anchored in front of the wharf and will be visible, but not accessible to the public.
Do you know more about this story? Contact us through this link.
​
Click here to learn about advertising, content sponsorship, events & round tables, custom media solutions, whitepaper writing, sales leads or eDM opportunities with us.
​
To get a media kit and information on advertising or sponsoring click here.
PROUD TO BE ASSOCIATED ACROSS OREGON WITH