Secure Supplies
Energy Power Gas Magazine
Fueling Healthy Communities
Secure Supplies




Energy Power Gas Magazine




Fueling Healthy Communities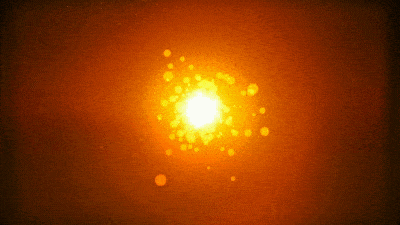 San Francisco eyes purchase of PG&E grid assets to increase power independence
​
San Francisco is considering buying portions of Pacific Gas & Electric's grid that serve the city to continue its "power independence" while avoiding paying for distribution service it says is increasingly expensive.

A report released Monday from the San Francisco Public Utilities Commission (SFPUC) concludes public ownership of San Francisco's electric grid "has the potential for significant long-term benefits relative to investment costs and risks." The city has been trying to reduce its reliance on PG&E for more than two decades.

PG&E is currently in bankruptcy due to wildfire liabilities, and the state is considering a wide range of options that include breaking the company apart. The utility has indicated openness to those ideas, and said it would "remain open to communication" with San Francisco.
With significant changes on the horizon for PG&E, San Francisco officials see an opportunity to reduce power delivery costs while also taking control of its energy mix.
​
"The city's desire to exercise control over electric service to improve reliability, affordability, and sustainability — coupled with PG&E's financial uncertainty — provides an opportunity to expand public power for full independence and remove the cost and resource burdens of reliance on PG&E," the report concludes.
​
The report considers three scenarios, including: "limited independence," targeted investment to grow independence somewhat and the acquisition of PG&E's assets for "full independence."
The report does not develop specific cost estimates, but says the costs of acquiring those assets is likely "in the range of a few billion dollars," based on an estimate of the utility's current, unrecovered investment in distribution facilities in the city.
​
PG&E officials previously indicated they are open to a range of new management and corporate structures being considered by state regulators and lawmakers. The company was cautious in its response to San Francisco's report, however.
​
"We look forward to reviewing the City's analysis, and appreciate the City's open and transparent dialogue on the subject," PG&E said in a statement to Utility Dive. "We all agree on the importance of continuing to serve the citizens of San Francisco, clean, affordable, and reliable energy."
The utility said it is "committed to working with the City and will remain open to communication on this issue."
​
San Francisco's report paints a picture of rising costs, with electric service that may be hampering some development and growth. The report says PG&E's cooperation with the city to serve its facilities has "diminished over time," while federal open access laws provided the city a right to access the utility's distribution services.
​
Beginning in the 2000s, San Francisco took its concerns to the Federal Energy Regulatory Commission, "as PG&E attempted to abrogate its agreements with San Francisco and unreasonably withhold tariffed distribution service from the City.
Continued reliance on purchasing distribution service from PG&E has grown increasingly untenable and unnecessarily expensive."
​
There are also concerns that PG&E's power content is not moving away quickly enough from natural gas. The city's public power options supply 100% emissions-free energy through community aggregator CleanPowerSF and Hetch Hetchy Power, which supplies city agencies.
​
​
Do you know more about this story? Contact us through this link.
​
Click here to learn about advertising, content sponsorship, events & round tables, custom media solutions, whitepaper writing, sales leads or eDM opportunities with us.
​
To get a media kit and information on advertising or sponsoring click here.