Secure Supplies
Energy Power Gas Magazine
Fueling Healthy Communities
Secure Supplies




Energy Power Gas Magazine




Fueling Healthy Communities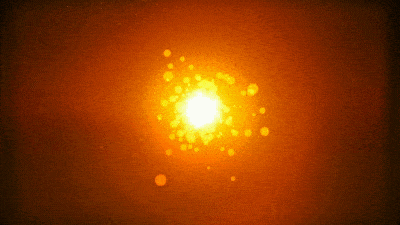 Belgium
Power Gas Energy News
Access Key policy Events and key Project updates
for Belgium's economy.
Belgian scientists develop solar hydrogen panel
The innovation is said to be able to produce 250 liters of hydrogen per day and can convert sunlight and water vapor from the air directly into hydrogen gas with an efficiency of 15%.
A research team from Belgium's KU Leuven university claims to have created a hydrogen panel which can convert 15% of sunlight into hydrogen gas. "Sunlight is part of the picture of course, and our panel does look like a solar panel but we prefer to call it a hydrogen panel," the researchers said.
​
The team said the panel, which integrates solar energy capture and hydrogen production in one device, can produce 250 liters of hydrogen gas from moisture in the air per day. "Even desert air has enough water vapor in it, so you can apply this process anywhere," the researchers said.
​
The KU Leuven team said production of hydrogen using the panel is more efficient than conventional methods of making the gas. Some 20 panels of the kind, said the scientists, could power and heat a well-insulated house with a heat pump all winter.
​
However, the researchers would not be drawn on the costs associated with their process, and said: "We've submitted several patent applications. As long as these are still pending it's way too risky to give details. That's also why we've barely published anything."
Water management
​
The scientists claim they were able to overcome water management issues by creating a technology that can deal with temperatures that can reach 50-70 degrees Celsius in the panel and by setting up a system that works in heavy rain and low humidity.
​
"Our system produces hydrogen gas in a carbon-neutral way: we take water vapor out of the air, use it to produce energy, and at the end of the cycle it's water vapor again," the group added.
​
The scientists stressed the panel is a long way off commercial production and said it will be further tested on a small scale over two years to detect and fix any remaining flaws and "to turn it into a solid commercial product".
Forward.
After working on it for 10 years, the researchers from the KU Leuven, led by Professor Johan Martens, designed the photovoltaic panel which, in addition to electricity, produces impressive yields of oxygen and hydrogen. "Since announcing the news, I've been getting inquiries from all over the place," laughs Johan Martens. Industry, universities, potential partners, etc."
​
The process consists of capturing the water contained in the air via the panels. Then, by a chemical process, the water is converted into oxygen and hydrogen. "With a panel measuring one square metre, we can produce an average of 250 litres of hydrogen per day in Belgium," explains Johan Martens. At this level of production, it is already almost profitable. In Spain, we could get it up to 350 litres a day."
​
According to Professor Martens, this new panel design could be used at the neighbourhood, building or community level.
"It would be too expensive, not to mention too dangerous, to install a fuel cell and hydrogen tank in every home", he explains. Like natural gas, hydrogen must be stored safely. So the idea is to provide a shared fuel tank and fuel cell for an entire community. Everything is well protected to avoid accidents.
​
Do you know more about this story? Contact us through this link.
​
Click here to learn about advertising, content sponsorship, events & round tables, custom media solutions, whitepaper writing, sales leads or eDM opportunities with us.
​
To get a media kit and information on advertising or sponsoring click here.
PROUD TO BE ASSOCIATED ACROSS OREGON WITH