Secure Supplies
Energy Power Gas Magazine
Fueling Healthy Communities
Secure Supplies




Energy Power Gas Magazine




Fueling Healthy Communities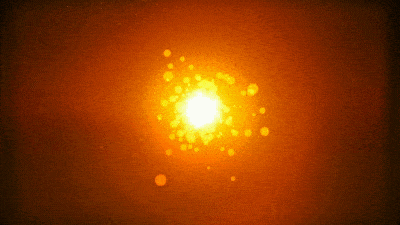 Equinor exercised its pre-emption rights to acquire Shell's 22.45% stake in the GoM Caesar Tonga oil field for $965 million in cash
In a press release, Equinor announced to acquire an additional 22.45% stake in the Caesar Tonga field from Shell for a total cash consideration of $965 million. Equinor has exercised its pre-emption rights to acquire the stake from Shell. In April 2019, Shell signed an agreement to sell its 22.45% in the Caesar Tonga field to Delek Group.
Caesar Tonga field is located 290 km south-southwest of Louisiana in the US Gulf of Mexico (GoM) at a depth of 1,500 meters (4,900 feet). This asset consists of three field discoveries named Caesar, Tonga, and Tonga West. The first field (Tonga) was discovered in 2003 and production from the Caesar Tonga field commenced in 2012.

The field is currently producing 71,000 boe/d (90% oil) and is estimated to hold 347 MMboe of 2P reserves.

Anadarko Petroleum operates the field with a 33.75% interest, with partners Equinor (23.55%), Chevron (20.25%), and Shell (22.45%). The acquisition will increase Equinor's stake from 23.55% to 46%.

Equinor said the acquisition will strengthen its position in the Gulf of Mexico.
​
ARTICLE INFORMATION
Source
Company Press Release
Companies
Equinor ASA; Royal Dutch Shell plc
Locations
United States of America; United States-Gulf of Mexico
Keyera green-lights $1.3B Alberta natural gas pipeline
Pipeline would bring liquid products from Montney and Duvernay regions to Fort Saskatchewan
The Canadian Press · Posted: May 15, 2019 3:09 PM MT | Last Updated: May 16
Shares in Keyera Corp. rose by as much as nine per cent after it announced it will proceed with a long-anticipated $1.3-billion pipeline to bring natural gas liquids from northwestern Alberta to market.
​
The Key Access Pipeline System is designed to collect condensate and other petroleum liquids produced with natural gas in the Montney and Duvernay regions and bring it to the liquids processing and storage hub at Fort Saskatchewan, just northeast of Edmonton.
​
On a conference call on Wednesday, Keyera executives said shippers have signed long-term contracts accounting for about 65 per cent of the initial capacity of the pipeline, which is expected to come on stream in 2022.
​
Calgary-based Keyera says it will share costs and ownership of the project with SemCAMS Midstream ULC, which is owned by American firms SemGroup Corp. and KKR.
The pipeline partners had each been pursuing similar projects with other investors before deciding to work together given their ownership interests in the gas processing plants that will supply much of the initial throughput on the system.
​
Analyst Nate Heywood of AltaCorp Capital pointed out the line will compete with Pembina Pipeline Corp.'s Peace Pipeline — a $500-million expansion of the latter was approved in January because of rising customer demand.
​
Keyera shares were trading at $33.56, up $1.95 or 6.2 per cent, at 2:45 p.m. in Toronto.
Do you know more about this story? Contact us through this link.
​
Click here to learn about advertising, content sponsorship, events & round tables, custom media solutions, whitepaper writing, sales leads or eDM opportunities with us.
​
To get a media kit and information on advertising or sponsoring click here.