Secure Supplies
Energy Power Gas Magazine
Fueling Healthy Communities
Secure Supplies




Energy Power Gas Magazine




Fueling Healthy Communities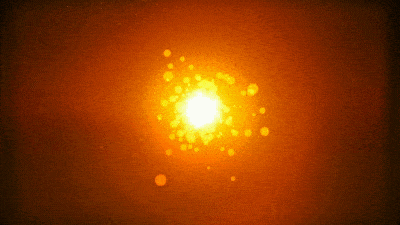 Uraguay
Power Gas Energy News
Access Key policy Events and key Project updates
for

Uraguay

's economy.
Uruguay presents green hydrogen road map
June 16 - Uruguay's government this week presented its draft green hydrogen road map, unveiling a vision for the nation to have some 10 GW of electrolysers and become a net exporter of cheap hydrogen and its derivatives in the decade after 2030
​
The government said that domestic hydrogen represents an opportunity to build an industry with a potential to generate around USD 2.1 billion (EUR 2bn) in revenues per year by 2040, largely thanks to exports. It is also an opportunity for Uruguay to achieve a deep decarbonisation of its economy, after succeeding in making renewables account for around 97% of the country's energy mix in 2017-2020, according to the document.
As hydrogen strategies go, Uruguay's also sees the roll-out follow three phases. In the first phase, 2022-2025, the country will focus on preparing regulation and the development of first pilot projects. This is expected to translate into 200 MW to 500 MW of renewables capacity in development and 50 MW of electrolysis for small-scale hydrogen production.
The second phase, from 2026 to 2030, will target national expansion, electrolysis projects ranging between 100 MW and 200 MW, and first exports. This period should see the development of some 2 GW to 4 GW of renewables and 1 GW to 2 GW of electrolysis capacity.
In the third phase, after 2030, hydrogen is produced on a larger scale, with more projects targeting the domestic hard-to-decarbonise sectors and exports. This is when Uruguay expects to have around 20 GW of renewables and 10 GW of capacity to produce hydrogen and its derivatives.
Uruguay has great potential to develop quality and cheap renewables -- solar and onshore and offshore wind -- and enough water and biogenic CO2 to support the development of green hydrogen and e-fuels derived from it. The levelised cost of electricity (LCOE) for onshore wind and solar in Uruguay is expected to arrive at between USD 11/MWh and USD 19/MWh by 2030, and come to a range of USD 11/MWh and USD 15/MWh in 2040.
The offshore wind LCOE will be between USD 26/MWh and USD 28/MWh by 2030, and drop to USD 21/MWh one decade later.
Based on these costs and capacity factors across the country, Uruguay could achieve the levelised cost of hydrogen (LCOH) of USD 1.2/kg to USD 1.4/kg in the western region, and between USD 1.3/kg and USD 1.5/kg in the eastern region, for scales greater than 500 MW by 2030.
These prices would put Uruguay on the list of world's top hydrogen exporters, next to Chile, Saudi Arabia, Oman, Namibia and Australia, according to the draft road map.
The document will be open to public scrutiny until August 15.
(USD 1.0 = EUR 0.954)
Do you know more about this story? Contact us through this link.
​
Click here to learn about advertising, content sponsorship, events & round tables, custom media solutions, whitepaper writing, sales leads or eDM opportunities with us.
​
To get a media kit and information on advertising or sponsoring click here.
PROUD TO BE ASSOCIATED ACROSS OREGON WITH