Secure Supplies
Energy Power Gas Magazine
Fueling Healthy Communities
Secure Supplies




Energy Power Gas Magazine




Fueling Healthy Communities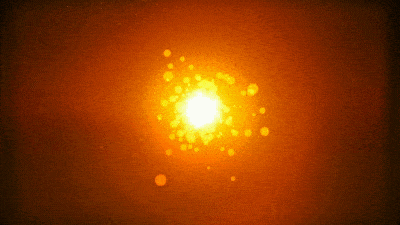 Iillinois
Power Gas Energy News
Access Key policy Events and key Project updates
for Illinois
's economy.
Illinois Gets its First Hydrogen Station
OK, we'll admit we're a bit biased. There are nearly 50 hydrogen refueling stations in the lower 48 states, according to the U.S. Department of Energy, so we don't usually perk up when a new one arrives. But this particular establishment opened in the Chicago suburb of Des Plaines, Ill., just 20 miles up the expressway from our office, right next to O'Hare airport. We'd have to trek four hours to eastern Michigan to find the next closest one.
Des Plaines-based Gas Technology Institute, a nonprofit firm for natural gas research and development, opened the hydrogen pump alongside two natural gas ones at its headquarters yesterday morning. GM christened the event by filling up a HydroGen3 — the one that looks like Europe's Opel Zafira minivan.
​
The gaseous hydrogen runs for around $3.50 a kilogram, which would fuel the HydroGen3 for about 55 miles. As there are no widely-available hydrogen vehicles on the market, the pump will primarily be used by a handful of prototypes, including two hydrogen shuttle buses licensed to the city of Chicago. Should any Chicagoans get their hands on a hydrogen car, the station is fitted for consumer use with a credit card reader — though anyone who wants to use it should contact GTI to get trained on proper fill-'er-up techniques, R&D manager Tony Lindsay said.
​
This summer, Texas will get its first hydrogen fueling station, along with a zero-emission hydrogen bus. Other hydrogen vehicles include the offbeat Honda FCX and a version of the Chevrolet Equinox, plus Ford's plug-in hydrogen hybrid Edge prototype. The BMW 7 Series, which we reported on earlier, runs on liquid — not gaseous — hydrogen, which is available only in very select markets.
​
Hydrogen cars are still in the guinea-pig years, leased in small numbers to select fleets or individuals. The vast majority of stations are on the coasts, and even in their densest markets, there are at most a dozen or so per area. But each new station — and each new car that purports to use the fuel — is a good sign that hydrogen really is a viable alternative fuel.
Do you know more about this story? Contact us through this link.
​
Click here to learn about advertising, content sponsorship, events & round tables, custom media solutions, whitepaper writing, sales leads or eDM opportunities with us.
​
To get a media kit and information on advertising or sponsoring click here.
PROUD TO BE ASSOCIATED ACROSS OREGON WITH