Secure Supplies
Energy Power Gas Magazine
Fueling Healthy Communities
Secure Supplies




Energy Power Gas Magazine




Fueling Healthy Communities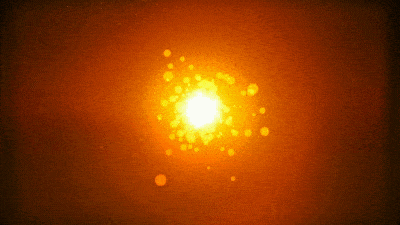 New Zealand
Power Gas Energy News
Access Key policy Events and key Project updates
for New Zealand's economy.
Hyundai serious about hydrogen in New Zealand
Having cemented pole position in the battery-fed electric car sales race, Hyundai would like to now set the pace with the fuel of the future: hydrogen.
Local distributor Hyundai New Zealand says it would love to have its Nexo, the latest car the parent in South Korea has produced to employ the hydrogen fuel cell technology it has developed, if not for sale then at least for demonstration. However, it admits the hatchback is foiled by an obvious issue - lack of any readily available fuel source.
Even though the Government recently provided $950,000 to Taranaki's Hiringa Energy to scope the engineering and design of hydrogen generation facilities, resolving this challenge might take years.
HNZ boss Andy Sinclair has confided he has contemplated a fast track - green-lighting $2 million for his operation to establish its own plant, operating by solar power and cracking hydrogen out of rain water by way of electrolysis.
​
Sinclair, whose interest in hydrogen has seen him become a member of a New Zealand thinktank, the Hydrogen Consortium, is intrigued by the positive outcome of long-term Australian trials in which the fuel's famously explosive qualities are rendered inert by mixing with ammonia for transportation.
​
As for the cost of developing a refuelling infrastructure? The fuel industry is well-placed to act, he believes.
​
"They seem to have a spare million or two… [an infrastructure] probably fits with their retail model far better than electricity. If I said to you, three years ago that we were going to have (EV) charging stations all around the country… well, you would probably have said 'no'."
And, yet, that's what we now have.
​
Hyundai's 'homegrown' unit would be a one-stop able to create enough hydrogen to service at least several cars and, if commissioned, would likely be located at the firm's Mt Wellington headquarters. Brand headquarters in Australia, where Hyundai is factory-run, already has just such a facility.
​
How serious is Sinclair about doing this?
"If we don't have somebody in the retailer realm producing hydrogen, that is always an option. When we looked two years ago it would have cost a million bucks. Now it will be closer to two million."
So it's a big enough spend to require sign-off from his board, but it would be a big positive step for HNZ, which is now leading the charge in the new electric vehicle market, through year-to-date combined sales of the Ioniq in its electric and partially electric (but not hybrid – these don't count) formats providing 158 sales.
​
The plug-in hybrid Mitsubishi Outlander SUV sits in second place with 126 units and the fully electric Volkswagen e-Golf hatch is third, with 82 registrations.
​
Hyundai's dominance is likely to set now it has the Kona EV coming on sale, initially in 62kWh $79,990 Elite and $6000-cheaper lower-specced editions, with a cheaper 39.2kWh variant later this year.
​
With plans to have 18 new 'eco' vehicles in its catalogue by 2025, Korea HQ sees lithiuim-ion batteries requiring recharging from the grid as a stepping stone. The ultimate goal is to be a global leader in fuel cell vehicles.
​
Emitting nothing but heat and water, these are a rival to full-electric cars as an emissions-free, environmentally friendly alternative to petrol and diesel engines.
​
Hyundai recently formed a co-operation with Volkswagen Group that aims to primarily provide Audi (VW Group's fuel cell leader) with access to parts that are based on the Korean outfit's know-how accumulated from developing the Nexo and the preceding ix35 Fuel Cell.
​
In June the brands entered into a multi-year patent cross-licensing agreement, covering a broad range of fuel cell electric vehicle components and technologies. The agreement also benefits Kia.
​
Hyundai's Mobis parts-making arm has opened a production system for core components of fuel cell vehicles. It has annual production capacity for 3000 powertrain fuel cell complete modules.
These comprise fuel stacks, drive motors, power electronic components and hydrogen fuel supply units. Mobis plans to increase the plant's capacity to tens of thousands of modules, depending on market demand.
​
Do you know more about this story? Contact us through this link.
​
Click here to learn about advertising, content sponsorship, events & round tables, custom media solutions, whitepaper writing, sales leads or eDM opportunities with us.
​
To get a media kit and information on advertising or sponsoring click here.
PROUD TO BE ASSOCIATED ACROSS OREGON WITH