Secure Supplies
Energy Power Gas Magazine
Fueling Healthy Communities
Secure Supplies




Energy Power Gas Magazine




Fueling Healthy Communities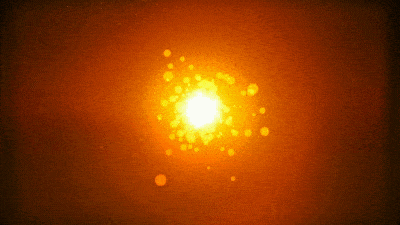 Energy Power Gas Vendor Web Casts
Green Engineering Webcast Series
Concerns about global climate change, soaring energy prices, and increased government legislation are driving the demand for all things "green". National Instruments provides a wide range of measurement and automation tools that can help engineers and scientists design, develop, and improve products and technologies resulting in environmental and economic benefits. Register for a six-part webcast series that explores topics around green engineering.
Green Engineering Webcast Series
In his keynote presentation, John Hanks, Vice President of Industrial and Embedded Product Lines, discusses the challenges and opportunities driving intense global investment and innovation for environmentally friendly products, technologies, and processes. He introduces the concept of green engineering and highlights leading companies around the world that have adopted various techniques and technologies to achieve their goals.
An essential theme for green engineering is "Measure It. Fix It." - measure the problem at hand to better understand how to fix it. Learn the fundamentals of collecting measurements using both hardware and software tools. Environmental monitoring is used as the main case study for this section, but these concepts may also be applied to other forms of green engineering.
The increase in demand for wind energy has led to the need for a scale-up in production through automation as well as improved system reliability through innovations in signal processing. See how essential technologies for test, control, and automation drive innovation in signal processing and help to make wind energy a more reliable energy source.
Solar energy is the world's fastest growing source of renewable energy with the global production capacity now doubling in less than two years. Explore essential test, monitoring, and control technologies for the solar energy market including live demonstrations of solar cell I-V characterization measurements and sun tracking control systems; and learn about case studies from leading solar energy companies.
It is difficult to know how much energy you are generating, using, or saving if you cannot measure electrical power. Learn power monitoring basics including required hardware measurements and software analysis functions. Discover how new tools and technologies will help make tomorrow's grid smarter and tomorrow's products greener.
Dr. James Truchard, CEO and Co-founder, shares his thoughts on the future of Green Engineering, where innovations will happen, and what technologies can have the biggest impact. Learn key insights for the impact of graphical system design in future Green Engineering applications as Dr. Truchard discusses engaging topics such as fusion energy and advanced control for optimizing efficiency.
Do you know more about this story? Contact us through this link.
​
Click here to learn about advertising, content sponsorship, events & round tables, custom media solutions, whitepaper writing, sales leads or eDM opportunities with us.
​
To get a media kit and information on advertising or sponsoring click here.