Secure Supplies
Energy Power Gas Magazine
Fueling Healthy Communities
Secure Supplies




Energy Power Gas Magazine




Fueling Healthy Communities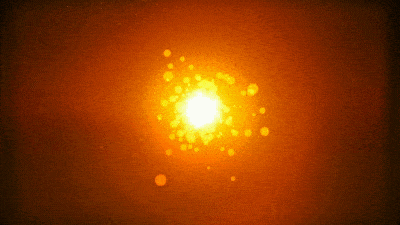 France
Power Gas Energy News
Access Key policy Events and key Project updates
for France's economy.
French Minister unveils €100m hydrogen plan
French Minister Nicolas Hulot presented his €100m ($116.8m) ambitious plan for the deployment of hydrogen (H2) this morning and revealed his intention "to make France a world leader in this technology".
Creating a carbon-free industrial sector, developing renewable energy storage capacities and developing zero-emission solutions for road, rail and river transport are the three main axes of the Minister for the Ecological and Inclusive Transition's H2 development plan, known as "plan Hydrogène".
​
From 2019, €100m ($116.8m) will be dedicated to the first deployments of H2 in industry, mobility and energy. ADEME (the French Environment and Energy Management Agency) will drive the deployment of these credits and support projects and actors in the sector throughout France.
​
"H2 can become one of the pillars of a carbon-neutral energy model," he said. "This molecule, which contains a lot of energy, will become essential given the extent of its properties: it can store electricity, feed cars, recycle carbon dioxide (CO2) and make industrial processes cleaner."
​
"France is at the forefront of this sector, and I want to give it the means to maintain its lead in the heart of an already fierce global competition because it is an asset for our energy independence but also a huge source of jobs. The H2 plan must be the impetus that will set in motion this sector of excellence to democratize, in the long term, the uses of this energy in our daily lives."
​
The plan aims to construct 100 H2 stations (there are currently 20) and have 5,000 H2-powered light commercial vehicles and 200 H2-powered heavy vehicles (such as buses, trucks, boats) on the road by 2023. This rises to 400 to 1,000 stations, 20,000 to 50,000 light commercial vehicles and 800 to 2,000 heavy vehicles by 2028.
​
In a statement, the Ministry of Ecological Transition said the French sector is ahead and has many leading global manufacturers present throughout the value chain.
"The H2 deployment plan therefore seeks to capitalise on these strengths to develop French industrial advantages and prepare the massive deployment of this molecule essential to the energy transition."
​
The measurements of the H2 plan
​
Create a carbon-free industrial sector
​
No 1: Set specific objectives for H2 in industrial uses:
10% decarbonated H2 in industrial H2 by 2023

Between 20% to 40% by 2028.
​
No 2: Put in place by 2020 an H2 traceability system,
forming part of the European framework under discussion (revision of the renewable energy directive).
​
No 3: Ensure the highlighting of the environmental impact of H2 in the regulation of greenhouse gases, which will differentiate H2 according to its mode of production:
Develop renewable energy storage capacities
​
No 4: Quickly launch experiments in isolated territories. Electrolysers are able to provide immediate services to the power grids and an additional outlet for the development of renewable energies.
​
No 5: Identify the services rendered by H2, to give them a value. For the continental metropolis, RTE and ENEDIS will have for mission to identify the value of the services rendered to the network by the electrolysers and the existing means or to put in place to value this type of service.
​
No 6: Identify the needs for H2 storage for each non-interconnected zone. EDF SEI (EDF's subsidiary in the island territories) and ADEME are responsible for characterising the services that the electrolysers can provide for each non-interconnected zone in order to enable the communities concerned to forecast in their multi-year energy programs and specific targets for storage and H2.
​
No 7: Determine the technical and economical conditions of H2 injection acceptable for the networks. In order to prepare for the arrival of the "power-to-gas" process that allows for the conversion of electricity from renewable energies, gas carriers and distributors will have to determine these technical and economic conditions. An interim report is expected by the end of 2018.
Develop zero emission solutions for road, rail and river transport, etc.
​
No 8: Deploy territorial ecosystems of H2 mobility on the basis of fleets of professional vehicles:
5 000 light commercial vehicles and 200 heavy vehicles (buses, trucks, TER, boats) as well as the construction of 100 stations, supplied with H2 produced locally by 2023;

20,000 to 50,000 light commercial vehicles, 800 to 2,000 heavy vehicles and 400 to 1,000 stations by 2028.
​
No 9: Support the development of a range of heavy road vehicles but also for other modes: boats, aeronautical trains. Calls for Expressions of Interest using existing tools to support innovation will be launched.
​
No 10: Support the deployment of territorial fleets, H2 vehicles (trucks, commercial vehicles, buses …), on the basis of the H2 produced in the industrial phase of priming.
No 11: Launch a parliamentary mission by the end of the first half of 2018 in particular to estimate the place of H2 in the rail and identify the locks to lift.
​
No 12: In order to support the projects, the ADEME will have a mission of pilot for the State, consisting of directing the carriers of projects notably for the regulatory questions or financing, to structure and to pilot the deployments of ecosystems H2 and to ensure a role of coherence of topics related to H2.
​
No 13: Continue the important work already done to clarify the regulations on safety and risk prevention. By mid-2018, a specific regulatory framework for service stations distributing H2 will be put in place.
​
No 14: Instruct and support the creation of an international qualification center - certification of high-pressure H2 components for road mobility, aeronautics, maritime, river, railway.
Do you know more about this story? Contact us through this link.
​
Click here to learn about advertising, content sponsorship, events & round tables, custom media solutions, whitepaper writing, sales leads or eDM opportunities with us.
​
To get a media kit and information on advertising or sponsoring click here.
PROUD TO BE ASSOCIATED ACROSS OREGON WITH