Secure Supplies
Energy Power Gas Magazine
Fueling Healthy Communities
Secure Supplies




Energy Power Gas Magazine




Fueling Healthy Communities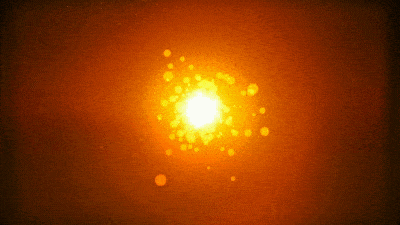 Mauritus Republic Power Gas Energy News
Access Key policy Events and key Project updates
for
Mauritus Republic'
s economy.
Mauritius, the fight for clean energy is a battle against inequality
And whoever controls the production of energy, controls the orientation of the economy.
"Mauritius has everything but political will", says Michel Chiffonne. The 37-year-old long-time activist in Port Louis, Mauritius, is secretary of both the People's Cooperative Renewable Society Limited and the Centre for Alternative Research and Studies (CARES).
Mauritius, an island-nation in the Indian Ocean off the southeast coast of the African continent, has an energy problem and Chiffonne has made it his mission to change this.
​
Five years ago, when the National Energy Commission released its report, the figures were concerning: nearly 80% of Mauritius' energy production comes from fossil fuels while some 20% make up renewable energy. In 2008, when government launched the Maurice Ile Durable project,
the ambition was to reach 65% of renewable energy by 2028. This ambition has since been revised downwards to 35% by 2027. In reality, the island-nation has been stagnating at 20% of renewable energy for the past two decades.
​
"Fossil fuels are non-renewable, and this means there is less and less of it available and the less there is, the more it costs and the more dependent on them we become," Chiffonne explains the urgency of the situation.
​
Pollution is another factor, he adds, as the ash is carried to the sea and rivers, contaminating the water. Several people in areas neighbouring the power plants began to report an increase in the number of people suffering from respiratory diseases, according to a short documentary released by CARES in October 2013, which showed footage of small planters in the sugar cane fields pointing to the accumulation of coal ash.
​
When it became clear that Mauritius had to phase out coal and heavy oil in favour of renewable energy, CARES devised a grand project with the potential to transform the island within just a few months.
​
"Fossil fuels are non-renewable, and this means there is less and less of it available and the less there is, the more it costs and the more dependent on them we become."
A greener future?
​
And the transformational project, called "Power Shift", had it all. Citizens from all walks of life sat down for months on end and brainstormed about their vision for a green, clean and equal Mauritius. What came out of it left them breathless when they realised, several
​
feasibility studies later, that the dream was possible, if only decision makers would listen.
It would shift the country's energy production from fossil fuels to renewable energy (solar energy); it would democratise the production of energy; it would create jobs.
​
It would also increase food production (Mauritius currently imports 80% of its food). It would create a new sector of the economy (the current driver, real estate, is turning the island into a concrete jungle, blocking and polluting wetlands and rivers) as well as stimulate research at the University of Mauritius.
​
But the last five years have been rocky for Chiffonne and his team.
Back in 2013, a coalition of organisations, including CARES, pressured the Mauritian authorities to make the shift to clean energy.
Alongside the political organisation Rezistans ek Alternativ, social and environmental organisations such as Eco-sud, Action Civique d'Albion Plage (ACAP), various workers' unions, independent environmental activists, and inhabitants of a village located near the site of a future coal plant, CARES highlighted the negative environmental impact.
​
In January 2013, Jeff Lingaya, a member of the collective who was fighting the coal power project, undertook a hunger strike that lasted an agonising 21 days. While Lingaya put his life on the line, other members of the collective were engaged in discussions with the country's elected officials.
​
Then, the government agreed to renege on the commission of a 110 megawatt coal power plant; it agreed to set up a National Energy Commission; and it agreed to make public the purchasing agreement with Independent Power Producers (IPP) that produce 60% of the country's energy requirements through coal and bagasse.
(Bagasse is the residue left after the extraction of juice from sugar cane, used as fuel for electricity generators during the harvest season in Mauritius.)
​
But in the first of a series of reversals, those hard-won promises turned out to be empty. The coal power project was cancelled, but only because the 2014 general elections brought in a new government.
​
The "Power Shift": maintaining the coalition
To ensure they would have sufficient land to produce solar energy, CARES' had turned to small sugar cane planters, who have long been associated with the organisation's trade union arm. They responded positively to the idea of a cooperative that would produce solar energy on their land.
​
Some 20,000 arpents are no longer productive in the sense that they're no longer growing sugar cane. Bigger planters affected by the diminishing role of sugar cane in the economy have chosen to turn their land into real estate. But CARES suggested using it for solar energy panels as part of their plan.
​
Irfan Fatadin, managing director at NSI Engineering, a renewable energy firm, was involved in the process: "We assisted as technicians because we wanted to reassure people that there were no risks associated with solar energy."
​
Small planter Kailash Ramdharry has donated 15 arpents to the pilot project. Photo courtesy of CARES.Kailash Ramdharry, a small sugar-cane planter, was instrumental in convincing other planters to join ranks and went all over the island to canvass for support. "We've known for a long time that we would have to phase out sugar cane because it's no longer economically viable and that we would have to diversify," he says.
​
"We've known for a long time that we would have to phase out sugar cane because it's no longer economically viable and that we would have to diversify."
​
However, while small planters' lands slowly turned into bush, the sugar barons have had no such problems. Since the dismantlement of the Sugar Protocol that guaranteed the sale of Mauritian sugar at a preferential price, they have reconverted as IPPs, producing energy (with both coal and bagasse) and selling it to government's Central Electricity Board.
​
Three power plants, Compagnie Thermique de Belle-Vue Ltée, Fuel Steam and Power Generation Co. Ltd and Consolidated Energy Ltd, burn 700,000 tons of coal a year in Mauritius. This brings them yearly revenues of Rs4 billion (around 85 million British pounds) each. But it's the population that pays to mitigate some of the effects of the pollution; they have contributed 1 billion Mauritian Rupees (about 21 million British pounds) in Maurice Ile Durable project levies in just six years.
​
When in 2014, the government announced in its manifesto that it would empower cooperatives so they could produce their own renewable energy, Chiffonne's cooperative could barely believe it – good news at last? However, since 2014, they have been battling the government to obtain a permit to produce and sell their renewable energy.
​
"There have been three expressions of interest by the Central Electricity Board for renewable energy production. We never heard back about the first one while we couldn't take part in the other ones because the requirements were tailor-made for multinationals," Chiffonne says.
​
Among them, a minimum of ten years' experience in renewable energy is required as well as a bank guarantee of Rs1 million (around 20,000 British pounds) for each megawatt of every 45 megawatts produced.
​
Some activists remain optimistic.
"Things will change but it takes time, that's how the system is," Kreepalloo Sunghoon, the secretary of the Small Planters Association, says.
Others, such as Ramdharry, think that the government's attitude discredits them and "shows that they don't believe in democratisation".
​
A report released by the World Bank in March suggests that Ramdharry could be right. There was an increase of 37% in the gap between the incomes of the poorest and the richest 10% of households in Mauritius from 2001 to 2015.
"We need democratic control on energy production."
​
This goes to the very heart of the economic model chosen by Mauritius' successive governments post-independence. A capitalist system that thrives on the rich holding on to their control over the economy – in this case, control of energy – with the blessing of the state.
​
And this is also what the cooperative is fighting. "We
need democratic control on energy production," Chiffonne insists.
​
Khalil Elahee, an associate professor at the University of Mauritius and former coordinator for the Maurice Ile Durable project at the university, believes one of the reasons is "a lack of consciousness of the stakes" from people who "never really understood the threat of climate change." Despite "the regular climatic disturbances we've witnessed in Mauritius," he points out.
​
"The path from 20% to 100% renewable energy must happen through leapfrogging. We need such a transformative approach!"
​
IPPs' 20-year contracts are up for renegotiation in just two years. 18 years after they were signed, the country hasn't made any preparations for the decommissioning of coal power plants or the gradual phasing out of coal and fuel oil.
​
It's a question of mind-set, says Elahee. "We have to shift to a new paradigm. […] The path from 20% to 100% renewable energy must happen through leapfrogging. We need such a transformative approach! […] It is the vision that is lacking".
​
So, where does that leave the passion and the optimism that gave birth to the Power Shift programme?
​
"We realised that our initial project of ground-mounted solar panels on agricultural land might be limiting the optimal use of the land so we have revised our project, done more feasibility studies and now have a new model. Solar panels will be mounted on top of greenhouses so that farmers can also farm while producing energy!" Chiffonne says with a twinkle in his eyes.
​
A pilot project will be carried out on land donated by Ramdharry in the southeast of the island "to show people what can be done and replicated elsewhere on the island."
​
A sum of Rs9 million (around 190,000 British pounds) will be required to fund this pilot project, money that CARES wants to raise through crowdfunding. Chiffonne is resolute: "We're not giving up; the pilot project is part of the campaign to bring about a change in policy."
​
What lessons can we learn from these particular projects? Have you been involved in something similar that you could tell us about? Do you know someone who has?
Do please join us in comments space below, and help us build and network the knowledge.
​
Do you know more about this story? Contact us through this link.
​
Click here to learn about advertising, content sponsorship, events & round tables, custom media solutions, whitepaper writing, sales leads or eDM opportunities with us.
​
To get a media kit and information on advertising or sponsoring click here.
PROUD TO BE ASSOCIATED ACROSS AFRICA WITH