Secure Supplies
Energy Power Gas Magazine
Fueling Healthy Communities
Secure Supplies




Energy Power Gas Magazine




Fueling Healthy Communities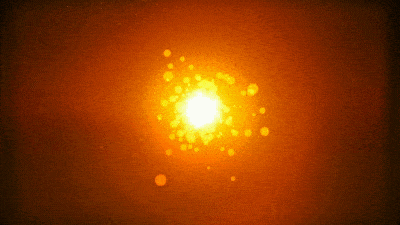 Oman
Power Gas Energy News
Access Key policy Events and key Project updates
for Oman's economy.
The case for a hydrogen-powered economy in Oman
When the Toyota Mirai was unveiled at the Los Angeles Auto Show in 2014, it revealed a new energy alternative to the world. The hydrogen-powered vehicle looked like any other car but moved around without burning any polluting hydrocarbons. While Toyota bills it to be the future of transportation, hydrogen, can be the future of energy, especially for a country like Oman.
​
For decades, the Sultanate, like its GCC counterparts has enjoyed a secure energy flow, courtesy of large hydrocarbon reserves. The exhaustible energy source, however, is finally closing in on retirement over the next few decades, as school textbooks rightly predicted the inevitable for years.
​
To account for growing power demand and depleting hydrocarbon reserves, Oman has already begun its quest to generate power using renewable sources like solar and wind. Renewable energy projects in Ibri, Dhofar and Amal oilfield show the potential and scale of harvesting these energy sources in Oman.
However, none of these sources matches the reliability of hydrocarbon driven power industry as challenges of intermittencies, demand management and overcapacity continue to hamper a simple transformation to renewables.
​
Unlike fossil fuel power generation, renewable energy sources are not controlled by demand but rather by natural forces and there are periods when more power can be generated than the grid can accommodate or even require and the vice versa, so how do we balance it? As Markus Strohmeier, former head of Siemens in Oman once told me, 'In the coming decades, we will be generating too much energy, but the problem will be storing it.'
​
While there are many ways to store energy like batteries, capacitors, flywheel, molten salt or compressed air, they are likely to be insufficient and using hydrogen can be revolutionary. The most abundant element in the universe has one of the highest energy densities, has been historically used to power rockets into space and can be produced by the most plentiful resource in the world, water.
​
But what makes hydrogen so special isn't just its ability to produce exorbitant energy from a confined weight and readily available raw materials but rather its diverse application portfolio, environment-friendly nature and complementary function to renewable energy sources.
Hydrogen can be produced by splitting water molecules in an expensive and energy-consuming process known as electrolysis. However, this energy can ideally stem from clean energy sources like solar and wind to produce 'green' hydrogen, fitting right into the renewable energy bandwagon of the future.
​
This is where it gets interesting, although it can store up to a few gigawatts of electricity over a period of few weeks, the most wasteful use of this stored hydrogen is to convert it back into electricity and feed it to the grid, which still falls into the ideal scenario of zero-emission energy generation.
​
Moving up from the worst-case scenario, hydrogen can be used as a process gas in the industry for metal alloying and reduction procedures or it can be processed further for ammonia synthesis to produce fertilisers.
This can be particularly useful to the Omani economy as it moves towards more industry-based applications with its lucrative free zones in Duqm and Suhar.
Hydrogen is also used to process crude oil into refined oil like gasoline and diesel, which can have an immediate impact on the Omani oil and gas sector, or be used to make other sustainable fuels like methanol. Apart from that, hydrogen can always be used in fuel cells to power hydrogen-run vehicles.
​
Research shows that natural gas pipelines, which Oman has plenty, can be used to transport hydrogen with little modifications. This would mean that Oman already has the infrastructure, industrial rationale and renewable energy potential for the adoption of hydrogen storage at a large scale.
​
This may require an accelerated growth in renewable energy generation among other challenges but the case for developing a hydrogen economy in Oman remains something that policy makers need to seriously consider.
​
Do you know more about this story? Contact us through this link.
​
Click here to learn about advertising, content sponsorship, events & round tables, custom media solutions, whitepaper writing, sales leads or eDM opportunities with us.
​
To get a media kit and information on advertising or sponsoring click here.
PROUD TO BE ASSOCIATED ACROSS OREGON WITH