Secure Supplies
Energy Power Gas Magazine
Fueling Healthy Communities
Secure Supplies




Energy Power Gas Magazine




Fueling Healthy Communities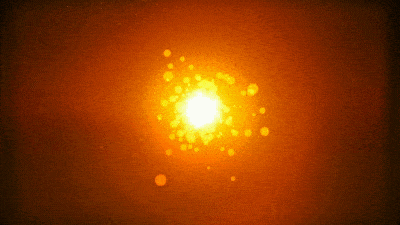 Sweden Power Gas Energy News
Access Key policy Events and key Project updates
for Sweden's economy.
Swedish Housing Powered 100 Percent by Sun and Hydrogen
The world's first energy self-sufficient housing complex is located in Vårgårda, Sweden where a block of 30 flats now runs entirely on solar energy and stored hydrogen.
Several other Villa Developments have been done in Australia and Thailand but the Swedes have completed the very first Housing Flat Complex.
This impressive accomplishment is the result of a Danish-Swedish partnership between Better Energy and Nilsson Energy.
​
The solar-hydrogen Vårgårda project in Sweden is a breakthrough in clean energy and sustainable building. When the complex is completed and fully operational, a total of 172 flats in six housing blocks will be capable of operating completely free from external energy sources.
Residents will be 100% independent and disconnected from electrical power grids, outside heating sources and fluctuating electricity prices. The rooftop solar PV panels alone will produce enough energy to meet their power needs year-round.
​
The challenge of renewable energy is that energy production and consumer demand do not always match. To overcome this challenge, a long-term storage solution is needed to provide electricity and heat when the sun shines less. By storing surplus energy in the form of hydrogen, solar-hydrogen projects offer a 100% clean, green, long-term storage solution.
Brilliantly simple
​
Hydrogen gas has the largest energy content of any fuel, which means that a small amount of hydrogen can store a large amount of energy. Hydrogen is also chemically stable and can store energy for long periods of time. In a solar-hydrogen system, energy from the sun can be harnessed and stored for later use, producing only oxygen and pure water as waste products.
​
"Ironically, our solution involves the limitless energy of the sun and the simplest, lightest, most abundant element on Earth, hydrogen. Resources and technologies right in front of us. We're just combining them in a new, clean and extremely efficient manner. It's brilliantly simple," explains EVP Sales Nicolai Faaborg Andresen, Better Energy.
​
Electricity production from hydrogen is not new, but Better Energy and Nilsson Energy are combining their engineering know-how in the world's first large-scale system with a renewable energy source.
​
Off-grid power, step by step
Solar panels on the Vårgårda housing block soak up sunlight and convert it into energy. Surplus energy passes through an inverter and is collected in a battery that is used to power an electrolyser. The electrolyser produces hydrogen gas by splitting water molecules into the base elements of hydrogen and oxygen.
​
The hydrogen is compressed to 300 bar and stored in a pressure tank. When energy is needed, the hydrogen can be converted cleanly and efficiently back into electricity by way of a hydrogen fuel cell. The only emissions from the system are oxygen and pure water.
Benefits
​
This solar-hydrogen solution offers many advantages not only for urban smart cities and housing but also for remote communities and locations. Summer's overproduction is stored as hydrogen for use in the winter months – year-round, 24-hour access to the power of the sun.
​
"There is no doubt that solar-hydrogen solutions can help decarbonise future energy systems. Hydrogen storage enables renewable energy integration and increases system resilience," asserts CEO Rasmus Lildholdt Kjær, Better Energy.
​
FAST FACTS
Benefits of solar-hydrogen (Better Energy Solar System and Nilsson RE8760) solutions include:
– Zero carbon energy, zero unwanted emissions or byproducts
– Long-term storage and flexible response to demand
– High reliability of power, even under variable and extreme weather conditions
– Reliable power generation for remote locations, critical healthcare institutions and industries
– Low maintenance and operating costs
– Quiet operation, low noise pollution
Sweden: Oazer AB Opens Hydrogen Fueling Station in Vasterslatt in Umea
Thanks to Oazer, Northern Sweden now has its first hydrogen fueling station for hydrogen fuel cell cars and the station is about a new technology that is a small, flexible and scalable solution.
The new station is now in service at Västerslätt in Umeå. The station is presently being used by the contracting company Svevia, and because of this station can now run its two hydrogen-fueled fuel cell cars in the Umeå region.
​
Mats Granberg from Svevia said, "We want to make a difference for the future and build and manage roads and infrastructure in a way that is modern and long-term sustainable. Reducing our environmental impact is one of our sustainability goals and a great challenge for the entire industry. The technology with hydrogen-fueled fuel cell vehicles is interesting because they provide zero emissions."
The gas station's innovative solution means that the hydrogen gas is produced in place instead of being transported to the station. This in turn means safer and more environmentally friendly handling.
Mikael Lindblad, business developer at Oazer said, " Our concept means reduced threshold costs and makes it possible to invest in fuel cell vehicles even on a small scale. We are convinced that this is the solution that makes it possible to propagate fossil-free transport. "
A fuel cell car is basically an electric car, but when it is powered by hydrogen, the cleanest battery's largest limitation is cured: the range. In cold climates, it also has many more advantages, such as good interior heating without affecting the reach.
"Our ambition is to be able to scale up and build larger stations. Although larger stations in our world are relative. With our concept, we can build more stations for the same investment cost as a large, stationary station. Which makes it easier for smaller towns and companies to invest in zero emission with hydrogen, says Mikael Lindblad and concludes: "With our solution we instill future jumps and make zero emissions possible for more people"
​
Sweden: Oazer AB Opens The World's First Solar-Powered Hydrogen Refuelling Station Inaugurated in MariestadHydrogen Fueling Station in Vasterslatt in Umea

Mariestad municipality is the first in the world to open an off-grid solar-powered hydrogen producing and filling station. On May 28, the filling station was inaugurated.
Many talk about the future fossil-free society with high-tech off-grid solutions for self-sufficient energy systems, reduced vulnerability, increased IT security, with a faithful supplier delivering every day – the sun. The municipality of Mariestad goes from words to action and works intensively with the transition from traditional manufacturing to a sustainable future with new jobs.
​
"That a relatively small municipality like Mariestad has succeeded in establishing the world's first plant for solar-powered hydrogen production is due to a combination of visionary municipal leadership, political unity, courage, drive with a clear goal of creating new jobs," says development strategy Susanné Wallner.
​
In addition to the solar cell-powered hydrogen gas station, several exciting investments and projects are underway within the framework of ElectriVillage. The next step is the construction of a new preschool with solar-powered hydrogen gas.
​
"We hope that our example will show that we can scale off off-grid fossil-free micro-network solutions throughout the country and also assist in successful Swedish industrial development and environmental technology exports "says Johan Abrahamsson, (M) the municipality's chairman of Mariestad.
​
Do you know more about this story? Contact us through this link.
​
Click here to learn about advertising, content sponsorship, events & round tables, custom media solutions, whitepaper writing, sales leads or eDM opportunities with us.
​
To get a media kit and information on advertising or sponsoring click here.
PROUD TO BE ASSOCIATED ACROSS OREGON WITH